Spring 2023
What's New at Visier
Discover our latest features and capabilities that help you to make enriched people decisions with greater clarity.
Featured Release
Skills Insights
Skills Insights is the first solution in Visier's Skills Intelligence Engine suite, designed to help you gain deep insight into the skills landscape of your organization, enabling you to make informed decisions to optimize talent management strategies.
Transform your HR practice into a skills-based approach immediately with instant access to a comprehensive set of skills for every employee and requisition.
Learn more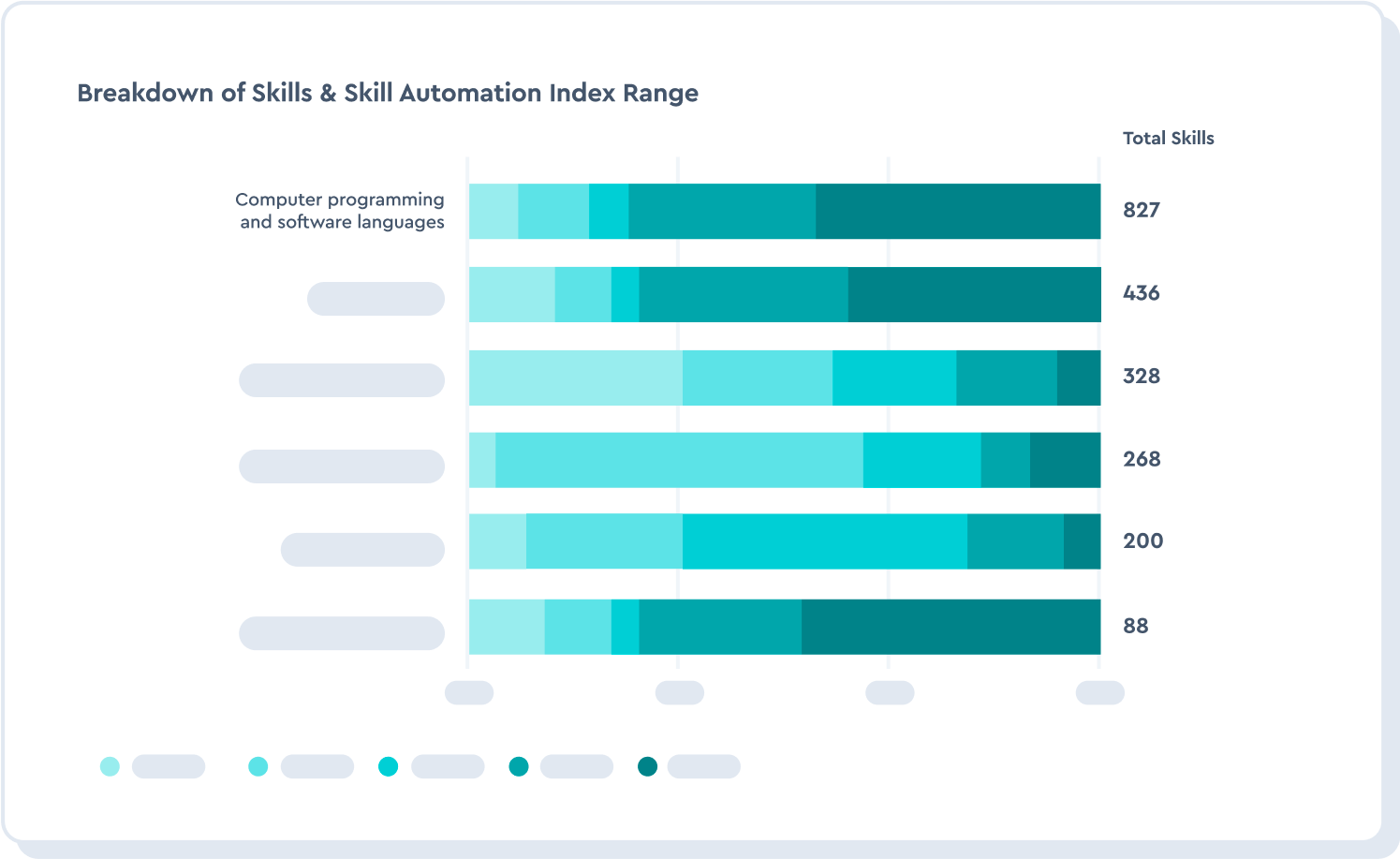 Key updates in this release
Workforce CSRD
As per the legal requirement in the EU, organizations of sufficient size or revenue must report numerous non-financial measures related to sustainability. Visier is here to help streamline the process by consolidating all mandatory HR metrics in one place making visualization and review easy. Effortlessly gather, analyze, and visualize critical HR metrics, enable compliance with Corporate Sustainability Reporting Directive (CSRD) regulations, and identify areas to improve organizational performance.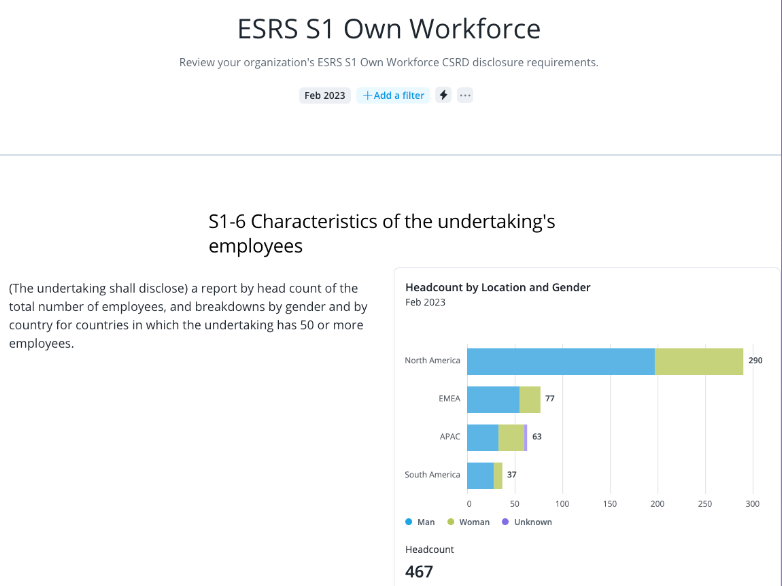 Shared Analysis Editing
Shared Analysis Editing empowers users to collaborate and contribute to content creation within analysis documents, with the ability to edit and share documents with other users as viewers or editors. Make updates, edits, and share feedback within the same document with ease.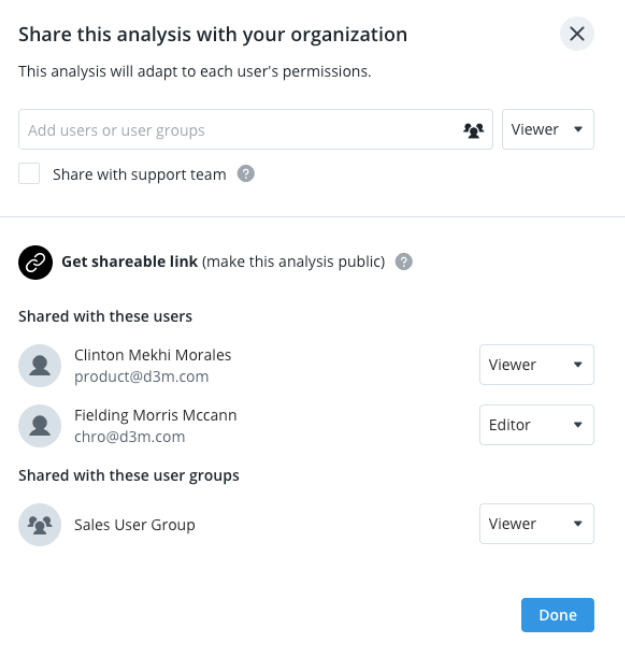 Community Career Paths
Community Career Paths allows you to compare and benchmark your organization's employee career paths with those of other organizations, helping to identify rare career moves or options you may not have considered before. Community Career Paths helps you gain deep insights into your employees' career trajectories, identify opportunities for career growth and development, and make data-driven decisions to optimize your talent management strategies.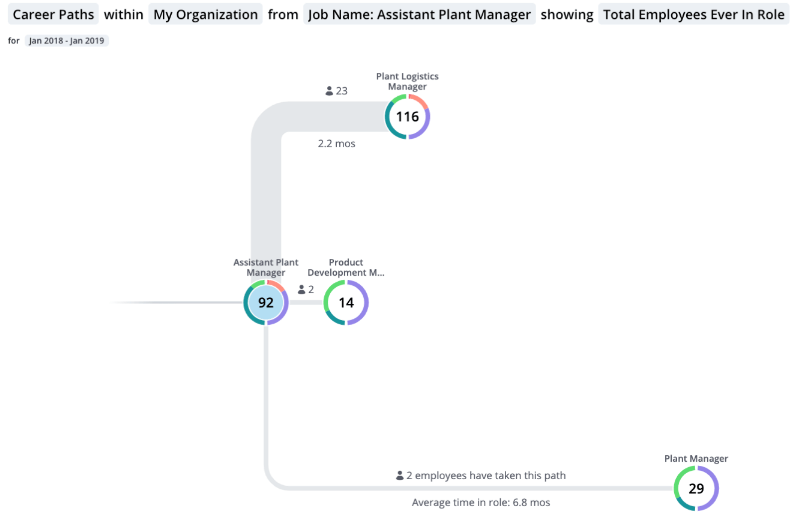 Internal Comparison Metrics (Workplace Dynamics)
The latest update to Workplace Dynamics brings a game-changing feature for frontline managers. Now managers can easily compare their teams to other parts of their organization, gaining valuable insights to improve team performance and collaboration in real time.
With a comprehensive view of the behaviors and activities of high-performing teams, managers can shape collaboration strategies for their own teams to strive for similar outcomes. From team communication skills to burnout index and digital day lengths, managers can compare their team's performance with other teams or peers within their organization—based on security settings. This powerful feature equips frontline managers with the data-driven insights they need to make informed decisions and take proactive measures to drive team success.
Expanded Visier Benchmarks Locations (Europe and Asia)
We've added a new Visier Benchmarks Location dimension called Visier Location. This new dimension includes Europe and Asia and their related sub-regions, in addition to existing North American regions.The sub-continental regions are listed below.
Europe
Western Europe
Northern Europe
Southern Europe
Eastern Europe
Asia
Central Asia
Eastern Asia
South-Eastern Asia
Southern Asia
Western Asia
Plan of Record (Planning)
To streamline the creation of analyses from Planning data, we're introducing the Plan of Record feature. With Planning allowing multiple variants and scenarios for each type of plan, selecting a single Plan of Record simplifies the process of monitoring and analyzing plan data.
Users can now select the current plan and a single scenario within the Planning experience to designate as the Plan of Record. This designated plan is then used as the default whenever that type of Plan is requested in an analysis, making it effortless to access and analyze relevant plan data for informed decision-making across the organization.
Platform enhancements
Self-Service Dimension Creation
Preview Analyses in Studio
Analysis Enhancements
Reference Line Colors (AI Templates)
View Details for Multiple Metrics
Trigger Population Prompt (AI Templates)
Long Text Display (Breakdown Visual)