Talent retention
You have great people, now let's keep them
Who's succeeding? Who's struggling? See where employees are moving and make better decisions to develop a happy, productive workforce.
Get a demo
Develop & retain your most valuable resource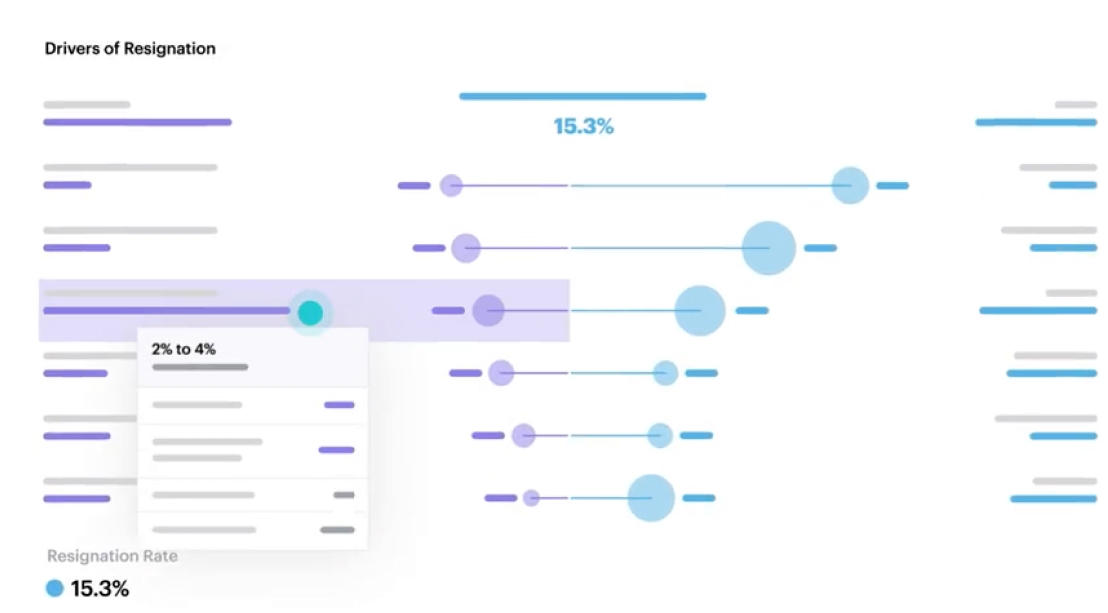 Visier Talent
Identify how talent impacts business results
Understand how all of the elements of the employee journey connect to create a happy, productive workforce. Insights into turnover, engagement, performance, and movement arm you with the knowledge to unlock the potential of your workforce.
Organizations that leverage people analytics outperform those that don't. See how.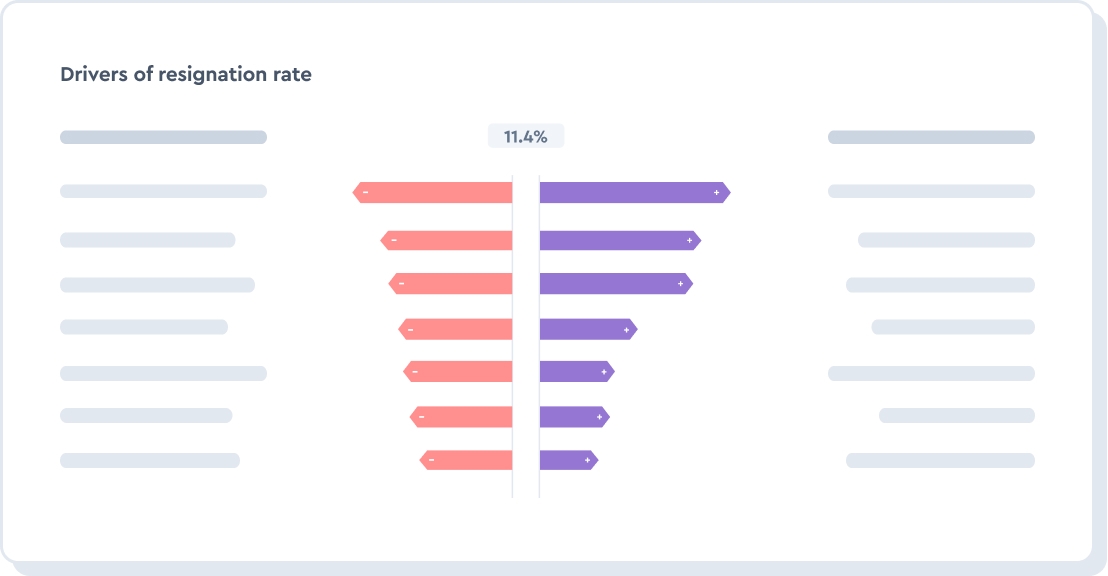 Reduce employee turnover
Knowing the real reasons behind employee attrition helps you pinpoint how to improve, see the impact of changes you've made, and see around corners for any potential future risk.
See how Pitney Bowes reduced turnover by 10% with Visier. See how.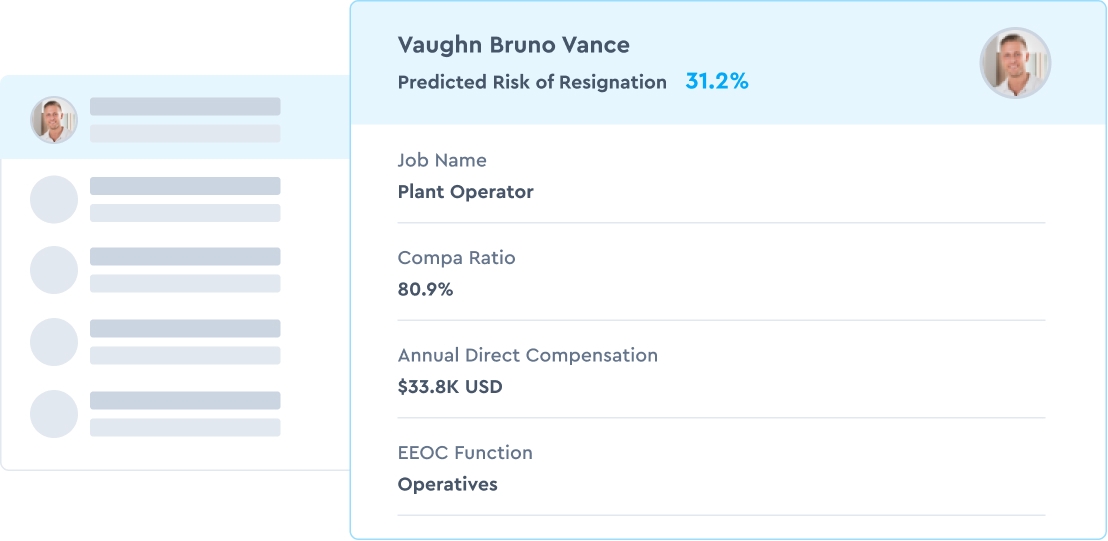 Take informed movement actions
Identify and strategically use the levers that drive employee and business performance, from talent allocation to making better compensation and promotion decisions. Reduce bias, reward fairly, and motivate the right employees with the right opportunities.
First West Credit Union saved $500k in recruitment costs while generating $2.5M in revenue. Learn how.
$15M
Saved in less employee turnover
7.5
Months average time to ROI
20%
Increase in HR Team* efficiency
$124K
Increase in revenue per employee
A 360° view into your workforce
When you extend analytics beyond the core, you can explore the full experience and impact of employees as they apply, onboard, develop, and someday leave your organization. Talent retention is just the beginning.
People analytics
See a unified picture of your workforce data, and make better decisions, no matter how many employees or systems you have.
Learn & explore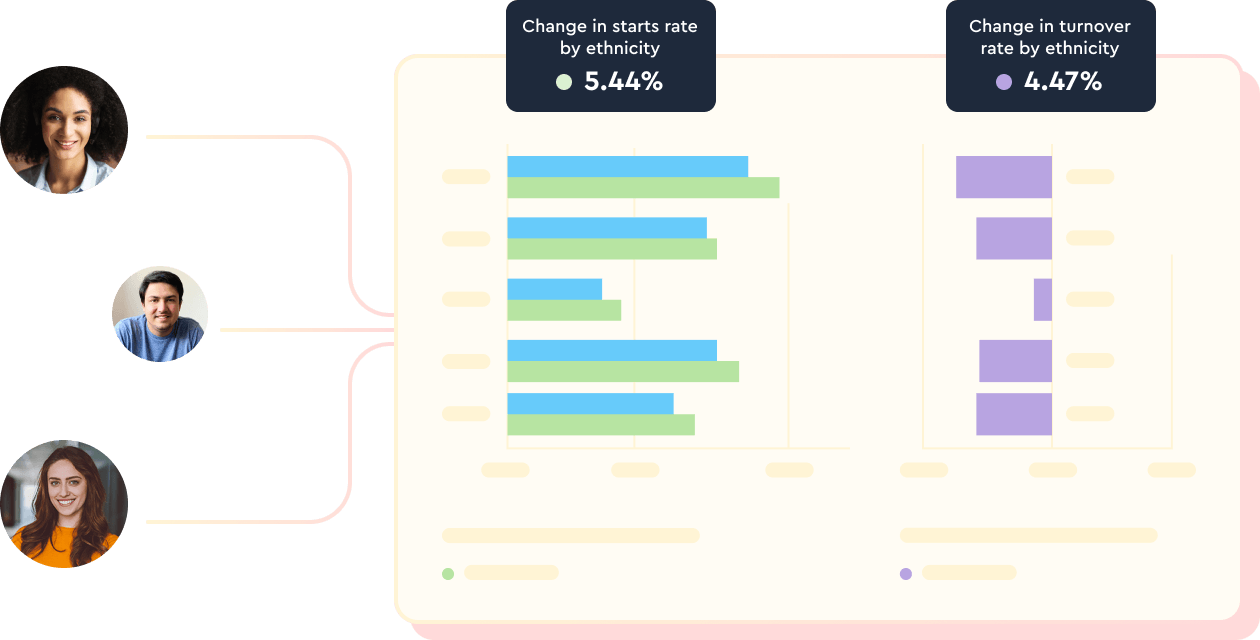 "By the time we would have had something almost comparable with Visier up and running, we would have been outdated. Investing in a best-of-breed talent analytics solution will help us move quicker and deliver best practices."
AMPIE SWANEPOEL, HEAD OF REPORTING & ANALYTICS – HUMAN CAPITAL
Read the story