Retention Focus
Stop the Exit
The "resignation wave" is happening now and it's time to take action. Retention Focus zeroes in on who is most at risk, and helps your organization keep top talent, reduce turnover, and save on replacement costs.
Join the 11,000+ companies using the Visier platform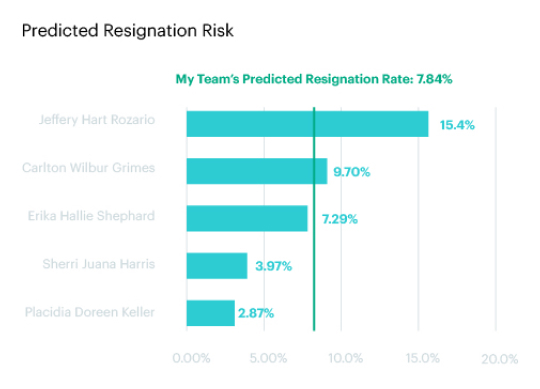 See who is most likely to leave, and why
Go beyond survey data and understand your employees like never before. AI-enhanced analytics, put into context by our experts, provide clarity on all turnover risks and the underlying causes.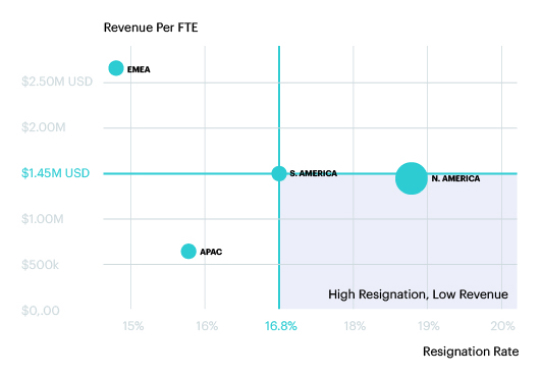 Target strategies where it matters most
Unparalleled access to insight, from population segments down to the individual employee, shows you exactly where to focus your initiatives. Targeted action plans built with expert guidance ensures you stem unwanted turnover fast.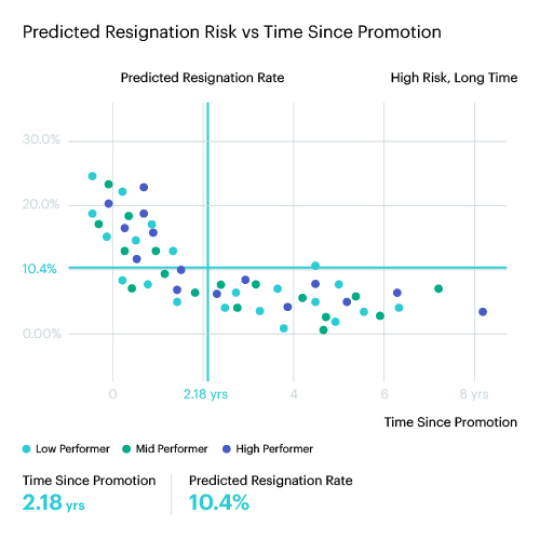 Empower managers to retain top talent
Easy-to-consume dashboards and analytics services empower your organization to proactively address risks and enable your managers to take action to keep their best talent.
Surface risks and opportunities
Predictive analytics and rich investigative tools identify root causes and surface action-oriented insight to build effective, tailored strategies.
Stop the talent drain
Best practice guidance and world-class support help assess and address turnover risks at speed, reducing unwanted turnover and retaining your top talent.
Reinforce action
Expert guidance helps you to see the insight in your data, and change management programs develop the muscle needed to act on it. Customer success partners to drive continuous progress.
Partner with experts to deliver real change
We're here with you every step of the way. Leverage deep expertise and tailored support to help you accelerate towards your goals.
Guidance at every step

We partner with you to lead successful data-oriented transformation through your organization. Leverage Visier-guided best practices and recommendations to drive positive change.

Tailored support

Leveraging your current data to identify your unique challenges and underlying root causes, we develop a targeted action plan designed to address your highest priorities.

Activate your organization

Give focus and drive accountability by putting information into the hands of the leaders making the decisions. Empower data-driven decision-making that makes progress.
Target Your Turnover Now
Retention Focus surfaces the answers you need to solve your turnover challenges, before they become a problem.
See Visier in Action