For CHROs
Close the gap between HR and business impact
Visier empowers you—and the people you rely on—with holistic insights to make better people decisions that unlock breakthrough performance for your business.
Take a tour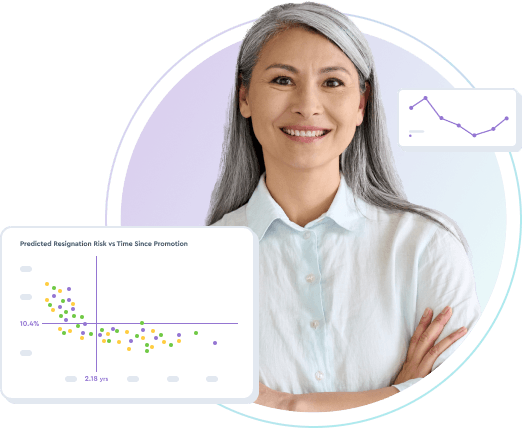 What is Visier?
Visier is a people analytics solution that transforms HR by empowering CHROs with real-time, actionable insights that fuel meaningful conversations, establish credibility, reveal the cause-and-effect of every decision, and break down barriers between HR and the broader business.
Answers at your fingertips
Empower your HR teams to focus on what matters—driving impactful change and making evidence-based decisions that deliver business results. With Visier, you gain an integrated view of your entire workforce, spanning the functional divide of your siloed HR and finance systems so you can answer business-critical questions confidently and easily.
A complete source of truth
With Visier, you and your HR team have a unified, accurate, and up-to-date view of your workforce at all times. Eliminate blind spots and quickly assess critical workforce issues, ensuring consistency in processes and decisions across the entire talent journey.
Amplify HR effectiveness
Transform talent strategy into actionable insights that result in real impact. Visier helps you bridge the gap between people insights and strategic outcomes by connecting hiring, promotions, and compensation decisions with talent and business strategy.
Data-driven foresight
Stay ahead of the curve and proactively adapt to emerging challenges. Visier's advanced predictive analytics capabilities and guided workflows enable HR teams to anticipate trends, uncover unseen opportunities and patterns of risk, and take rapid action to mitigate potential issues before they arise.
How CHROs use Visier
Here are a few examples of the capabilities that make Visier stand out as the platform of choice for HR leaders at some of the world's leading organizations.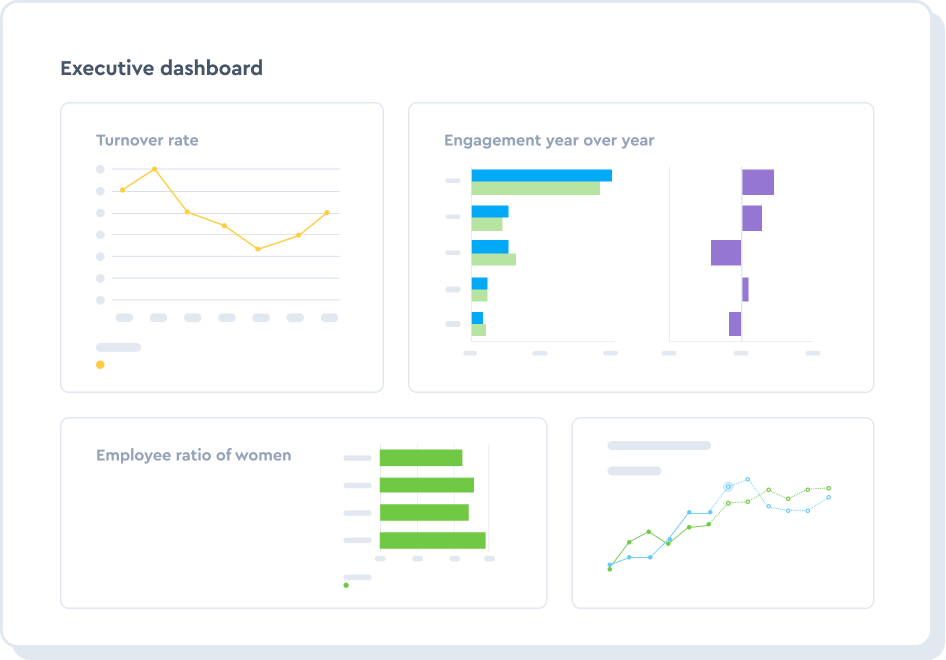 The CEO or CFO questions the accuracy of HR's data and can't get answers to urgent workforce questions in a timely manner.
Preparing actionable workforce metrics for the executive team places an enormous strain on HR.
HR is caught flat-footed by macro trends like inflation, AI, or hybrid work and struggles to anticipate and respond.
HR is perceived as making decisions based on gut feel, lacking impact on the direction of the business.
HR struggles to effectively demonstrate and measure the impact of HR initiatives on results.
Accurate data and immediate answers to any question anyone has about your people and the impact on the business.
Visier's pre-built people data model, dashboards, and analyses do the bulk of the heavy lifting.
Always-on access to internal and external data means impending challenges are caught early—no surprises.
HR is recognized as data-driven leaders and strategic partners who drive the business forward.
Gain crystal-clear, quantifiable insights on the impact of HR efforts on critical business metrics.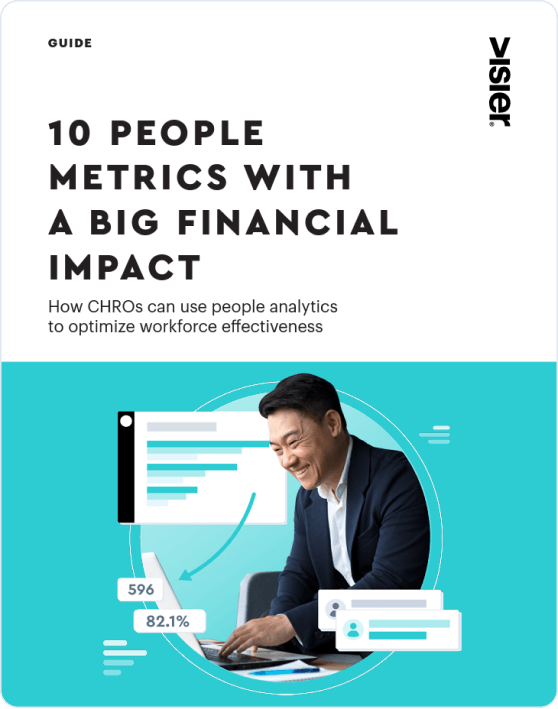 10 People Metrics With a Big Financial Impact
Learn how CHROs can use people analytics to optimize workforce effectiveness.
Get the guide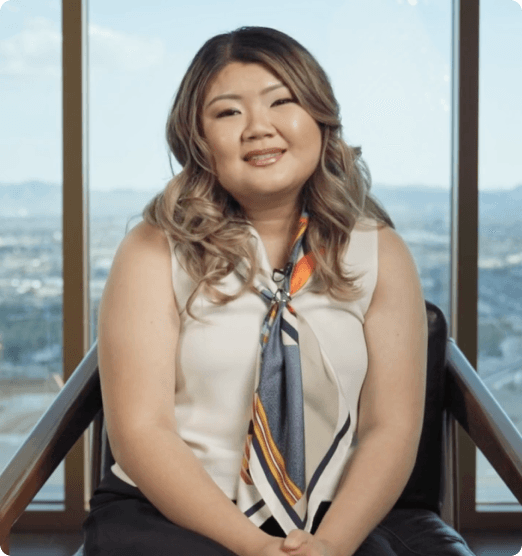 With Visier, we've redefined the value of an HR organization and how we deliver returns for the business.
Lydia Wu, Director of HR Strategy & TechnologyPanasonic North America
20%
More efficient HR teams
2000+
Prebuilt questions and answers
50%+
Cost savings vs. custom PA solution