Visier for hospitality
Visier for Hospitality Services
Customer expectations are constantly changing, and your workforce strategy needs to keep up. Make data-backed decisions—fast—to keep employees and guests happy.
Take a tour
The hospitality industry is complex. Your people analytics shouldn't be.
Engaged employees are the key to driving revenue. Develop a data-driven people strategy that retains star employees, while driving customer satisfaction and repeat visits.
Hit targets with precise workforce plans
Build accurate forecasts based on projected growth, skill gaps, and expected turnover—and share insights securely, with role-based permissioning.
Unlock productivity with a unified data view
Combine people data and business outcomes across your locations and brands. Gain a holistic view of your workforce and make decisions with confidence.
Develop the next gen of star hospitality leaders
Determine which roles require succession plans to leadership. Create talent pools of high-potential internal candidates so you can prepare for tomorrow today.
Discover drivers and impacts of employee engagement
See where burnout and disengagement are highest, make action plans quickly, then measure the results of your initiatives—all in one system.
Key business metrics
293%
Higher ROI
Visier customers see 293% return on investment within five years
20%
More efficient
HR teams using Visier are 20% more efficient than their peers
7.5
Months
In 7.5 months, some Visier customers break even on their investment
Create an agile workforce that pivots on demand
In the rapidly-changing landscape of the hospitality services industry, you shouldn't wait to solve your most urgent workforce challenges. Unify your people data and business data in one system to create and activate people strategies that drive results.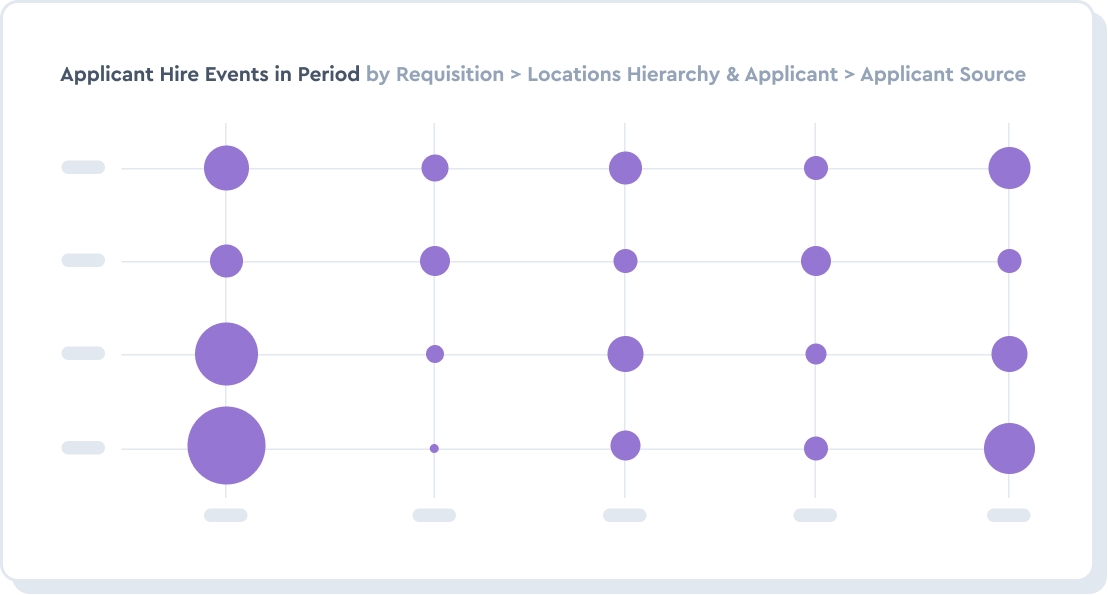 Modernize your talent acquisition processes
Connect recruiting data with hiring data to see which sources give you the best results and which factors have the greatest impact on time-to-fill. Visualize how candidates move through your pipeline to spot inefficiencies.
Understand what's really driving employee engagement
Combining survey data, people data, and business data reveals the clearest view of current employee engagement levels. See where burnout and disengagement are highest, and make an action plan to address them quickly.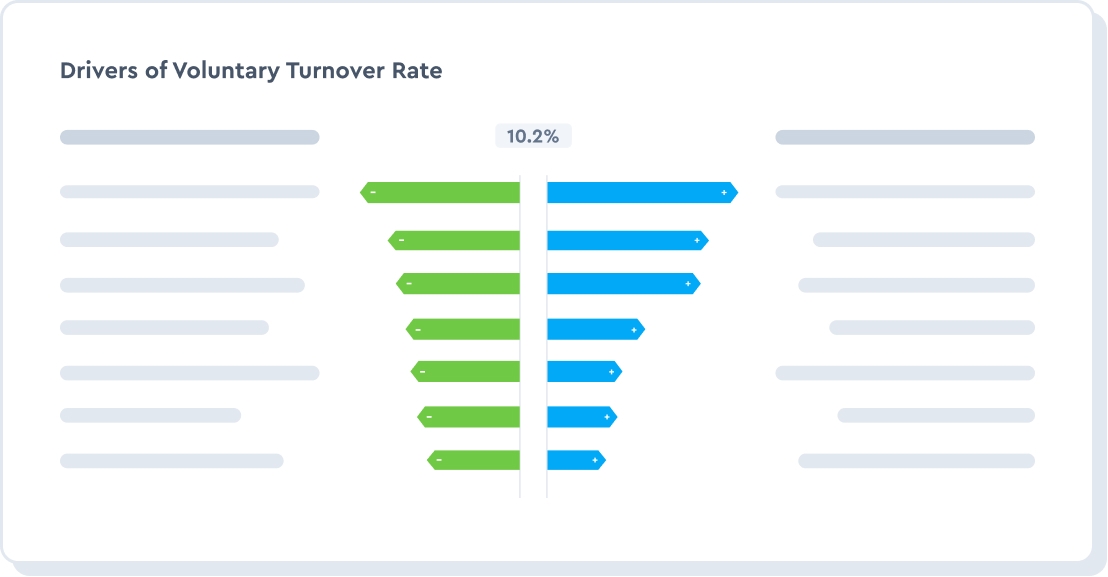 Target retention strategies where they matter most
Unparalleled access to insight—from population segments down to the individual employee—shows you exactly where to focus your initiatives. Create targeted action plans built with expert guidance tostem unwanted turnover fast.
"Our leaders don't have two weeks to wait for the insights. They need it at their fingertips. They need it at their meeting in the next hour."
Lydia Wu, Director of HR Strategy & Technology
Read the story