Visier Workforce CSRD
People-powered insights, seamless CSRD reporting
Visier People® Workforce CSRD provides a centralized view of all your workforce data, making it easy to comply with the 30+ metrics required for ESRS S1 Own Workforce reporting.
Minimize costly data engineering and modeling timelines
Maximize data interpretation by reducing sourcing efforts
Avoid last-minute reporting with constant data access
Demo Workforce CSRD for free
Key insights on your workforce, ready-made tools for CSRD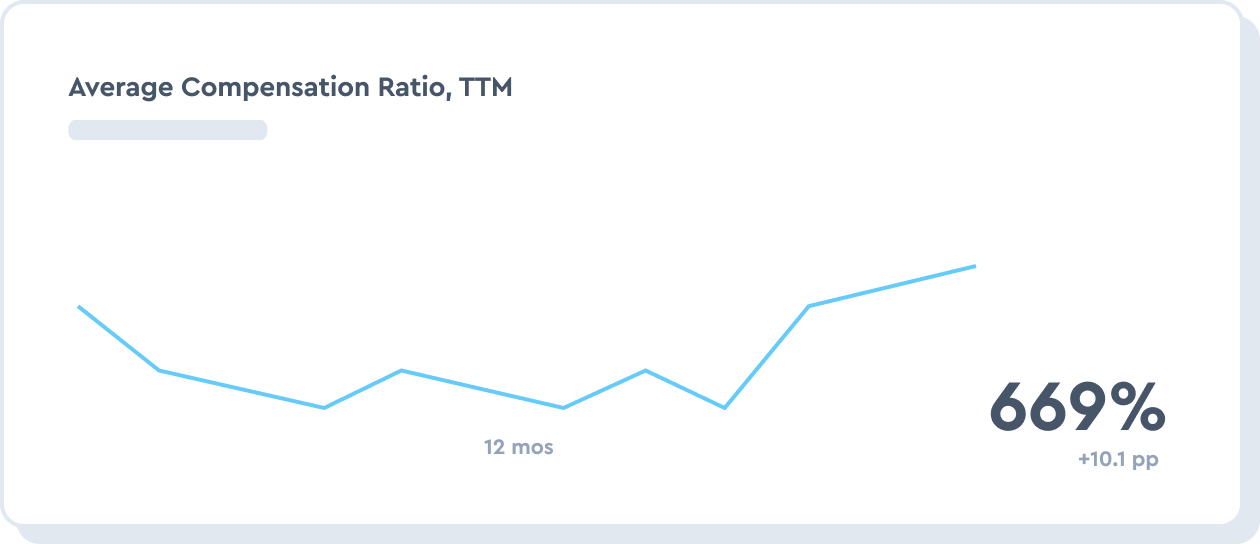 Proactively track essential ESG and CSRD metrics
Consolidate ESG metrics into one powerful people analytics solution for comprehensive analysis of connections and insights.
Continuously measure key metrics, and use sophisticated ESRS S1 metric alerts to proactively report on them.
Identify factors contributing to key changes to deliver clear explanations in public reports.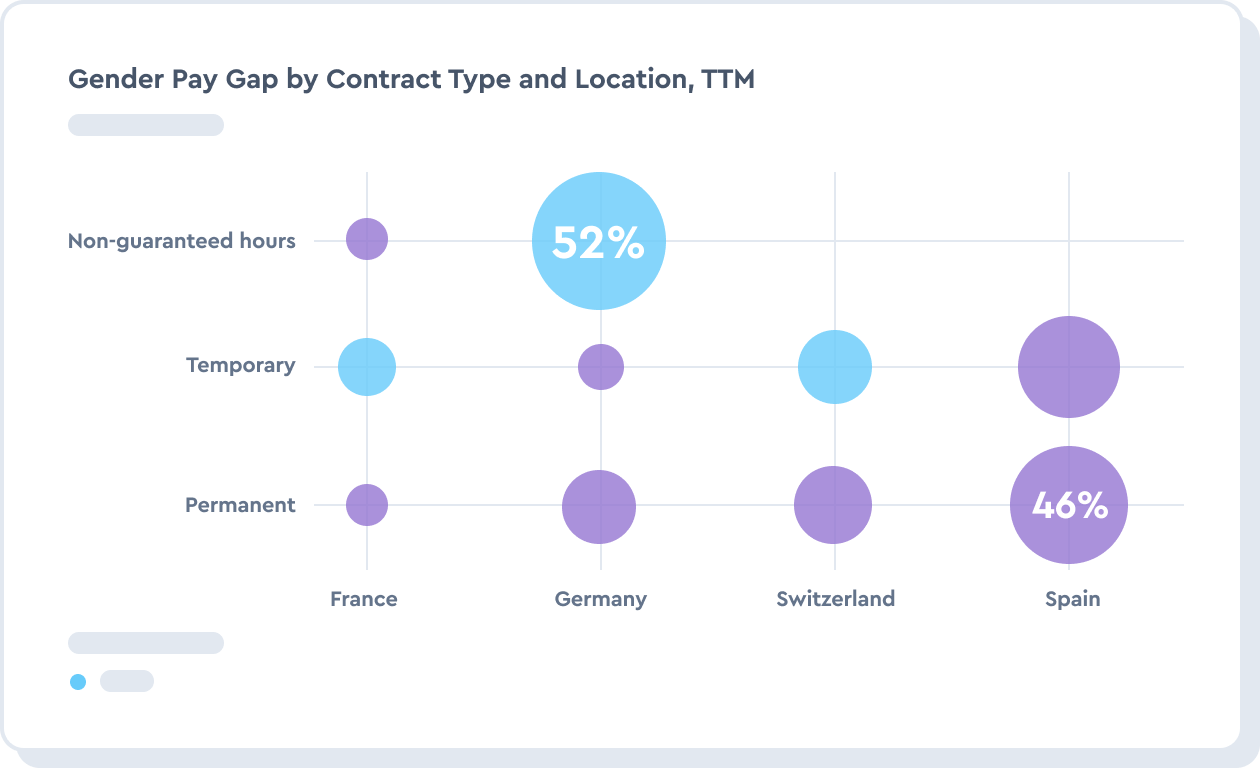 Manage sensitive metrics with a high brand impact
Differentiate your brand with a well-informed strategy for key impact metrics like gender pay equity and fair compensation across job levels.
Identify strategic insights and drive effective change to close brand impact gaps.
Inform and align your leadership around the actions they need to take to support your employer brand.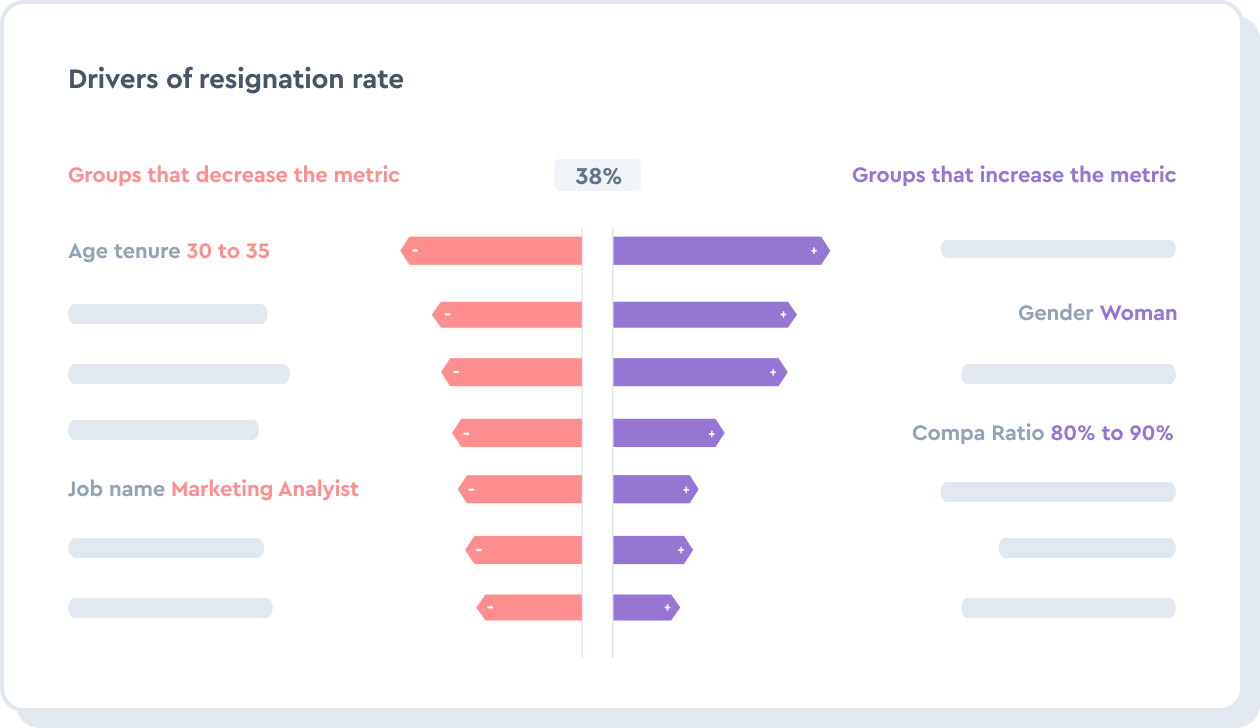 Drive change across key workforce measures
Connect ESRS S1 metrics to business outcomes beyond reports.
Drive accountability and ownership over key metrics through continuous measurement and smart alerts.
Share key insights to drive impactful organizational change.
The countdown has started
The earlier your organisation initiates the planning process to meet the new CSRD requirements, the smoother the transition will be once they come into effect.
HR metrics you need to report on
Employee profile
Number of employees by contract type, gender, region, etc., number of non-employee worker, and turnover rate.
Social dialogue
Employees covered by collective bargaining, employees covered by workers representatives.
Diversity indicators
Gender distribution at top management level, distribution of employees by age group.
Adequate wages
Percent of the own workforce paid below the adequate wage.
Social protection
Employees covered by national social protection benefits by employment type.
Disabilities
Number of employees with disabilities by gender.
Training & skills 
Employees participating in performance reviews, training hours per employee.
Health & safety indicators
Coverage by safety management system, number of fatalities.
Work-life balance
Employees entitled to family leave, employees taking family leave.
Compensation
Gender pay gap, ratio between highest and median earner.
Incidents & complaints
Incidents of discrimination and harassment, incidents escalated to national authorities, financial penalties relating to incidents.