Visier Selected as 2015 HR Tech Conference "Awesome New Technology for HR"
September 29, 2015
Leading People Analytics Provider to Showcase New Capabilities that Empower Strategic, Data-Driven HR
VANCOUVER, BC and SAN JOSE, CA — September 29, 2015 —  Visier, the leader in People Analytics,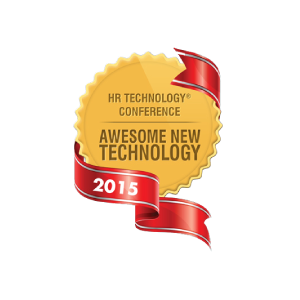 today announced that it will be one of six vendors featured in the "Awesome New Technologies for HR" session during the 18th Annual HR Technology Conference & Exposition®.
During the session, which will take place at 8:30 a.m. PT on Tuesday, October 20th, attendees will see a live demonstration of Visier's industry-shaping People Analytics solution, which enables HR professionals — regardless of their background or experience — to be data-driven leaders.
"Successful HR leaders don't just report on what happened in the past, they ask 'what if?' and use data and models to proactively optimize business outcomes," says John Schwarz, CEO, Visier. "We are very pleased to share with conference attendees how Visier uniquely empowers HR to be data-driven, strategic, and impactful."
Specifically, Visier will showcase the future of Workforce Planning, which empowers HR to be:
Collaborative: Bringing together real-time input from business leaders

Predictive: Uncovering trends, forecasting the future, and acting with confidence

Strategic: Connecting talent needs to business priorities, exploring workforce scenarios, and asking "what if?"
"Each year, the HR Tech Conference seeks out the most innovative and leading-edge solutions in HR technology to showcase at the world's largest gathering of HR, business, and IT leaders eager to learn more about how to achieve superior business outcomes with technology," says Steve Boese, HR Tech Conference Co-Chair.  "Visier'sPeople Analytics solution is a perfect example of these innovative and powerful business tools, and we are excited to have the solution featured at the Conference this year."
The 18th Annual HR Technology Conference & Exposition®, which will be held October 18 – 21, 2015, at the Mandalay Bay Resort and Casino in Las Vegas, is designed to connect attendees with the tools, technologies, and best practices that can transform their HR processes.  Attendees will have the opportunity to visit the Visier booth at the HR Tech Conference to experience how the world's best brands are using Visier to make an impact on the bottom line through fact-based workforce decisions — related to key areas such as recruitment, retention, and employee engagement.
Those who want to learn more about data-driven HR are invited to drop by Visier booth #1745 to get tips from Visier's resident evidence-based HR experts.
Find data-driven HR insights and tips at www.visier.com/clarity
Follow Visier on Twitter @Visier
Like Visier on Facebook
About Visier
Visier's purpose is to help people see the truth and create a better future—now.
Visier was founded to focus on what matters to business people: answering the right questions, even the ones a person might not know to ask. Questions that shape business strategy, provide the impetus for taking action, and drive better business results.
Visier delivers fast, clear people insight by using all the available people data—regardless of source. With best-practice expertise built-in, decision-makers can confidently take action. Thanks to our amazing customers, Visier is the market leader in Workforce Analytics with 5,000 customers in 75 countries around the world.
For more information, visit http://www.visier.com.
Media Contact:
Sarah Grant
Visier
514-436-5100
sarah(dot)grant(at)visier(dot)com