Visier Datasets & API
Enhance your application with timely people data
Build or enrich your application quickly at scale with Visier datasets covering 18M+ people data records across dynamic industries. Enrich your data model to improve accuracy with data via flat csv file or API access. Join us today and receive a development sandbox and documentation to get started building with Visier Datasets & API!
Start building with Visier Datasets & API on Alpine
Why Visier Datasets & API?
Comprehensive coverage
18 million+ active employee records
Unconstrained filtering
Unconstrained filtering ​​by 10 key dimensions
Up to date
Ongoing quarterly updates for data timeliness
Enrich applications with Visier data
Harmonize across datasets and standardize existing data in your applications with completed sets of Visier's data including salary, skills, job standardization, risk of exit.
Understand what good looks like by bringing the benchmark benefits of over 18M+ continuously updated employee records to your application.
Enhance your application features to provide more business intelligence values with use of new data.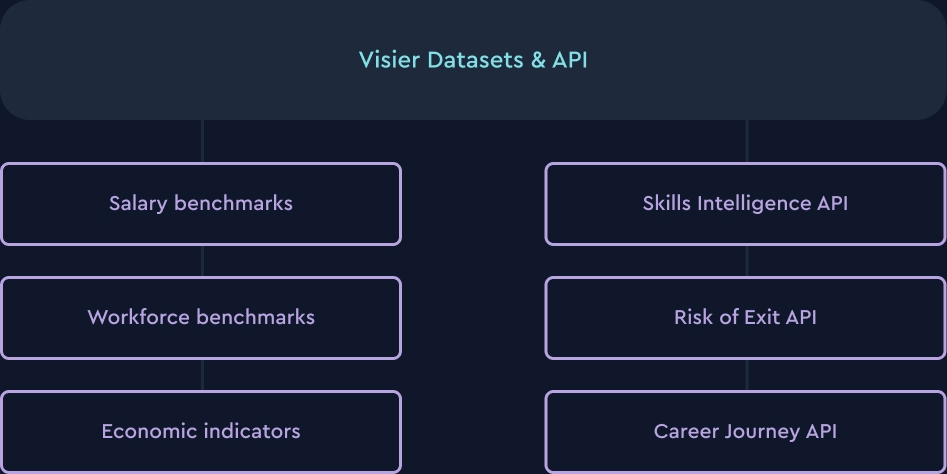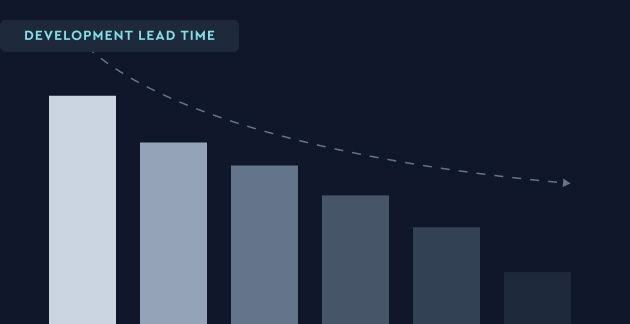 Accelerate development lead time with scalability
Achieve faster time-to-market for applications with Visier data by reducing efforts in data collection and cleaning.
Simplify data pipeline building to support faster application development and enablement of data democratization.
Scale new applications to respond to business demands quickly.
Perfect data visualizations in application
Delivering high impact dashboards and data visualizations with rich and accurate data.
Enrich your advanced analytics by integrating the most impactful people data.
Optimize your application data model and improve its accuracy with datasets that are processed and cleaned.