How Protective Life Corporation Armed Managers With People Analytics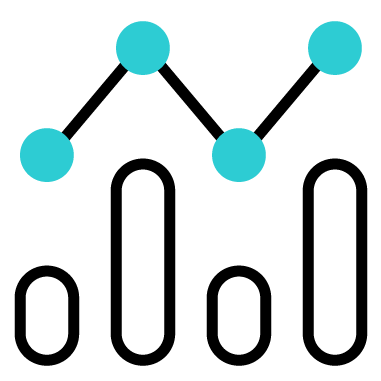 Increased adoption of successful onboarding program that improved 90 day retention
Building data analytics skillset and mindset
Benchmarking internal job roles against industry
Many companies start thinking about pulling insights from people analytics because they have to get a grip on their retention levels. Like many industries, the insurance industry has been hit hard by the Great Resignation, and Protective Life Corporation (Protective), a U.S.-based finance and insurance company that has helped people achieve protection and security in their lives for 115 years, had to pivot to address it. 
Matthew Hamilton, Head of HR Strategy and People Analytics at Protective Life Corporation (Protective), a U.S.-based finance and insurance company that has helped people achieve protection and security in their lives for 115 years says, "Even as the pandemic subsides, I don't think the job market's going to go back to what it was. There's just so much movement and volatility that there's going to be a lot of competition for the best talent." 
Matthew believes that as a people analytics expert, his end goal is to help leaders better manage their people. "Companies tend to implement people analytics solutions for one of two main reasons. Either they recognize that they lack capabilities because they don't have the infrastructure, or there's some big problem that they're trying to solve, such as turnover or diversity," he explains "At Protective, it was the capability. We knew where our gaps were and undertook this as an intentional journey to build out our toolset, skillset, and mindset." 
Toolset: No more spreadsheets
Matthew remembers the old days when everything was done with spreadsheets as chaotic, and inefficient. "A question about turnover would come up, and the response would be to put a team on it, returning three weeks later with insights," he says. If there was a question about the data, the answer could take additional days or weeks more.  "Whereas now, if someone asks a question on the fly, we can come up with an answer on the spot while the issue is still relevant." You can do people analytics with spreadsheets, but Excel is not scalable.
Skillset: Teaching teams to use people data effectively
After establishing a toolset to help leaders quickly access people data, the next step was a focus on how to get these data and insights into the hands of more people. When Matthew's team launched Visier, they began delivering insights right away, altering expectations in broad and specific ways. HR was able to provide more facts and data, which evolved the perception of what the department can do, and what it is capable of. 
"We also expanded our user base," Matthew says. He muses what's possible with the democratization of people data, "What would it look like to create a network of savvy analytics users who have an acute contextual understanding of the nuances of the business, along with skills and tools to answer those important business questions?" In other words, the more keen eyes to keep watch on data in the people cloud, the better chance of finding those insights. 
This was by design. As a people analytics leader, Matthew is further away from the front lines and thus has limited ability to make changes. "A big driving push is that on the people analytics and HR teams, we have limited ability to pull the levers that make change," he explains. "Change happens with the front line and mid-level manager—we need the participation of those leaders so they can see the insights and use it." 
Mindset: Verifying security
Making the best use of this people cloud of data and insights also required a change in mindset. Protective launched direct-access accounts, not just offline reports, to the executive team six months after the initial rollout. Six months after that they launched it to every people manager in the company. What used to be HR data was now available to a vast network of users. 
"At first, when we showed our leaders how specific and granular we could get with the data, some people needed reassurances into how we control and use all the capabilities." Matthew reassured teams that permission levels were built in to restrict access to those with legitimate needs. "Each manager only gets access to data on their teams, and the content varies a little based on what level they are." That's one advantage of using a tool that's designed for security: Enabling the right people with the right data at the right time. 
Overhauling job hierarchy structure
Protective was one of the first organizations to leverage the job hierarchies partnership between Visier and Emsi Burning Glass. This data enrichment helps standardize how they classify jobs, providing a consistent view over time. This is especially helpful in the insurance industry, which has roles and skills not found in other industries. The gold standard will be when they can verify their benchmarks for some of the less common job roles, to understand, for example, how resignations of actuaries in Protective Life look against other actuaries in other insurance companies.
Having a consistent view of the company's job hierarchy is vital for filling crucial roles when talent is in short supply. "We think internal talent sourcing is critical. Finding all the people you need externally to do the jobs you have will become harder and harder," Matthew comments. "There's an advantage when we can look internally to grow people's careers, not just vertically, but to create a web of opportunities to leverage the skill sets they have." Using Visier and other tech resources for historical skills data and AI,  they're working on how to create the appropriate development opportunities so people can grow their careers from within the company. 
Onboarding for 90-day retention
Matthew thinks that the next challenge will be focusing on using candidate and labor market data to better find the right new hires.. He notes that onboarding is more than just filling out the correct forms and setting up direct deposit, it's the experiential component, too. You need to take the enthusiasm a person has when they're interviewing as a candidate and not let that excitement dip off. "We've all either had or heard stories of bad onboarding experiences, right? Like your manager forgot that you were starting on that day, or nobody took you to lunch. Not a good onboarding experience!"
"We implemented and use a people-activation platform that holds the hand of a candidate and their manager and takes them on this journey from offer to start date and beyond. It helps standardize the practices that they're doing, and feeds them the right information at the right time." Matthew used comparative data to demonstrate the value of this onboarding program already in place. When both the employee and the hiring manager followed those onboarding prompts, it resulted in a drastic difference in retention of new hires. Whether only the manager or only the employee followed it, or more drastically if both followed it, they saw a significant uptick in retention at the 90-day mark. With people analytics they were able to prove to the individual managers who weren't using it that their actions were directly contributing to churn within their department. That's the power of data.
The layered path from data to insights
Visier provides the toolset to connect people with employee data in the people cloud. The mindset and the skillset is really the individual competency side of building a data-driven culture. Many people at Protective (as at most organizations) are not analysts, but they are consumers of data. It's not that leaders don't want to use people data and make better use of insights, it's that they're busy people. They have a lot going on and don't have the bandwidth to learn how to take all this information and make sense of it.
One way to help teach leaders how to make the most of people analytics is to find one specific problem that needs to be solved. That will help draw focus. When trying to convince leaders of the value that people analytics brings to the company, Matthew says it helps to "keep your ears attuned to issues which people data can help solve. You don't manufacture the problem, but you manufacture the urgency around the problem to accomplish the same goal, to drive everybody towards uniting and using the people data to get that value." What happens is that while everyone is working on solving the problem, they're also building capability. Like a good teacher, he's encouraging his company's leaders to learn by doing. 
Diversity is another goal they're working on. Protective was one of the first companies to sign the CEO action pledge for diversity and inclusion and ever since then, they've been visibly committed to strengthening their diversity and inclusion efforts by growing and developing diverse talent and supporting strong, diverse communities. Matthew says that Protective is using Visier to attack a number of realms so that they can understand their employees more, improve the employee experience, retention, and company performance. 
"There's always an opportunity to continue to deliver more things to your existing end users. The content or the types of analyses are based upon what level they are," he notes. "We've intentionally not released everything to all of our users, because it would've flooded them with so much people data." Instead, Matthew and team have taken a layered approach to rolling it out at a manageable pace to build comfort and capability with these tools. 
When it comes to enabling people analytics technology, it turns out the last mile is a people problem rather than a technology problem. The more people use these tools, the more they build their skillset and the mindset to start thinking of the ways in which data can solve problems.
Get started
Put results driven decision-making into the hands of all your business leaders