Manage through recessions
Build recession resilience
Visier helps your organization take data-driven action to prepare your workforce for any economic cycle. When recessions hit, you'll be poised to come out stronger on the other side.
Take a tour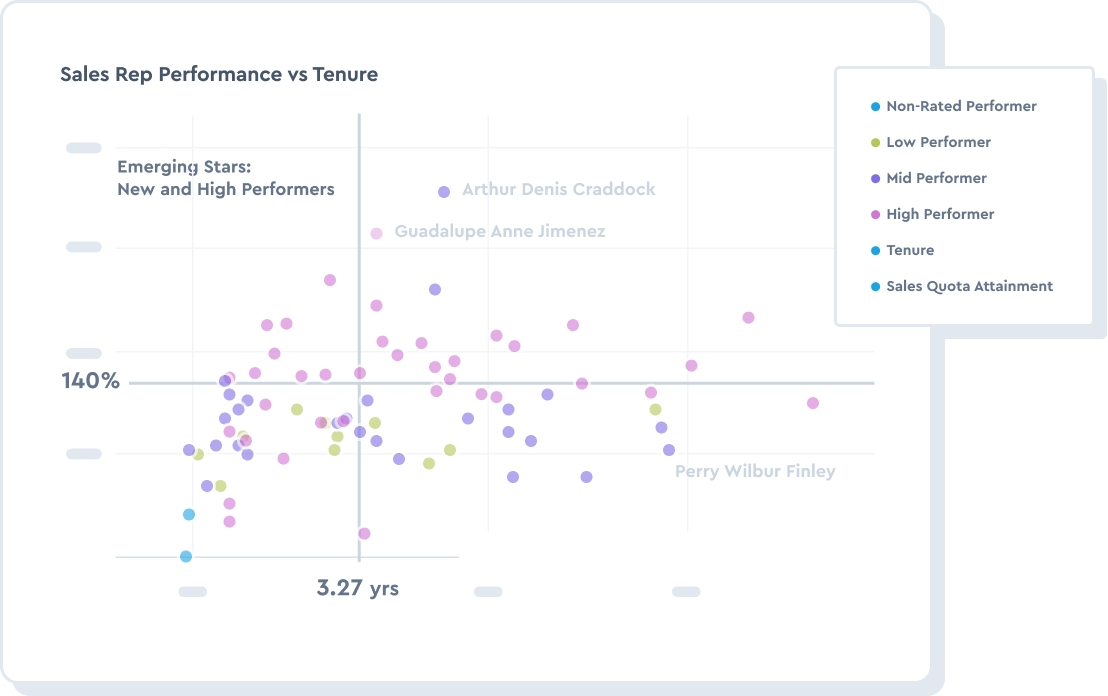 Understand what's working and what's not
In challenging market conditions, a fine-tuned understanding of your workforce is critical. Visier reveals the talent bright spots you need to preserve: star performers, efficient teams, hidden leaders, and more. You can also quickly identify areas to adjust—such as team sizes and structures, spans of control, and employment types.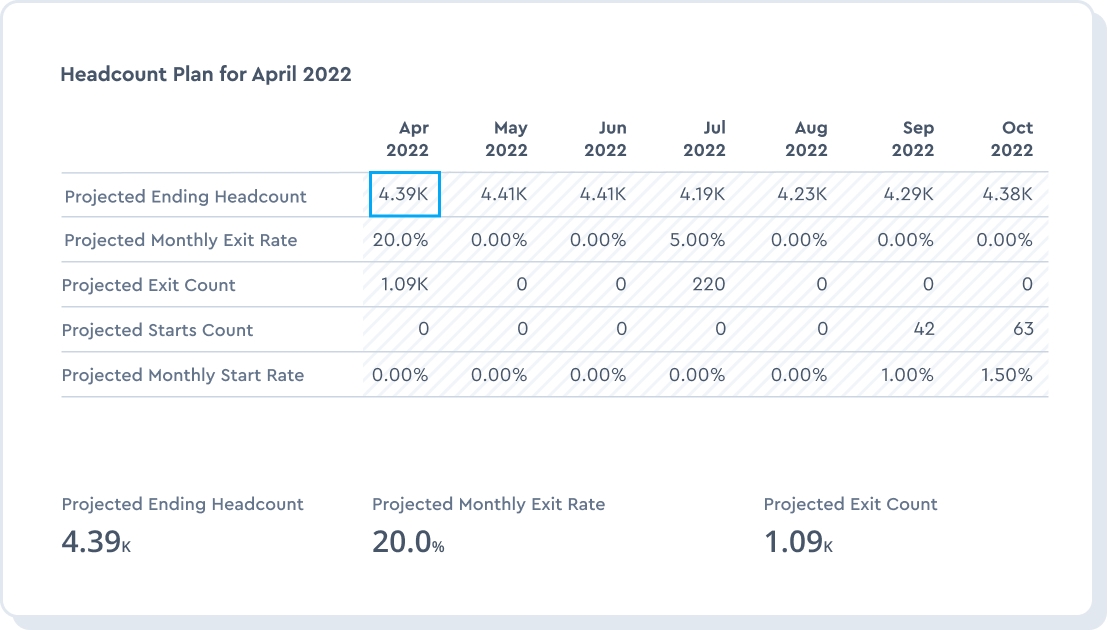 Project and plan for the future
Calibrate your targets to the current economic climate and move towards them. For example, we'll help you create a data-driven headcount plan to ensure your organization emerges healthy from a recession, while taking natural attrition and diversity into account.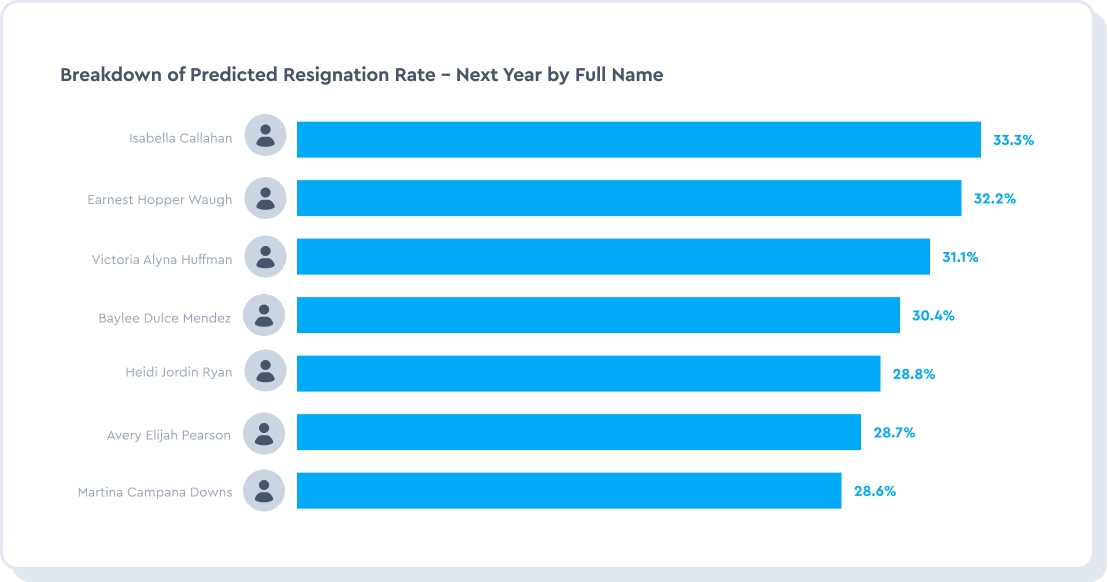 Take calculated action early
Get ahead of a recession by making data-driven decisions that will help contain costs. Will natural attrition be enough to avoid a RIF? Whether it's a hiring freeze, adjusting your worker mix, or a reorg, Visier delivers the insights you need to act now.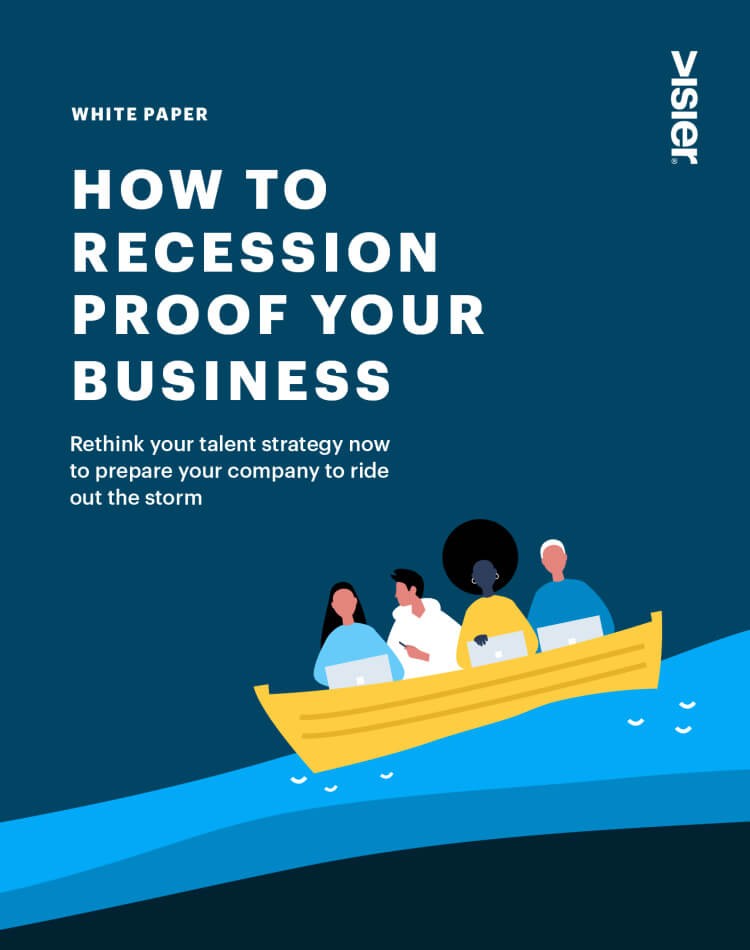 Recession Proof Your Business
Download the free guide, "How to Recession Proof Your Business" to learn the top talent strategies to prepare your company for a recession.
Get the guide
Partner with experts to deliver real change
We're here with you every step of the way. Leverage deep expertise and tailored support to help you accelerate towards your goals.
Guidance at every step
We partner with you to lead successful data-oriented transformation through your organization. Leverage Visier-guided best practices and recommendations to drive positive change.
Tailored support
Leveraging your current data to identify your unique challenges and underlying root causes, we develop a targeted action plan designed to address your highest priorities.
Activate your organization
Give focus and drive accountability by putting information into the hands of the leaders making the decisions. Empower data-driven decision-making that makes progress.