Visier Launches "What if" Models to Empower Businesses With Future Insights
June 25, 2019
Visier People takes the guesswork out of planning for the future 
VANCOUVER, BC and SAN FRANCISCO– June 25, 2019 — Visier, the globally recognized leader in people analytics and planning, today announced new "What if" capabilities within the Talent and Talent Acquisition solutions of Visier People. These capabilities will empower front line managers with insights into how to future proof their organization when it comes to talent retention and acquisition. 
"What-if models  help take the uncertainty out of the future. Rather than trying to understand what actions an organizations could take, these insights help drive the actions they should take," said Ian Cook, VP of People Solutions for Visier. "By empowering organizations with insights into how certain decisions may impact their future business outcomes, Visier's new What If capability means our customers will be able to plan better talent choices, and advance HR's ability to make a commercial contribution to the business."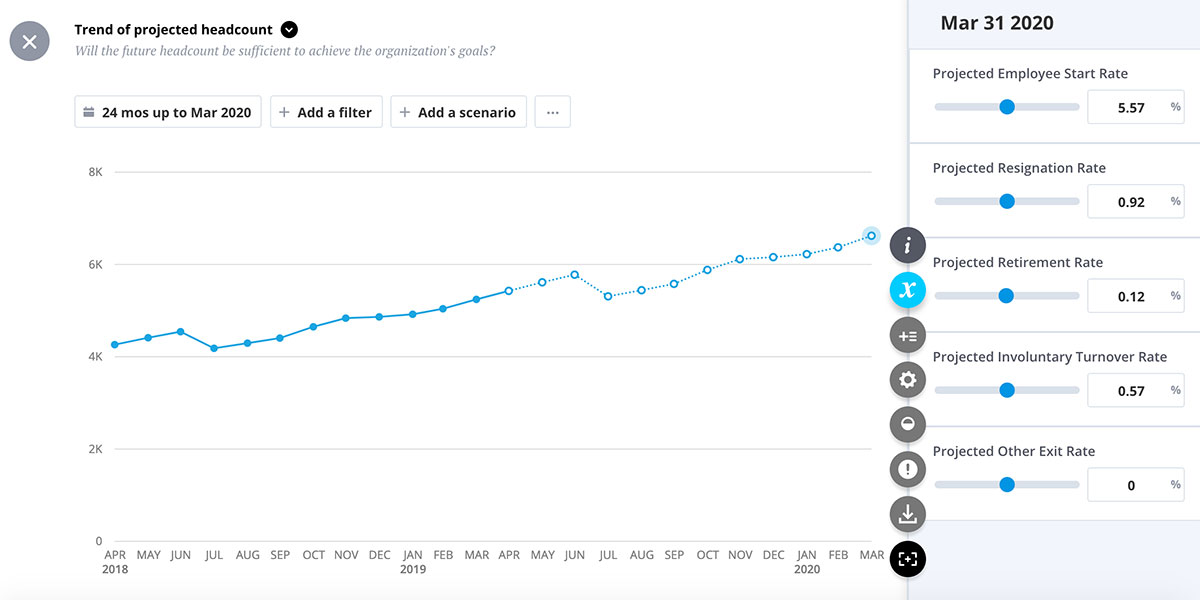 Three "What if" models are currently available within Visier People: 
Projected headcount

– What will my Headcount be if I change the rates of employee starts and exits? 

Projected female ratio

– How can I change the Female Employee Ratio by changing the rates at which they apply and get hired? 

Projected hires

– How can I achieve a Headcount target by changing the rates at which candidates apply and get hired?
Each of these "What if" models are available with the Visier People Spring release. Further models are planned in future product updates.
About Visier
Our curiosity, the desire to understand, is inseparable from what it means to be human. But, in the hype of big data analytics, we've forgotten that data does not equal knowledge.
Visier was founded to focus on what matters: answering the right business questions, even the ones a person might not know to ask. Questions that shape business strategy, provide the impetus for taking action, and drive better business results.
Visier is dedicated to transforming business analytics, to providing leaders with clear answers to critical business questions — out-of-the-box, without the hassle and cost of data management, statements of work, and long and risky development projects.
Visier lets companies say goodbye to data quality problems, to complexity, to costly tools, to endless service fees, and to guesswork. A people strategy platform designed by domain experts for leaders, Visier lets leaders say hello to clarity, to confidence, to meaningful answers — and to better business performance. Say hello to Visier. Outsmart, outperform.
# # #
Contact:
Julie Galla
[email protected]