Visier Customer Forum to Feature Acclaimed HR Thought Leaders
August 28, 2015
Father of Modern HR Dave Ulrich and Leading Workforce and Analytics Expert Dr. John Boudreau to deliver keynotes about driving business outcomes through data-driven HR
VANCOUVER, BC and SAN JOSE, CA — August 28, 2015 – Visier, the innovation leader in People Analytics, today announced the featured speakers for the third annual Visier Customer Forum. Dave Ulrich, who is generally acknowledged as the father of modern HR, and Dr. John Boudreau, a thought leader focused on the connections between HR and strategic success, will deliver keynotes at the Visier customer-only event, which takes place this fall.
"Dave Ulrich and John Boudreau are world-renowned experts in the domain of strategic HR," says John Schwarz, Chief Executive Officer, Visier. "We are excited to have them share their insights and vision with our customers. While our customers are diverse and represent many of the world's best brands across a wide range of industries, they all have a common value: their passion about leading HR transformation to ensure strategic alignment with the objectives and priorities of their business."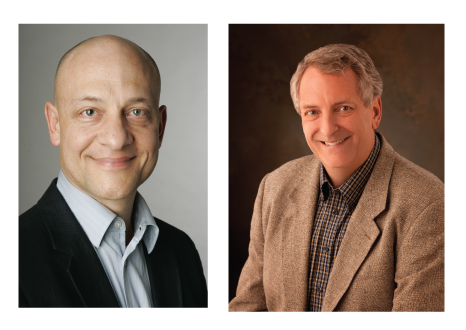 Ulrich, the Rensis Likert Professor at the Ross School of Business, University of Michigan, and a partner at The RBL Group, will discuss how HR leaders can get ahead of business strategy and help their companies win in the marketplace through talent, leadership, and culture. Known as the inventor of the now commonplace HR Business Partner model, and ranked as the #1 management guru by BusinessWeek, Ulrich is also the author of HR From the Outside-In, which gives HR professionals tools to increase their effectiveness in driving business value, and the "Leadership Capital Index," which proposes a Moody's index for leadership that can be used by investors and C-suite executives.
Boudreau, Professor of Management and Organization at the USC Marshall School of Business and Research Director at the Center for Effective Organizations, is known worldwide for his breakthrough research on the bridge between superior human capital, talent, and sustainable competitive advantage. His keynote will focus on strategic decisions in the age of the smart machine and Big Data, and the global work ecosystem.
In addition to the keynote presentations, during the Visier Customer Forum, Visier customers — which include some of the world's largest and most valuable companies — will share their journeys to data-driven HR, Visier product experts will take users on deep dives into the extensive capabilities of Visier Workforce Analytics and Visier Workforce Planning, and the company's executive team will share their vision and future plans.
To see a demonstration of Visier's People Analytics solutions, sign up for a demo session.
For more information, visit: www.visier.com
Find data-driven HR insights and tips at www.visier.com/blog
Follow Visier on Twitter @visier
Like Visier on Facebook
About Visier
A leading innovator in Applied Big Data cloud technology, Visier provides Workforce Intelligence solutions that are enabling a rapidly growing number of the world's best brands to maximize their business outcomes through their people.
Visier's solutions let organizations understand and plan — with precision — how to best and most cost-effectively recruit, retain, and develop their workforce. With Visier, senior leaders, HR, and people managers alike can answer key workforce questions, align on goals and strategies, and act on decisions and plans to drive improved business outcomes. Visier does this by providing complete pre-built solutions in the cloud as a service that leverage Visier's innovative multi-dimensional, in memory technology to provide capabilities otherwise not possible.
Founded by business intelligence experts—including former Business Objects chief executive officer, John Schwarz—the company's leadership team has a proven track record of technical, operational, and strategic management success with companies such as IBM, SAP, and Oracle. With millions of customer employee records in the cloud, Visier is experiencing significant growth.
For more information, visit https://www.visier.com.
Media Contact:
Sarah Grant
Visier
514-436-5100
sarah(dot)grant(at)visier(dot)com