Human Resources Joins the Analytics Revolution, Harvard Business Review Analytic Services Report Finds
August 6, 2014
Executives are embracing workforce analytics as an essential strategy to directly impact financial results, according to Visier-sponsored report
VANCOUVER, BC and SAN JOSE, CA — A growing number of corporate boards, CEOs, and CHROs are looking to apply data-driven solutions to improve decisions about talent, and drive revenues and profit, according to a recent report by Harvard Business Review Analytic Services (HBR-AS) sponsored by Visier, the innovation leader in workforce analytics and planning.
The report, HR Joins the Analytics Revolution, finds that corporate leaders are embracing workforce analytics as an essential strategy that can directly impact financial results. However, HR has a ways to go: only 24 percent surveyed by HBR-AS currently analyze their workforce — the remaining 76 percent use data either rarely, on a reactive basis, or for operational reporting. (To view the full report, download it here.)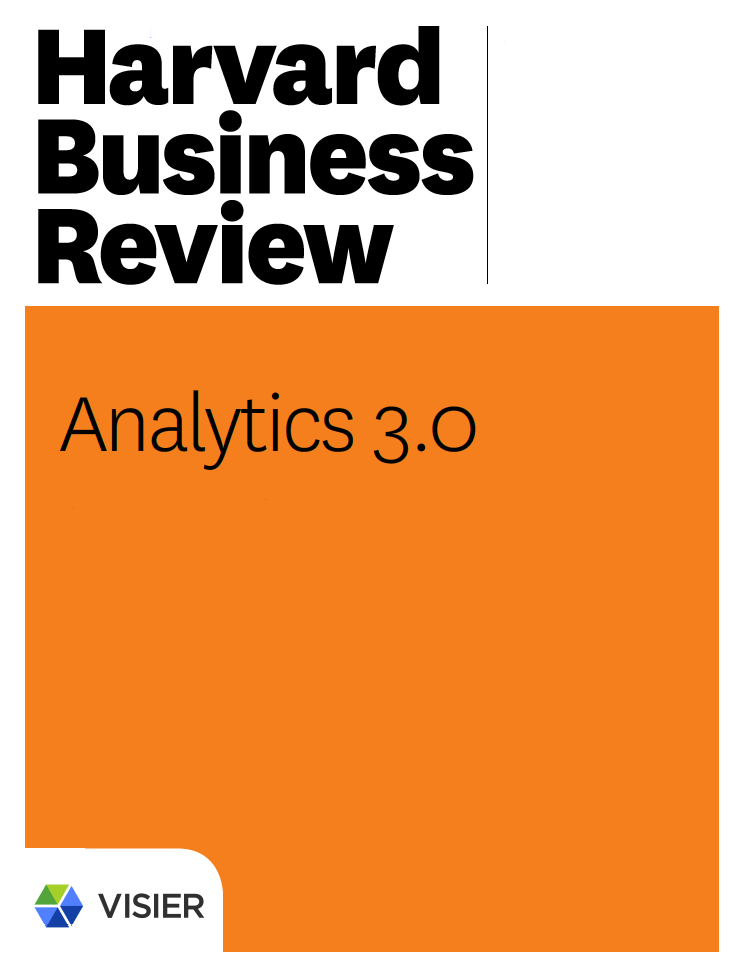 "At a time when talent has never been more critical to business performance, it's no wonder that executives and leaders are craving the ability to identify future talent gaps and other pending workforce trends," says Alex Clemente, managing director of HBR Analytic Services. "But according to industry analysts, it can take up to 10 years to get this level of analytics maturity using traditional methods. Businesses need to find innovative solutions to get the insights they need in a timely fashion, or risk losing out to the competition."
In its most recent annual survey of U.S. CEOs, PricewaterhouseCoopers (PwC) found more than 80 percent of respondents said that they needed talent-related insights to make business decisions. Nearly half (48%) of the HBR Analytic Services survey respondents said they expect to have predictive analytics based on HR data and data from other sources within or outside the organization in use within two years.
While many business leaders aspire to move up the analytics maturity curve, the report reveals that the top three barriers to achieving better use of data, metrics, and predictive analysis are:
inaccurate, inconsistent, or hard-to-access data requiring too much manual manipulation
lack of analytic acumen or skills among HR professionals
lack of adequate investment in necessary HR/talent analytical systems
"It's clear that bad data, lack of analytic skills, long implementation times and high costs have been getting in the way of HR adopting workforce analytics. At Visier, we have directly addressed these challenges by reinventing how analytics is done. By delivering a pre-built workforce analytics and planning solution in the cloud based on industry best practices — and by designing it for virtually instant self-service use by HR and business leaders — we are proud to be fueling the HR analytics revolution ," says John Schwarz, Co-Founder and CEO of Visier.
An Applied Big Data solution, Visier implements its cloud solutions in four to eight weeks, bringing together all of its customer's workforce data — from unlimited sources — to predict how workforce behaviors (such as future employee recruitment, promotion, and turnover patterns) will change. With this insight, customers are able to create, analyze, and collaborate on plans to optimize their workforce.
For more information, visit https://www.visier.com.
Follow Visier on Twitter @VisierAnalytics
About Visier
Headquartered in Vancouver, B.C. and San Jose, CA., Visier delivers workforce analytics and planning solutions in the cloud, designed to empower teams with the insights they need to better see, understand, and make decisions about their business. Visier achieves this by delivering intuitive analytics and planning solutions, built to answer key business questions, predict future events, and optimize operational efficiency. Founded by business intelligence experts—including former Business Objects chief executive officer, John Schwarz—the company's leadership team has a proven track record of technical, operational, and strategic management success with companies such as IBM, SAP, and Oracle. With more than two million customer employee records in the cloud and counting, Visier is experiencing significant growth.