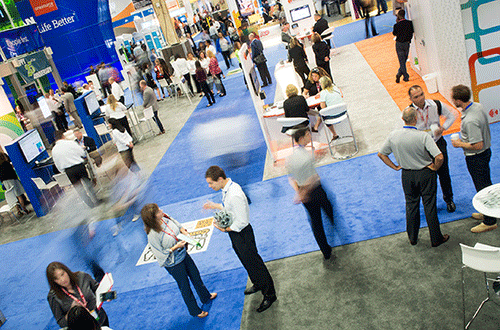 The last quarter for the calendar year is coming up, which means preparations for 2017 are now underway. The timing of the HR Technology Conference 2016, as always, is impeccable. It's coming at the perfect time to inspire HR leaders with innovative thinking and new innovations (over 400 companies will be exhibiting, including 40 new startups!).
Steve Boese, conference Co-Chair and industry thought leader, cited five major themes and trends he saw emerging from the conference agenda:
Making Sense of HR and People Data
Engaging and Retaining Talent
The Continuing Impact of Marketing on HR and HR Tech
Succeeding with Modern HR Technology
Design and User Experience Comes to the Forefront
I'd like to add another trend to this list and that is, the rise of women in HR technology leadership. The conference's inaugural Women In HR Technology takes place on October 4 from 10am-2pm. It's a first of it's kind event covering 4 distinct areas led by over 15 highly accomplished female technology executives.
To make your time at #HRTechConf as successful as possible, we've picked the top HR Technology Conference 2016 sessions that represent these themes and promise to deliver actionable ideas and inspiring case studies you can use to drive the future of your HR function:
Empowering a Better Candidate Experience: Capital One's Transformative Business of Recruiting
Wednesday, October 5 @ 11:00am
As Visier's thought leader, Ian Cook, once said "One of the most important responsibilities a recruiter has is ensuring job candidates have the best experience possible during the application and hiring process." Learn Capital One's strategies for emphasizing the candidate as a customer from its Chief People Officer, Christina McClung, and The Talent Board's Kevin Grossman.
The Datafication of HR: Ask the Expert Panel
Wednesday, October 5 @ 1:15pm
The successful "datafication" of an HR organization involves more than just buying technology. Moderated by Josh Bersin and Visier's Dave Weisbeck, this panel is packed with best practices and war stories from HR leaders at Kaiser Permanente, CGB Enterprises, and TIAA.
Bill, Brian and Naomi Hash It Out For You!
Wednesday, October 5 @ 3:30pm
With a combined experience of 119 years in HR tech, this trio has seen it all. Bill Kutik, Naomi Bloom, and Brian Sommer will discuss how to leverage new technologies to overcome the biggest challenges facing HR today and give you a better sense of what's coming down the road so you can prepare for the future.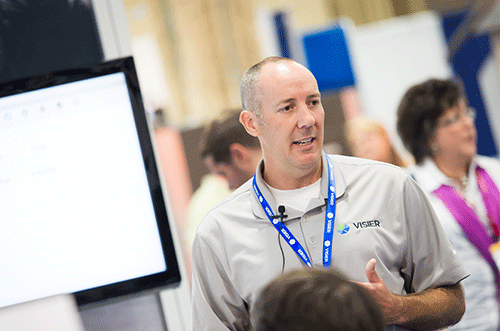 The Employer Value Proposition: What the CHRO Needs to Know
Thursday, October 6 @ 11:00am
A strong Employer Value Proposition (EVP) supported by the employer brand helps you attract talent and makes sourcing easier. Led by Madeline Laurano of Aptitude Research Partners and Trish McFarlane of H3HR Advisors, you'll come away with strategies for using EVP and brand to compete for sought-after talent.
HR Tech for Employees: Penguin Random House's Evolution to an Employee-Centric Work Experience
Thursday, October 6 @ 4:00pm
HR technology shouldn't just make HR's job easier — it should make every employee's work experience better. Neil Morrison of Penguin Random House and Laurie Ruettimann of LFR LLC share the most effective ways to build an employee-centric company with technology and how to partner with vendors to increase user adoption, try new ideas, and save your organization time and money.
Bonus: HR Tech Happy Hour with Lexy Martin and Visier
Wednesday, October 5 @ 5:30pm
Join us for drinks, food, and conversation at a free private reception hosted by Visier. Meet and mingle with like-minded HR professionals and Visier's own HR thought leader, 40-year HR veteran and former author of Sierra-Cedar HR Systems Survey, Lexy Martin.
Can't join us for Happy Hour? Be sure to leave some time to meet us at the HR Technology Conference 2016! Visit us at Booth #931 and you'll have a chance to win a SMART car too!
About the author: Karra Barron
Karra Barron is Visier's Sr. Content Marketing Manager and has over a decade of experience using storytelling to move people into action. At Visier, she is responsible for developing a wide range of thought leadership resources that educate and inspire business users to become data-driven leaders.
Be the first to know!
Never miss a story! Get the Outsmart newsletter.
Related Articles
CULTURE
Janet Marler, a University at Albany-SUNY School of Business professor, discusses the value of contradiction and how two opposing views lead to innovation.
PRODUCT INSIGHTS
With so many technology options to choose from, it can be hard to make a decision. Here are best practices for choosing the right HR analytics technology.
TRENDS
For better workforce risk management, HR leaders need to focus on building stronger HR analytics capabilities. Here are examples of analytics in action.