Workforce Planning
Turn Insight into Action.
Visier Workforce Planning is a cloud solution that lets you eliminate the administrative pain and complexity of workforce planning.
With Visier, you can turn planning into an automated, collaborative process, where Finance and HR connect seamlessly, and decisions are made based on accurate, up-to-date insights into your workforce data and trends.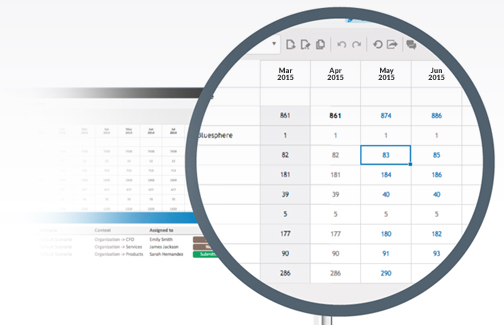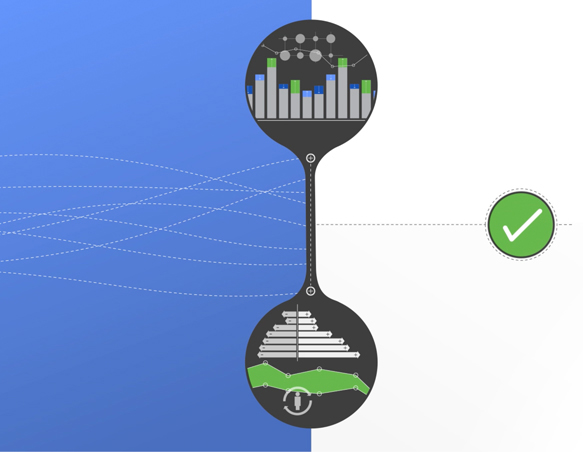 Plan better, faster.
Spreadsheets are cumbersome, time consuming, and error prone – limiting the frequency of planning, the number of people involved, and the quality of results.
With Visier:
Instantly access clean, accurate workforce data
Start with up-to-date org structures, headcounts, and costs
Generate credible workforce projections based on past trends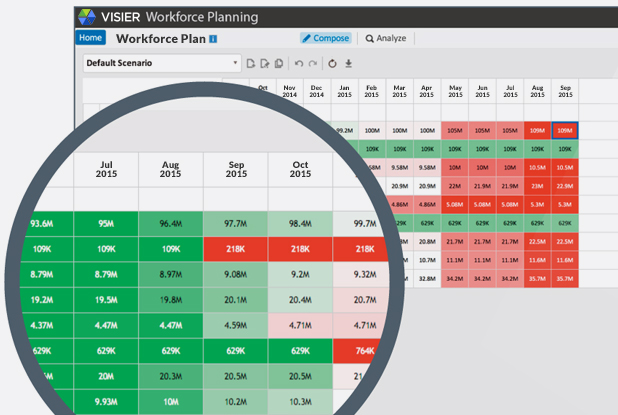 Connect finance & HR.
Mapping workforce costs to budgets is difficult and often imprecise. Yet accurately understanding how workforce plans translate into dollars is critical to your organization's bottom line.
Visier simplifies the complex, letting you connect accurate workforce costs to financial budgets.
Connect budget constraints with workforce requirements
Toggle easily between people and financial views
Instantly identify where plans are above or below budget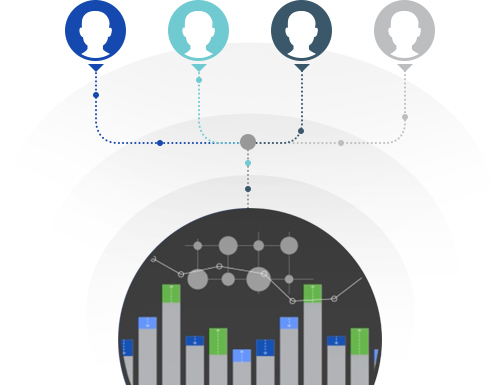 Enable effective, enterprise-wide collaboration.
The administrative overhead of planning typically limits the number of people involved, as well as the frequency of planning. At the same time, contributors often operate from different assumptions.
With Visier:
Delegate planning activities to leaders enterprise-wide
Facilitate iterative planning, capturing comments and feedback
Automatically merge approved plans into your master plan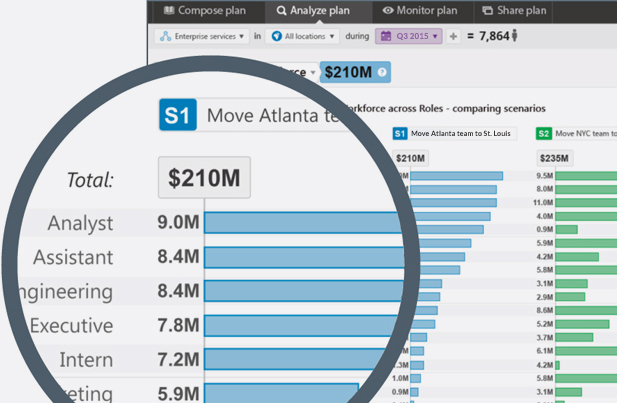 Explore alternate futures.
With traditional approaches, it is difficult to change variables and develop alternate plans on the fly.
With Visier:
Build plans for multiple scenarios
Plan for new sites or teams, modeling different cost scenarios
Visually compare multiple "What If" scenarios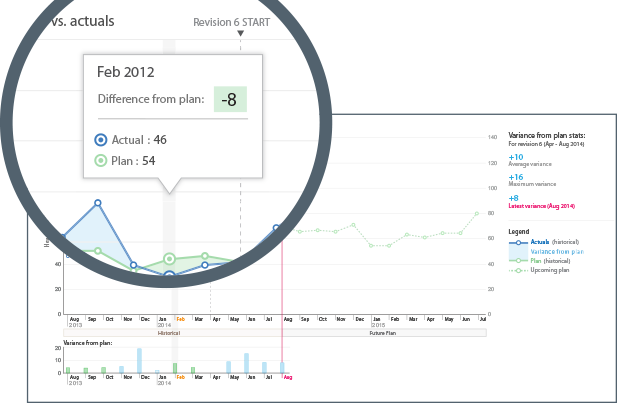 Measure plan performance.
Plans often have a short lifespan. Yet reviewing a plan against actuals is cumbersome, and evolving a plan to meet a changing business environment is complex. With Visier, planning can be a frequent process, driven by business needs.
With Visier:
Track variance to actuals over time
Improve the accuracy of future planning
Track the effects of changes
Get started now.
Visier Workforce Planning is a cloud solution provided to you as a service. With Visier you will:
Get operational in four to eight weeks
Plan based on insights gained from workforce analytics
Receive new product capabilities every quarter
Experience a complete solution.
From insight...to action.
Visier Workforce Planning is based on the foundation of Visier Workforce Analytics, enabling you to develop workforce plans based on the insights gained from analytics. With Visier, you are able to develop plans using you current, accurate workforce data, and then monitor actuals against plan over time.
Workforce Analytics