The pandemic has clearly dealt a blow to female workforce participation, and the new Visier InsightsTM Report: Gender Pay Equity Progress Hangs in the Balance suggests that–while the gender pay gap has narrowed in recent years–the health crisis may also be threatening future pay equity progress. This report was released to mark U.S. Equal Pay Day, which symbolizes how far into the next year women must work to earn what men earned in the previous calendar year.
For this report, we measured changes in pay equity between 2017 and 2020 for US employees of large companies. At first blush, the data gives reason for optimism: the female to male salary ratio increased from 77 cents to 83 cents over this time period. In other words, the gender pay gap narrowed by 6 cents in three years.
If this rate of change continues at the same pace, pay equity could be achieved by 2029, narrowly beating the goal set by the Equal Pay International Coalition (EPIC) of pay equity by 2030.
But the outlook for women's earnings is not completely rosy. Not only are women overrepresented in industries hardest hit by the crisis, they have also carried the burden of overwhelming responsibilities on the home front: According to a Gallup analysis, significantly more out-of-work mothers than out-of-work fathers say they stopped working due to childcare demands stemming from school closures.
As a research fellow from the National Women's Law Center told Forbes, the pay gap might "stall or get even starker" if women who have been forced out of their jobs have to take on lower-wage work. Modelling conducted by the National Bureau of Economic Research (NBER) supports this view, projecting a widening of the wage gap in the pandemic's immediate aftermath.
Clearly, the recession (or "she-cession" as many experts call it) has yet to play out in the pay gap data.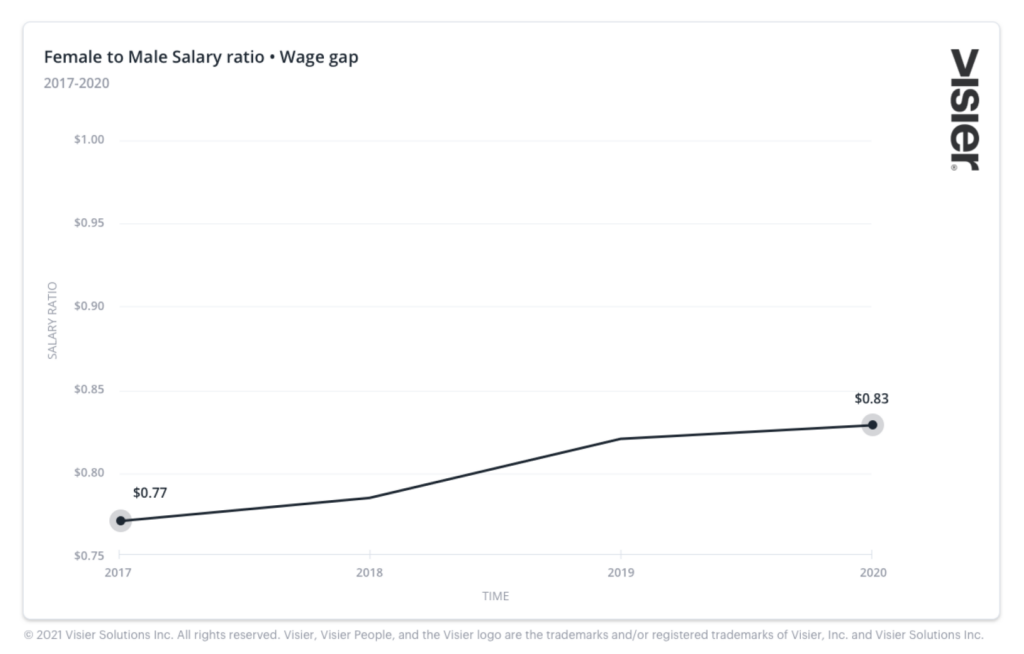 It's not too late to take action
Indeed, the pandemic is a destructive force, but this doesn't mean employers are powerless to address its impacts on gender equity. Through the crisis, for example, many leading organizations have been implementing more flexible working arrangements to help parents bring their workloads down to manageable levels.
This is not just good for employees–and women in particular–but the business too. When organizations retain women, they keep key female candidates in the leadership pipeline and hold on to valuable sources of institutional knowledge. Studies have also shown, again and again, that organizations with gender diverse leadership teams outperform financially.
Simply replicating past efforts won't necessarily yield the outcomes we need in the shadow of a crisis. However, earlier approaches yield clues about what it will take to achieve meaningful progress moving forward:
As we uncovered in our 2021 report on the Manager Divide, women aged 35 to 40 made significant in the share of manager positions between 2017 and 2020. Given that American women have children the most often in their early 30s, this indicates that employers have started doing more to move working mothers more rapidly back onto a manager track when they return to work. Our newest report shows that this correlates with the highest pay equity levels for women, with the 35 to 40 age bracket reaching nearly 90 cents in the female to male pay ratio.
Our Cracks in the Glass Ceiling research report also indicated that while women in upper management still are less likely to succeed a male than men are to succeed a female, that in lower management, females are replacing males at higher rates and that this feeder pool is poised to crack the glass ceiling.
One of our customers, an industrial manufacturer, used people analytics to look at the talent acquisition process and uncovered that as women moved through the hiring process, more were dropped during the interview stage. The company took strategic, programmatic action to reduce unconscious bias and increased the success rate of women and minorities entering and advancing through the hiring process.
These examples demonstrate that targeted interventions do work. When employers can spot problems and design the right solutions, they are in a better position to move the needle on outcomes. And by helping organizations address their unique challenges, people analytics has a clear role to play in generating results.
Bold efforts, continuously supported by insights
While data is a component of any gender equity strategy, it should also be noted that this is not a one-and-done process–HR programs will always need to be informed by up-to-date insights. The needs of your employees are always evolving, and what works today might not work tomorrow.
For example, there are many stories of the crisis prompting more fathers to step up at home, which could usher in more changes in the longer term. Also consider how, with advances in assisted reproductive technologies, the process of producing children is moving towards being untethered from gender and age.
Continuous access to data, targeted interventions, goal setting, monitoring, and holding leaders accountable are all needed to ensure women's representation and pay equity moves in the right direction. This way, we will emerge from this crisis recovering what we lost–and just maybe, we'll end up in an even better place.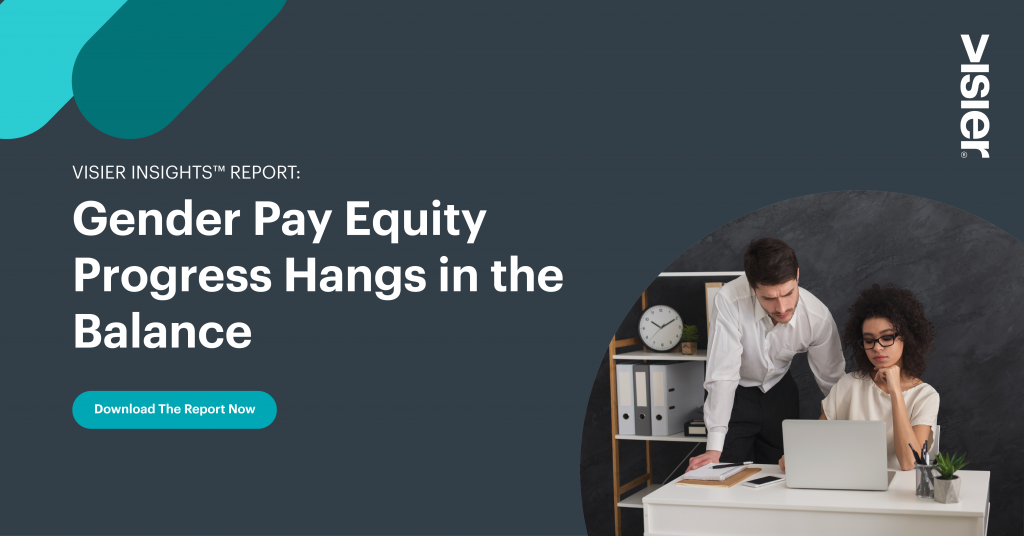 About the author: Lexy Martin
Lexy Martin is a respected thought leader on HR technology adoption and value achieved. Known as the originator of the Sierra-Cedar HR Systems Survey, she now works at Visier with customers to support them in their HR transformation to become data-driven organizations. Lexy is Principal, Research and Customer Value at Visier.
Be the first to know!
Never miss a story! Get the Outsmart newsletter.
Related Articles
LEADERSHIP
Leadership is crucial to the success of data science teams. Here's what executive sponsors need to know about enabling their teams' success.
CULTURE
With new gender equity reports shedding light on the best practices, are we approaching a turning point for gender equity? Find out in this article.
PRODUCT INSIGHTS
When it comes to people analytics, there are always more questions than answers. Learn how to identify the right people analytics projects for your needs.