SUMMER 2021
What's New @ Visier
Learn about the most recent product innovations, read in-depth research reports on current people analytics trends, the latest news headlines on Visier, and sign up for upcoming and on-demand events.
NEW OFFERINGS
Visier NOW
Designed to solve today's most urgent workforce challenges.
"
These are about your needs, now. Your challenges can't wait. The resignation wave is here. The need for diversity, equity, and inclusion, is absolutely paramount.
New Solutions
Guided Diversity Planning
A purpose-built, dynamic planning solution that helps you set, track, measure, and achieve your diversity goals.
Learn More
Retention Focus
A targeted employee retention packaged solution that identifies turnovers risks and shows you the initiatives needed to retain your best talent.
Learn More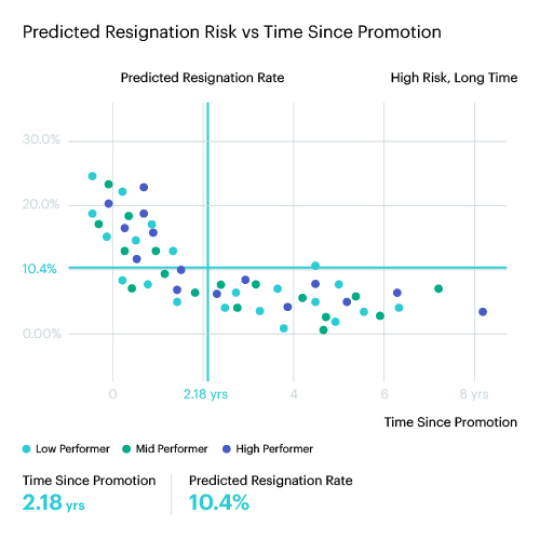 Standardized Occupations
An automated service that matches your organization's job names with standardized names and hierarchies, providing richer insights and builds a foundation for future analytic capabilities.
Top 5 Skills
Enrich your employee and requisition records with the top five expected skills listed for all matched standardized job names.
Emsi Labor Market Information
An expansion that provides a broad library of information, giving you more in-depth data about the local labor market.
* Requires a contract with Emsi
Sourcing Paths
Improve your recruitment efficiency and internal development by seeing where you have previously internally sourced for any target roles.
Learning Effectiveness Analysis
Quantify the impact of your learning programs by understanding the impact of learning on people outcomes including promotions, retention and employee engagement.
Internal Comparisons
Increase information transparency to help inform decision making by comparing team performance with aggregated information of another team without violating security protocols.
Featured Insights
Explore our most provocative thinking and extensive research that spark new ideas.
Leading-edge Research and Insights
Events & Webinars
Watch industry experts and enhance your knowledge anytime, anywhere.
Company News
See the latest announcements and news stories about Visier.
Let's get started
Discover how Visier provides the answers you need to make your people count, manage change, and drive business impact.