Certified Developer Program
Building better people analytics, together.
Join the Visier Certified Developer Program to meet the unique needs of your organization with incredible speed and agility.
Get certified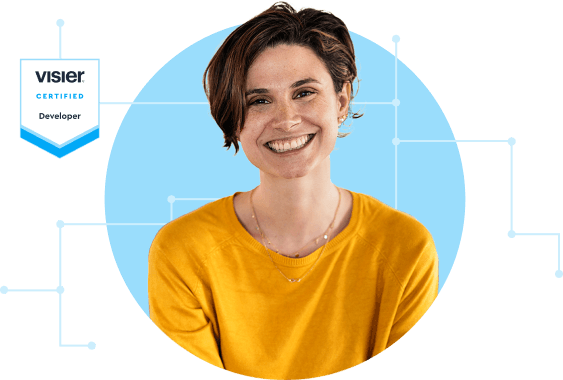 Why get certified with Visier?
Unlock a new level of self-serve access to Visier's open platform to build custom solutions that fit your organization's business needs and deliver more insights and value in less time.
Certified Developer Intro
New analytic experiences
Access additional self service capabilities for creating and manipulating content
Connect with Visier experts
Learn directly from Visier developers and request code-level support
Be a people data superhero
Provide your organization with a new level of insights to address unique problems
Accelerate your career
Gain new knowledge and skills that will help you stand out from your peers
One of the best trainings overall for corporate learning.
Overall very happy with the training provided.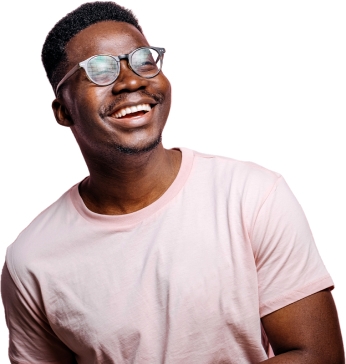 Well produced and relevant course materials and test.
One of the best trainings overall for corporate learning.
What does certification look like?
This blended learning program includes self-paced pre-assessment, virtual instructor-led training with real-time exercises, and post-training office hours to prepare you for the certification exam. To maintain the pace and overall experience required for this advanced program, all participants must have a minimum of three to six months' experience administering Visier People.
Pre-assessment
The pre-assessment consists of 20 short questions to assess your foundation in Visier's Security, Project, and Support models
Virtual Instructor-led training
Consists of presentations, activities, and Q&A. There are six courses that span a three-week timeframe
Self study and office hours
Consists of open-book, self-study activities for each course. Have a question? Join the office hours
Certification exam
In this final stage of the certification, participants have two attempts to complete the exam successfully
Certified Developer Agenda
Week 1
This week consists of four virtual instructor-led sessions and a self-study activity.
Day 1
Welcome & Configuration Overview (2 hours)
Day 3
Properties (2 hours)
Day 4
Dimensions (2 hours)
Self-study activity
Explore more certifications
Certified Studio Administrator
The Visier Certified Administrator program provides the skills required to navigate and configure the Visier Studio environment.
Course details
Certified People Analytics Consultant
Get certified as a proven advisor able to build and deliver actionable executive-level analyses within Visier People.
Course details
Certified Implementer
Join the Visier Certified Partner Implementer Program to deliver a world class people analytics solution to your customers.
Course details
Visier People opens a world of business insights
Get the answers you need to create the business you want.