June 27, 2017 – 12pm EDT/9am PDT
According to the 2017 Deloitte Global Human Capital Trends report, "analytics in HR is undergoing a seismic shift."
The global economic recovery, compounded by demographic shifts, has moved power from employers to employees, turning talent into a seller's market. As a result, the workforce is an increasingly core strategic consideration — and a top concern of the c-suite. Yet the most commonly monitored HR metrics do very little to deliver true insight into the workforce and its impact on the business — and HR's readiness to do anything more than basic metrics remains a serious issue.
HR organizations need to graduate from metrics to analytics, surfacing the important connections and patterns in their data to make better workforce decisions. Join expert Dave Weisbeck as he discusses how HR can play a more critical role driving business performance than ever before. In this informative webinar, Dave will discuss how you can graduate from metrics to analytics, ramping up from operational reporting to strategic analytics and planning.
Topics will include:
Trends shaping the Datafication of HR
How HR can climb the workforce intelligence maturity curve, defining key terms and concepts
The advent of the people strategy platform
Practical examples of how to graduate from metrics to analytics in:
Recruiting Effectiveness
Performance Management
Talent Retention
Comp & Benefits
Workforce Costs
Common pitfalls to avoid
Register for this engaging webinar to learn the ins and outs of the datafication of HR and how it has an impact on your HR organization.
Register Now
Speaker: Dave Weisbeck, CSO, Visier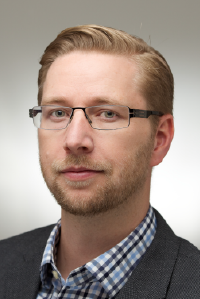 Dave Weisbeck leads the overall solutions success and strategy at Visier. He is a seasoned software executive who has experience ranging from building development teams to growing multibillion-dollar businesses as a general manager. Prior to joining Visier, Weisbeck spent more than 18 years in the information management and analytics industry, which included time spent helping to build Crystal Decisions and Business Objects products and product strategy. Most recently he was the senior vice president and general manager responsible for business intelligence, enterprise information management and data warehousing at SAP.