June 6, 2017 – 2pm EDT/11am PDT
Companies that make data-driven decisions about their employees achieve higher stock performance, higher gross margins and a better return on equity than those that don't. Propelled by the need for better business outcomes, more and more organizations are accelerating the "datatifcation- of HR. But if you're an HR leader at an organization that hasn't yet made the leap, how can you make the case for investing in workforce intelligence? What are the specific business benefits that organizations like yours have already experienced, and what returns would you be likely to see?
Join this webinar to hear HR technology expert and thought-leader, Lexy Martin, answer those questions and describe how other organizations are using workforce intelligence to:
Measure how workforce decisions contribute directly to business outcomes
Justify existing HR programs and make the case for new workforce investments
Prove the strategic impact of HR and increase the visibility of the function.
Register Now
Speaker: Lexy Martin, Principal, Research & Customer Value, Visier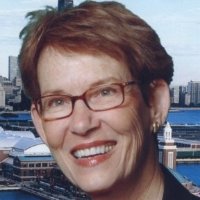 Lexy Martin is principal of research and customer value for Visier and a sought-after thought leader and speaker. Prior to joining Visier, Martin was vice president, research and analytics at Sierra-Cedar where she assisted organizations around the globe in defining strategies to implement enterprise applications by providing visioning, strategy development, process innovation, value analysis and business case development. She also developed major change-management and organizational-learning programs to accompany the introduction of new initiatives and technologies to promote their success.