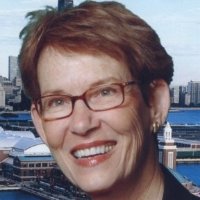 Please join fellow HR leaders for an intimate, executive roundtable dinner at Ocean Prime in Tampa on Thursday May 11th. Your host and moderator will be Lexy Martin, Principal of Research & Customer Value at Visier, 40-year HR veteran and former lead author of the Sierra-Cedar HR Systems Survey, the longest running and most acclaimed HR tech survey.
| | |
| --- | --- |
| | "In the past, we spent 80% of our time collecting and validating data and only 20% doing analysis. With Visier, we now spend 80% of our time poring through data streams interactively with our managers. We're able to create instant insights, and we can often answer questions from business leaders on the spot." — Morgan Turnipseed, Director of People Analytics, BBVA Compass |
Hear from Morgan Turnipseed, Director of People Analytics, BBVA Compass who will share his insights on how they are outsmarting and outperforming the competition with workforce analytics. Come prepared for a thought provoking, inspiring, and frank exchange of views and experiences in the comfortable context of a friendly dinner.
Event Details:
When: Thursday, May 11, 2017
Arrival & Cocktails: 6:00 PM | Dinner & Discussion: 6:30 PM to 8:00 PM
Where: Ocean Prime, 2205 N. West Shore Boulevard, Tampa, Florida 33607 | Directions

Please Note: Due to the exclusive nature of this event registrations will be reviewed for acceptance – attendees must be VP level or higher, HR executives, and select direct reports.
Host and Moderator:


Lexy Martin
Principal of Research & Customer Value, Visier
A sought-after thought leader and speaker, few researchers in the field of HR technology can match the experience that Martin has accumulated during her career in introducing emerging technologies. Prior to joining Visier, Martin was Vice President, Research and Analytics at Sierra-Cedar where she assisted organizations worldwide in defining strategies to implement enterprise applications by providing visioning, strategy development, process innovation, value analysis, and business case development. She also developed major change management and organizational learning programs to accompany the introduction of new initiatives and technologies to promote their success. Martin was also the lead author and director of the Sierra-Cedar Human Resources Systems Survey, the longest running and most acclaimed Human Resources technology survey. Read more: Lexy on Workforce Intelligence Blog and Visier Appoints Lexy Martin Principal of Research and Customer Value
Speakers:
Morgan Turnipseed
Director of People Analytics at BBVA Compass
Morgan is the Director of People Analytics at BBVA Compass and is responsible for creating a culture of data-driven decision making as it relates to employee metrics that have the greatest impact on business outcomes. Mr. Turnipseed started his career with BBVA Compass in 2002 as a financial analyst where his strong business and analytics skills were quickly noticed and he was promoted several times over the years holding positions in customer profitability, commercial banking finance, business intelligence and HR & Services. Prior to working at BBVA he was a finance manager at Southtrust Bank, and a Bank Examiner at the State of Alabama Banking Department. He holds a Bachelor of Science in Finance from Auburn University.