Treat yourself to an afternoon at the ballpark (Phillies vs LA Dodgers) with your HR peers and learn how you can use workforce intelligence to consistently outplay your competition. Watch from a private suite while enjoying a complimentary full service buffet & beverages.
Featured Speaker: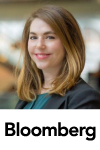 Missy Lafferty, Global Head of Recruiting Operations at Bloomberg LP will share her insights on how her team uses workforce intelligence to make better decisions about business and recruitment strategy. Learn how her team is measuring and applying analytics to the recruiting process for a positive and effective hiring experience.
---
Thursday, September 21, 2017
Citizens Bank Park – 1 Citizens Bank Way, Philadelphia
11:40am Arrival & Registration
12pm Presentation & Panel
1:05pm Game Start & Lunch
RSVP now as space is limited Please Note: Due to the exclusive nature of this event registrations will be reviewed for acceptance.
Missy Lafferty
Missy Lafferty is the Global Head of Recruiting Operations at Bloomberg LP. She is passionate about using analytical tools to make better business strategy decisions including workforce development, pricing and operations. Her team is responsible for measuring and reporting on recruiting performance, and refining processes to ensure a positive and effective hiring experience.
Previously, Missy was part of an analytics team at Bloomberg that uses internal company data to make recommendations to the business about employee strategy. She has also worked in the COO's Office, advising on operations strategy and assisting with annual business planning.
Missy has a BA in Policy Management from Dickinson College and an MBA from Columbia Business School. She writes about observations and research in analytics and business at www.missylafferty.com and on Twitter @missy_lafferty.