December 6, 2017 – 12:00 PM EDT | 9:00 AM PDT
With the challenges brought on by the currently extremely tight labor market and with the addition of new technologies, recruiting and HR now need more financial and executive support than ever. In order to get that full support, you must understand the perspective of executives, including what forms of data and arguments highlighting a problem frightens them and what opportunities excite them to take positive action.
This highly interactive session by respected HR thought leader and well-known author Dr. John Sullivan will provide you with some powerful new ideas on how to more effectively influence your leaders to take immediate action.
This session will provide you with these takeaways:
Examples of data and influencing best practices from the top firms
What elements of a business case argument will excite (WOW's) and which ones will scare executives into action (OW's)
An opportunity to ask follow-up questions that address your firm's issues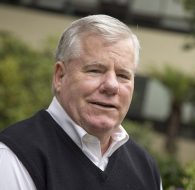 Speaker: John Sullivan, Professor of Management, Speaker, Author
Dr. John Sullivan is an internationally known HR thought-leader from the Silicon Valley who specializes in providing bold and high business impact; strategic Talent Management solutions. He's a prolific author with over 900 articles and 10 books covering all areas of Talent Management. He has written over a dozen white papers, conducted over 50 webinars, dozens of workshops and he has been featured in over 35 videos. He is an engaging corporate speaker who has excited audiences at over 300 corporations / organizations in 30 countries on all 6 continents. His ideas have appeared in every major business source including the Wall Street Journal, Fortune, BusinessWeek, Fast Company, CFO, Inc., NY Times, SmartMoney, USA Today, HBR and the Financial Times. In addition, he writes for the WSJ Experts column and the LinkedIn Talent blog. He has been interviewed on CNN and the CBS and ABC nightly news, NPR, as well many local TV and radio outlets.