December 12, 2017 – 12:00 PM ET | 9:00 AM PT
The war for talent is fierce and it's become increasingly difficult for companies to both hire and retain talent. For the fourth year, the Board Survey of CEOs found that "Human Capital" is the CEOs number one global business challenge. Artificial intelligence (AI) is being lauded as the solution to these workforce concerns.
However, there is still a lot of uncertainty about AI. Some fear that automation will replace human labour. Others remain skeptical about the trustworthiness of the technology.
Where HR is concerned, accurate use of AI and predictive analytics on how the workforce will grow, shrink, and change are the cornerstone of effective workforce analysis and planning. AI can give you better insights into your workforce so the HR team can make better decisions to match workforce supply with demand. Yet it comes with risks.
In this session, workforce intelligence expert Ian Cook will review the trends behind the demand for AI in HR. He will demystify AI and predictive analytics by defining it in human terms – without the technical jargon and with an explanation of their impact on human capital. He'll explain practical and actionable applications of AI in areas like employee retention and employee movement.
In this webinar, you will learn:
Trends shaping artificial intelligence and its application in HR
Practical examples of how artificial intelligence can be applied to workforce programs and HR strategy
How to build the business case for artificial intelligence
Common pitfalls to avoid
Join us to learn more about artificial intelligence and its valuable impact on workforce analytics and planning.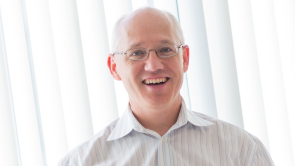 Speaker: Ian Cook, Head of Workforce Solutions, Visier
Ian Cook began his career managing learning programs for the Scottish non-profit sector and earned a certificate in training practice. He spent 10 years designing and implementing leadership- and team-based organizational development interventions for international blue-chip companies.
As Head of Workforce Solutions at Visier, Ian is continually enhancing the depth of insight available within this leading edge application. With unique thought leadership in learning as well as analytics, his mission is to educate people leaders to look at analytics through the lens of the business, rather than analytics for its own sake.