August 8-9, 2017 – Nashville, TN
The Nashville Analytics Summit was created by Nashville Technology Council members and continues to expand as one of Nashville's largest, locally grown tech events in the region. It focuses on fundamental issues in organizations today: how to effectively leverage big data and analytics. This two-day Summit alternates between hands-on workshops and speaker presentations, presented by experts from various industries and backgrounds who will address topics ranging from Big Data & Predictive Analytics to Delivering Insights & Professional Development. The event will be held on Tuesday, August 8 and Wednesday, August 9 at the Omni Hotel in downtown Nashville.
Featured Session
Datafication of HR: Graduating from HR Metrics to Analytics
Presented by Paul Rubenstein, VP of Advisory Services, Visier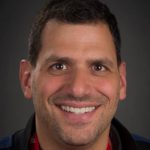 Companies that make data-driven decisions about their people achieve higher stock performance, higher gross margins, and a better return on equity than those that don't. Propelled by the need for better business outcomes, more and more organizations are accelerating the "datatifcation" of HR.
But if you're an HR leader at an organization that hasn't yet made the leap, how can you make the case for investing in workforce intelligence? What are the specific business benefits that organizations like yours have already experienced, and what returns would you be likely to see?
Join this session to hear HR technology expert Paul Rubenstein answer those questions and describe how your peers at other organizations are already using workforce intelligence to:
Measure how workforce decisions contribute directly to business outcomes
Justify existing HR programs and make the case for new workforce investments
Prove the strategic impact of HR and increase the visibility of the function
Register