← Back to Leadership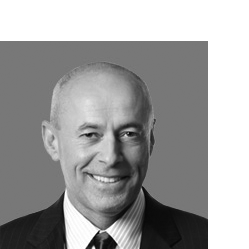 John Schwarz
Chief Executive Officer & Founder
John Schwarz, the Co-Founder and CEO of Visier, is responsible for the company's overall strategy, culture and organization development.
John has a lifelong commitment to the continuing improvement of business performance through the use of technology.
Prior to founding Visier, he led and doubled the size and profitability of Business Objects from 2005 to 2010 through seven strategic acquisitions and a merger with SAP. Following the SAP acquisition, John joined the SAP Executive Board and oversaw the successful integration and expansion of SAP's business intelligence business.
John was President and Chief Operating Officer of Symantec during the period of its biggest expansion from 2001 to 2005. He began his career in technology at IBM, where over 25 years he contributed to the evolution of IBM from a hardware to software-and-services led business.
John is a respected industry expert and has been covered in publications such as NYTimes, WSJ, Forbes, Entrepreneur, Fast Company, TechCrunch, and VentureBeat.
John is a Director on the Boards of Synopsys, Teradata and Chairman of the Board of Avast as well as a former board member of SuccessFactors and Verity, and a member of the Dalhousie University Advisory Board.