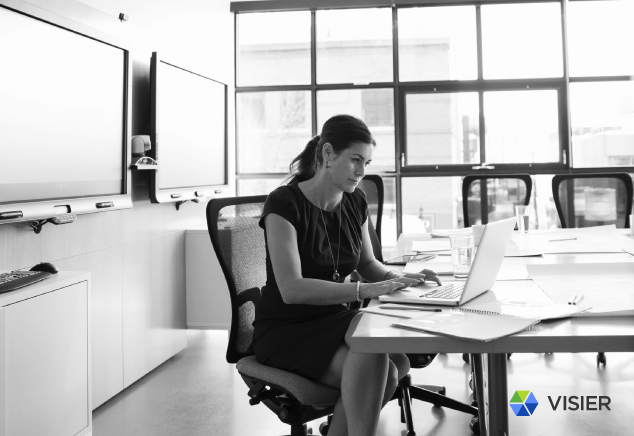 There is no way to put this delicately: HR has an image problem.
More than 10 years ago, Fast Company published the article, Why We Hate HR, setting off a firestorm of discussion and debate. The bottom line was this: HR's inability to align talent strategy with business strategy called its value into question. Unfortunately, many HR departments today are still stuck in "neutral" (so to speak). But in a world where workforce costs dominate total operating expenses — averaging nearly 70% of costs — businesses can no longer afford to have HR take a backseat or keep to the status quo. 
Seismic Demographic Shifts Ahead
Even though the U.S. enjoyed more than 60 years of unprecedented economic growth, participation in the labor market has been dropping steadily since the early 2000s. It's an issue affecting all industries:

Why is this happening? Largely because one of the biggest demographic changes to the makeup of the labor market is upon us — the retirement of the baby boomer generation. By 2050, an estimated 88.5 million people in the U.S. will be 65 or older. Boomers are leaving empty jobs in their wake and there simply aren't enough people stepping in to take their places.
According to a 2015 study by the Federal Reserve Bank of St. Louis, compared to seven other developed countries, the U.S. has the lowest rates of workers ages 25-54 in the labor force. The study also shows that young workers ages 15-24 won't be filling out job applications anytime soon, since many will further their education before entering the workforce. While this implies that they will bring more skills to their future jobs, it also begs the question: can the rest of us survive until they graduate?
[Recommended Read: Workplace 2025: Five Forces, Six New Roles and a Challenge to HR]
For the first time ever, there are more job openings than hires, and major world players are increasingly choosing to invest talent and money outside of North America. Our prosperity comes from economic growth and for the last 50 years almost half of that economic growth, came from labor growth. The longer boomer roles remain vacant, the greater the negative impact on productivity and economic growth. If we do not find ways to increase workforce productivity, we stand to see growth — and our personal prosperity — fall by as much as 40%.
Failed to Plan? Don't Blame HR
Despite all the technology innovation from the Internet to smartphones, productivity has hardly risen. It turns out that productivity requires organizational innovation to create real impact, and HR, with its unique understanding of people dynamics, is in the best position to navigate the business away from the backlash of labor shortfalls.
Businesses need a plan, and HR has one with workforce planning, which is the process of collaboratively determining the right talent, at the right time and costs, and in the right quantity to deliver on your business goals. Effective workforce planning has never been more important: A 2015 Harvard Business Review Analytic Services study of 323 corporate executives found that 73% of these leaders experienced talent shortfalls leading to missed business objectives as a result of poor workforce planning.
In the past, HR has been unable to do this well. This is because planning is typically Finance's territory, focusing on budgets and large capital investments, rather than the largest item on the balance sheet — human capital — and its unique challenges.
Finance-driven plans focus primarily on managing headcount to budget to ensure there are no cost overruns. This means important decisions related to recruitment, skills, location strategies, retention, organizational structure, compensation, incentives, and productivity — all things necessary for businesses to mitigate the risk of labor shortages — are constrained by budgets that do not reflect the people reality. Budgets are disconnected from talent data, which contributes to inaccurate labor forecasts that can harm business outcomes.
[Recommended Read: Why HR Needs Data-Driven Workforce Planning to Avoid Talent Shortfalls]
This isn't Finance's fault, though. In order to best plan for talent, studies show that companies need data on what talent is required to meet business objectives and on what is happening with talent acquisition and attrition. In the past, HR simply wasn't capable of gathering this data effectively, largely because it was contained within multiple systems and spreadsheets that were a nightmare to sort through and analyze. It's why HR has been stuck in an administrative and compliance role for so long — and why it's earned such a bad rap.
Thankfully, today's HR department is much better equipped to take the reins on planning.
The New Workforce Planning — And The New HR
New HR practices are increasingly data-driven; better utilizing analytics and new technologies that bring all their workforce data together into a more streamlined system. This enables HR to better manage talent and connect workforce decisions to business results. This also means that plans for the future are strongly linked to the realities of shifting demographics inside and outside the organization, enabling the business to better control workforce costs, productivity and growth.
With 78% of corporate U.S. executives saying their company cannot succeed without a CHRO who takes on responsibility for contributing to business performance, HR has a crucial role to play in giving their companies an upper-hand in today's market. As this department becomes increasingly data-centric and tech-savvy, expect to see workforce changes that will vastly improve productivity, innovation, and growth.
And that's why we will all love the new HR.