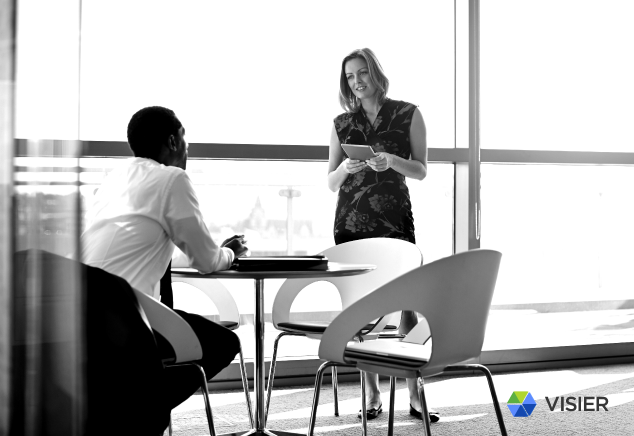 International Women's Day celebrates the social, economic, cultural, and political achievements of women. It's also a global call to action to accelerate gender equality in all areas of a woman's life. This year, a new strike movement called "Day Without A Woman" — which urges women in the US to take the day off from paid or unpaid labor and avoid shopping for the day — will coincide with International Women's Day.
The strike strives to show the critical role women play in both the domestic and global economy, while putting other issues women face, such as gender pay inequity, sexual harassment and discrimination, and job insecurity, in the spotlight.
Whether you opt to take part in the strike or not, the movement for gender equity in the workforce is gaining more and more momentum, and should be a key part of your organization's people strategy.
[Recommended Read: Reduce Gender Bias Using Data-Driven Performance Reviews]
Gender equity is a complex and systemic issue that requires action on many fronts. Research by McKinsey concludes that companies in the top quartile for gender diversity are 15% more likely to have financial returns above their respective national industry medians. According to a  2016 McKinsey Global Institute report, if full gender equality is attained, $4.3 trillion could also be added to the U.S. economy by 2025.
How Leaders Can Support Meaningful Change
The challenge of achieving gender equity is a complex task. For example, Visier's research into Gender Equity in the workforce found that the gender wage gap widens for workers during the key "childcare" years, and is related to women being increasingly underrepresented in manager positions during this time.
With manager positions earning on average 2x that of non-manager positions, this Manager Divide is a key driver of the gender wage gap. As we found in our research, giving women equal access to manager positions would significantly narrow the wage gap — however, it does not remove it.
"To be successful, organizational change initiatives need to empower women ‒ a lot of them tend to just focus on that ‒ but they also need to address cultural and structural impediments to women's advancement. That would require a holistic approach," said Marianne Cooper, a sociologist at Stanford University in a recent Fortune Knowledge Group report.
[Recommended Read: What Equal Pay Day Means to the Gender Divide and HR]
So what can business leaders do to accelerate gender equality? There are a number of important steps:
Implement the Rooney Rule: for every manager position you have open to fill, consider "at least one woman and one underrepresented minority" in your slate of candidates

Implement blind screening, removing names (or other gender identifiers) from resumes when selecting candidates for interviews

Implement

a people strategy platform

to set fact-based gender equity policies and effectively monitor their implementation and effectiveness

Increase measurement and awareness of gender equity in the rollout or implementation of these policies
Additionally, all of us — regardless of our role in our companies or communities — can work to eradicate gender inequality by:
Supporting meaningful paid parental leave that is equal for both men and women

Supporting programs that increase the availability of good quality affordable childcare for all parents

Ensuring it is

socially acceptable

for both mothers and fathers to make use of flexible working time arrangements to care for children

Developing and supporting long-term programs —  starting in grade school, throughout high school and college, and into the work years — aimed at removing the gender bias and social taboos associated with career choices: while it might take ten- or twenty-years for these particular efforts to pay off, they are a key part of the solution for eradicating the gender wage gap