Like Goldilocks and her porridge, many organizations find themselves struggling to understand Big Data and what it means to them, and how it differs from other data. One thing that's important to understand is that the term Big Data is really about how an organization answers a set of questions. It's not a product, it's not a tool; it's a concept dealing with how an organization responds to the fact that more data is being created every second; it's in increasingly diverse formats; and there is more of it than ever before. Answering these questions is important. Organizations need to understand how tools and technology can help them deal with this reality, and certainly open-source standards like Hadoop and others are helping organizations better manage and leverage both structured and unstructured data. But answering the questions of Big Data is often not as important as answering the question of "do we have the right data?" And the most important question of all is "how can we apply that data to our critical business challenges?"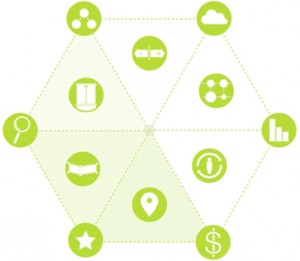 Big Data in the context of workforce planning is all about dealing with the many sources and types of data that feed into planning processes. Organizations can collect data about time and attendance, individual and organizational performance, customer habits, sentiment trends from social media, and many other sources. But organizations must also ask themselves which of these data sources are actually relevant to helping them create the most accurate and useful workforce plans. This requires an organizational mindset to connect the dots between the available data and the questions the business needs to answer, along with the right tools to aggregate and feed this data into the workforce planning process. Aberdeen's research has found that organizations achieving the most success with their Big Data and data analytics efforts are focused on building a data-driven culture from the top down. These Best-in-Class organizations are:
10.6 times more likely than All Others to have support from senior management for Big Data analytics efforts, indicating that the business understands the importance of data and analytics and is willing to make them a part of their business planning process;

 3.7 times more likely to train for analytics skills, acknowledging that asking the right questions and finding the right data is a skill set that is not universally available within the organization; and
40% utilize predictive analytics, translating the right data into effective plans for the business and for the workforce.
Big Data is an important concept, but for many organizations, honing in on the right data, and understanding the real drivers of customer demand and workforce capacity, is the most important. Sometimes Big Data is too big, sometimes the data set you're looking at is too small, but your organization can achieve a level of comfort when you make sure that the data feeding into your workforce planning processes is just right.