Identify potential improvements and conduct tests on our award-winning people analytics solution.
We do analytics and we do them well. As a co-op you're going to work on meaningful tasks: the real stuff, the real product, in real time. That is, of course, after you complete a Bootcamp training to get a Scala/Client-side certification, all with the help of your designated mentor. Oh, did we mention we train you?
You will work on one of our development scrum teams to assist in the development of an enterprise software product. And hey, if we like you, we'll hire you after you graduate. No questions asked – our conversion rate is impeccably high and it's how we prefer to hire anyways.
Our co-op experience is unique and designed to prepare you for professional success. If you are passionate about code and looking for an opportunity to practice your skills in an energetic and creative environment, apply now!
What you'll be doing...
Coding skills in writing functional tests using Selenium, JMETER, and Java
Advantageous would be to have some knowledge in one of the following areas:

Knowledge of data structures and algorithms
Knowledge of web technologies (REST, XML, JSON, Angular4)
Knowledge of SQL databases and SQL language is an asset

Attention to detail, tendency to spot mistakes and identify potential improvements
What you'll bring to the table...
You are determined to succeed and committed to win. The opportunity for success is unrivaled here, but you need to supply the drive. Results matter.
You are passionate about coding. We produce software that makes information beautiful, accessible, and engaging.
You are accountable. We take responsibility for our own successes and failures.
You are disciplined. We do things the right way, we do not cut corners, we do not rely on smoke and mirrors; we are the real deal.
I want to join and be part of team Visier!
Apply Now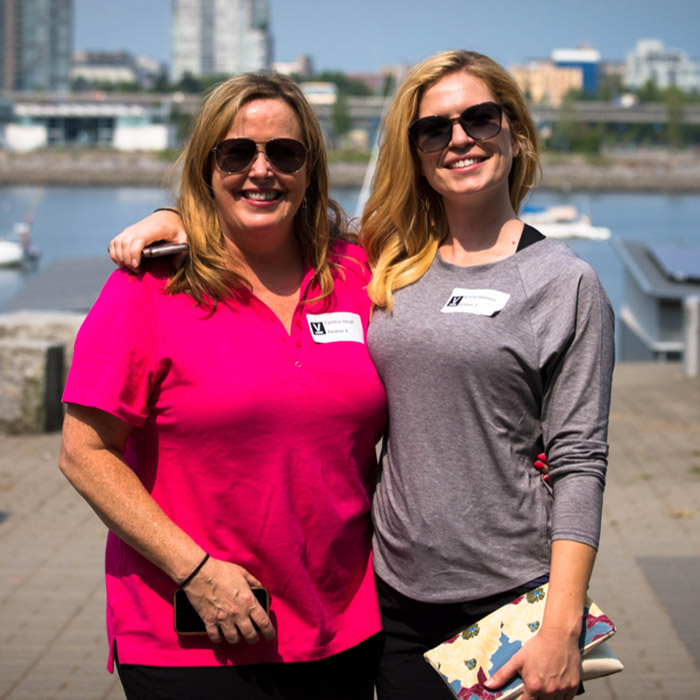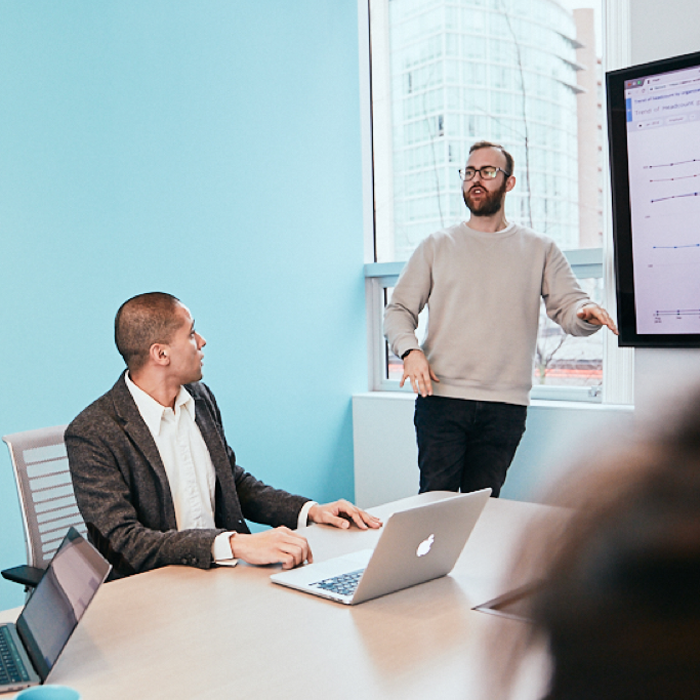 What to Expect
Enough about the work, let's get into the fun stuff…
Perks? We got those. Beautiful modern office in the heart of a trendy downtown neighbourhood, free in-house Yoga twice a week, full gym, frequent lunch and learns, volunteer days, "mandatory" happy hour Fridays, and free fresh fruit for those health-conscious folks.
Games, sports, and outdoor adventure? We got those too. As we'd like to informally say 'work hard to play hard'! If you're into hiking, snowshoeing, ski/snowboarding, soccer, volleyball, basketball, any ball, board games, movie nights, foodie eating, then we've got tons of groups for you to join.
Please note: Not all skills mentioned are mandatory. We invite all students in second, third or fourth year to apply.
Chat with our Campus Program Manager
Come onsite for a meeting with the hiring manager and your potential team
Meet with one of our Development leaders and learn how your career can grow with Visier
Visier is a fast-growing technology company with over 400 employees across North America and Europe. Our multi-award winning applied analytics solution has been chosen by industries as diverse as health care, technology, retail, and banking.
We're as passionate about empowering companies with insights as we are about providing our employees with a fun, dynamic, and rewarding work experience. Visier is where you realize your potential, make big dreams a reality, break the status quo, win as a team, and deliver exceptional quality in everything you do.
We are proud to support the professional growth and personal wellness of our people. We offer competitive salary and benefit options, Scala certification, bootcamps, lunch and learns, personal development subsidies, in-house gym facilities (Vancouver office), yoga classes (Vancouver office), volunteer days, unlimited snacks and beverages, monthly socials, and more.
I want to join and be part of team Visier!
Apply Now