Whatever your data-driven HR goals are for 2018, read the top seven HR analytics articles from 2017.
Each time we do this round up of best HR articles of the year, we get a better idea of where organizations are in their people analytics journeys based on the topics they are searching for and sharing with each other.
Looking at the 2017 list below, it's clear that people analytics has become an established business discipline. HR leaders want to understand how to go deeper with the insights their analytics technology delivers, and more importantly, what to do with those insights once they have them.
How do you go from metrics to reducing employee turnover, improving manager effectiveness, and connecting training scores to profits? A people strategy platform enables this kind of strategic excellence, while analytics and future of work consultant Jonathan Ferrar's model for HR analytics below gives you a framework for successful analytics projects.
Whatever your data-driven HR goals are for 2018, here are the top HR analytics articles from 2017 to help you achieve them:
In doing research for his book, Jonathan Ferrar found numerous examples of successful analytics projects. He and his co-researchers developed this 8-step model based on those findings: Frame Business Questions, Build Hypotheses, Gather Data, Conduct Analyses, Reveal Insights, Determine Recommendations, Get Your Point Across, and Implement and Evaluate.
According to research by Glassdoor, January is the month when more employees are likely to leave their organization. Get ahead of this issue early with this step-by-step process for analyzing turnover data and coming up with the right solution for your staff and culture.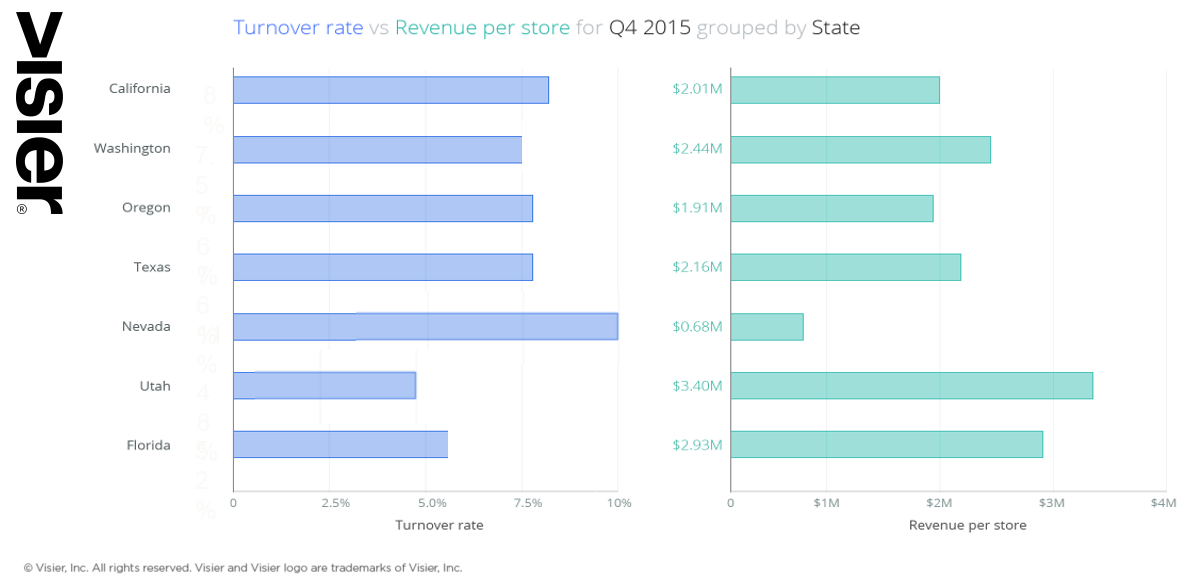 This in-depth article shows you the 5 key L&D questions you should know the answers to, such as what training programs produce cohorts with the longest tenure and which employees would benefit the most from a certain training program.
What workforce data does your CEO really care about? Dr. John Sullivan, a professor of management at San Francisco State University, lists which strategic metrics cover the HR areas that impact corporate revenue and therefore, have the highest chance of getting your CEO's attention and moving them to take action if necessary.
The organization of the 2018 and beyond will be more agile and flexible, requiring a new team structure to support these characteristics. As such, the role of manager will evolve into two distinct types: administrative and mission. Whether your organization is ready to adapt these new roles or wishes to coach current managers to be more effective, this article gives you the key metrics you need to measure their performance by.
Most organizations still develop workforce budgets for people, the same way they do for chairs. This is an outdated approach that creates risk and headaches. If you want to mitigate talent shortages and efficiently manage costs, find out how to do workforce planning without the flawed position management model.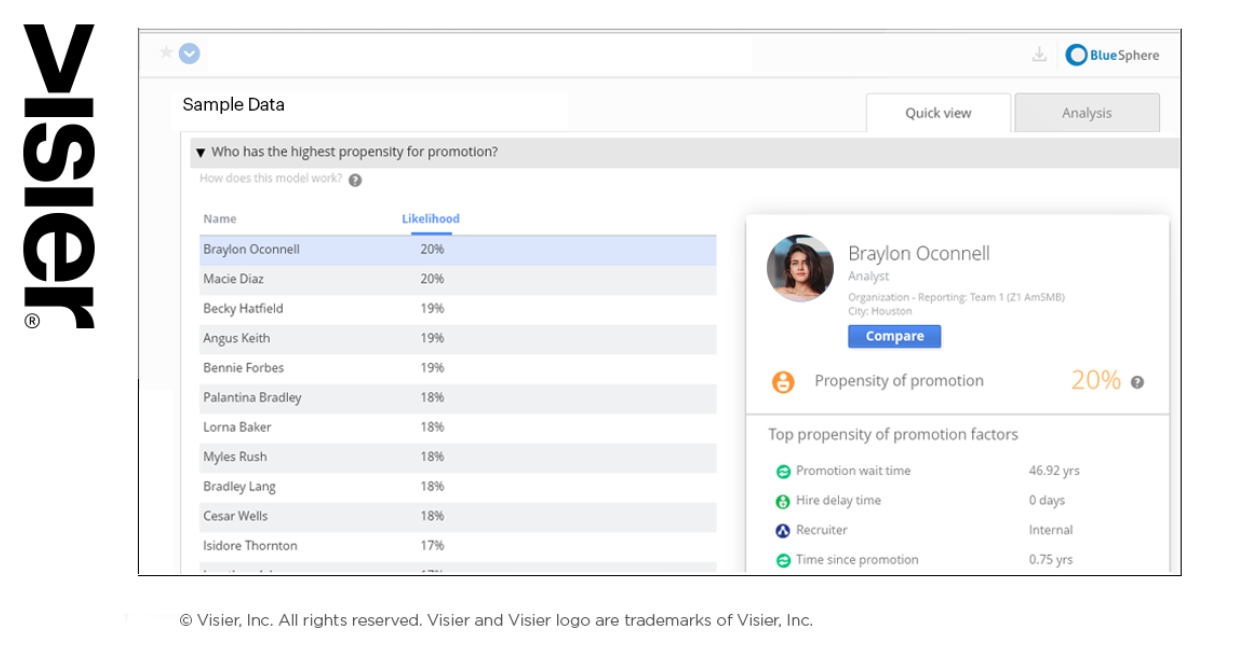 Predictive analytics is one of the hallmarks of being a data-driven HR pro. If you can leverage predictive analytics to correctly identify employees who are at risk of leaving, should be considered for a promotion, or are likely to move laterally within the organization, you can avoid unnecessary and unexpected costs, while also enabling productivity and performance gains. Don't start the new year without giving this article a read!
Want to read more?
Be sure to also subscribe to this blog as we have many exciting articles coming up in 2018!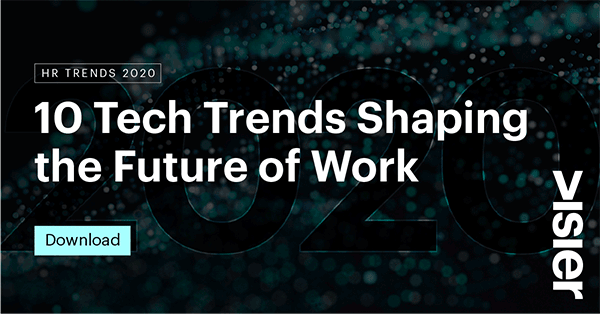 About the author: Karra Barron
Karra Barron is Visier's Sr. Content Marketing Manager and has over a decade of experience using storytelling to move people into action. At Visier, she is responsible for developing a wide range of thought leadership resources that educate and inspire business users to become data-driven leaders.
Be the first to know!
Never miss a story! Get the Outsmart newsletter.
Related Articles
TRENDS
Business leaders face a very real challenge: when it comes to upgrading your management and analytics software, which one do you implement first? Managem...
LEADERSHIP
Ask Kristi Zuhlke, CEO of KnowledgeHound, what excites her about the future of work and she'll tell you it's the increasing democratization of data.
LEADERSHIP
Experiencing a staffing shortfall? As the shopping season reaches its peak, here are 4 analytical questions HR leaders need to ask of their workforce data.