The appetite for people analytics has grown, and so have the expectations for the business results they produce. The consensus among academics, consultants, and strategic HR leaders is this: having good numbers is not enough. The data must be actionable, driving better decisions that lead to definitive results, whether it's increased productivity, more innovation, improved diversity, or better customer satisfaction.
For this collection of top people analytics articles for spring 2018, we look at what analytics teams must do to link people data with business outcomes. If you are focused on harnessing this unique — yet critical — skill in the coming months, read on to gain a fresh perspective.
John Boudreau, professor and research director at the USC Marshall School of Business and Center for Effective Organizations, highlights the important distinction between merely having analytics–and using them to get results. Along with findings from a recent survey he conducted with US companies, Boudreau shares some key questions that analytics leaders can ask to identify the necessary conditions for achieving measurement outcomes.
From focusing on leading metrics to considering the implications of new IoT devices, this TechTarget article covers a range of analytics best practices for HR leaders. Featuring advice from experts interviewed at the recent Work Rebooted conference held in San Francisco, it is a must-read for those who want to better link analytics to outcomes such as performance and customer satisfaction.
This article summarizes findings from DDI's Global Leadership Forecast 2018, which provides an overview of analytics progress and practices across more than 2,500 global organizations. While the report reveals that people analytics efforts were more likely to fail than not, it also demonstrates that those who did succeed with analytics experienced many advantages. On this front, the article provides several pieces of advice for HR teams who are either starting on their analytics journeys or looking to excel and differentiate with their existing practices.
This Harvard Business Review article highlights the importance of "the data translator" — a role that the McKinsey Global Institute estimates will reach a demand of two to four million in the United States alone by 2026. Translators, who bridge the technical expertise of data engineers and data scientists with those who have operational expertise, play a necessary role in making data actionable for a variety of functions, including HR.
What is an often overlooked — but important — opportunity for people analytics to add value within an organization? Change management. In this blog post, people strategy consultant Morten Kamp Andersen highlights how analytics can be used to build engagement about a practical path forward when organizations are embarking on new initiatives.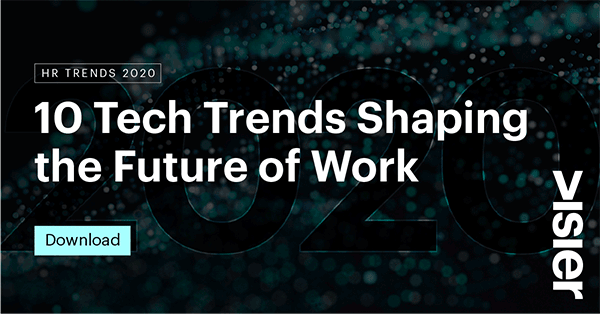 About the author: Karra Barron
Karra Barron is Visier's Sr. Content Marketing Manager and has over a decade of experience using storytelling to move people into action. At Visier, she is responsible for developing a wide range of thought leadership resources that educate and inspire business users to become data-driven leaders.
Be the first to know!
Never miss a story! Get the Outsmart newsletter.
Related Articles
TRENDS
We are excited to announce that this year's Outsmart keynote speaker is HR luminary Josh Bersin, founder and principal of Bersin by Deloitte!
CULTURE
Fujitsu SSL needed to prove learning and development initiatives success and that brings us to their use of analytics. Read their story.
CULTURE
Here are some common scenarios where data-driven cohort analysis can aid in getting the insights needed and making better workforce decisions.