From all of us at Visier, have a wonderful holiday season and best wishes for 2018!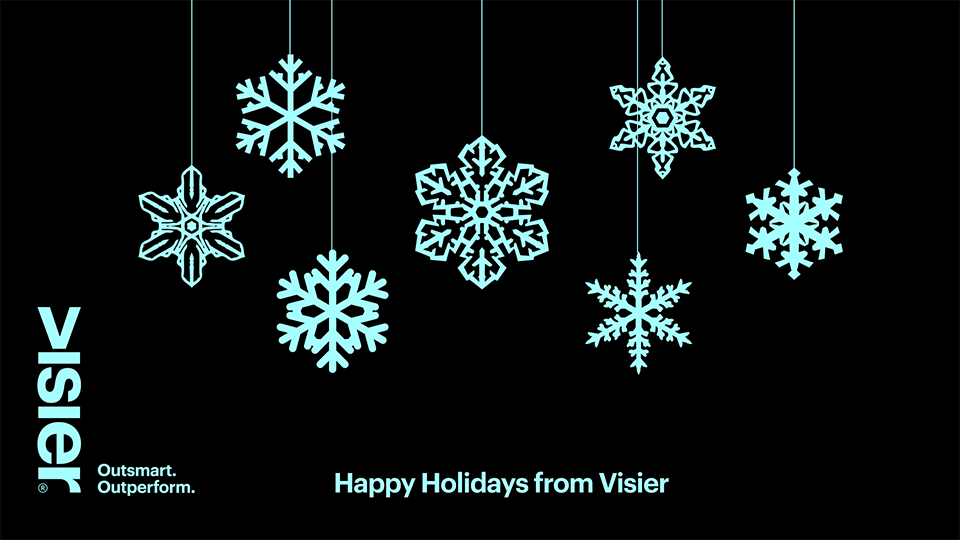 About the author: John Schwarz
During his tenure as CEO of Business Objects, John doubled the company's revenue to more than $1.5 billion, executed seven strategic acquisitions, and negotiated the company's successful sale to SAP. He founded Visier, building on his many years of experience to invent a new approach to answering business intelligence questions. The objective was to fix the perennial problem where business users spend a lot of money on IT and get little or no benefit in return. John is a water baby, always to be found on or in, but never more than a few feet away from a (preferably warm) ocean.
Be the first to know!
Never miss a story! Get the Outsmart newsletter.
Related Articles
ASK VISIER
Succession planning means having candidates ready to be promoted into crucial roles. Find out how Visier can provide valuable insights.
ASK VISIER
You're not a compensation expert but you need to advise your managers on compensation? Visier can tell you how well your organization pays people relative to their peers and the market and why this matters.
EMBEDDED ANALYTICS
To discuss how HR tech providers can build products that truly respond to their customers' needs, we brought together three experts.