Product Insights
5 Min Read
How People Data Helps Your Organization Manage Absences
We've created an e-book to help you navigate the three stages of a crisis with the right workforce questions and data analysis. Download it here. You may also find this checklist on Key Questions to Answer During a Crisis handy. Check it out at this link. Looking for more resources to guide you through crisis management? Visit our Crisis Management Resource Center.
Today, organizations are taking steps to respond to the global crisis and protect their workforce. But as the pandemic continues, companies are having to navigate the complexities around increased absences as employees require time to recover from illness, care for ill family members, or take bereavement leave.
Any frontline organization needs to carefully monitor and manage employee absences in order to continue providing essential services and supplies. For example, healthcare organizations, utility companies, groceries, and food service locations are some of the places that will be most affected by an increase in employee absences.
In industries where working from home is possible for the majority of employees, the risk is lower but not completely eliminated. Leaders still need to understand how the pandemic is impacting their workforce and have a plan in place to support employees if they need to miss work due to the pandemic.
So, the question becomes: how can you manage the cost and business impact of absences as this situation continues to evolve? Data and people analytics can simplify this process, while, most importantly, keeping your employees safe.
How data can help you manage absences and sick leave
It's important to keep a close eye on your talent supply and demand and if you're managing an essential workforce, this must become a daily part of your routine so you can stay on top of any staffing gaps.
As absences increase, flexibility is required to reorganize the way you work around a fast-changing workforce and environment. This situation isn't just a matter of managing the supply and demand of labor, or cost minimization, or overtime–which is what it was in normal circumstances–it's about understanding the minimum threshold that your organization needs to keep the lights on.
To do this, use your data and people analytics to understand and regularly monitor the following areas:
1. Staffing levels
How close is your organization going below the level to effectively provide the product or service you offer? Are you straddling that line? Do you expect to actually dip below that level?
Knowing the answers to these questions can prepare your organization for any impact. In some cases, it may also allow you to find ways to avoid dropping below critical levels by helping you identify the risk factors that contribute to the problem. Create different workforce planning scenarios (each with different staffing levels and cost assumptions) to identify what various changes could mean to your business.
Recently, the Families First Coronavirus Response Act mandated that companies up to 500 employees are now required to provide some level of paid medical leave. As a result, there's additional cost exposure for many companies. This is one area where you can also use your people data to understand and prepare for the maximum and predicted amount that your organization will be liable for.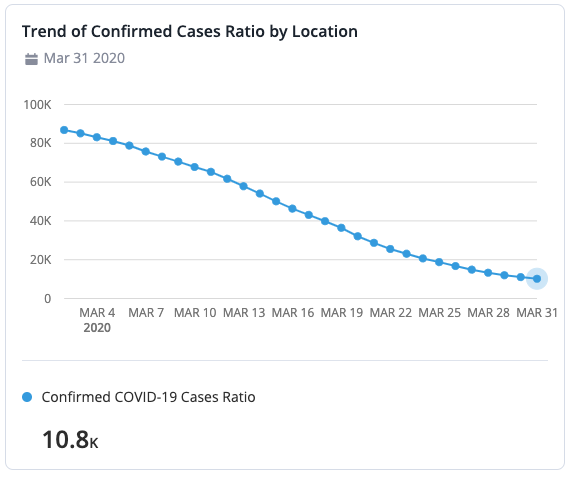 2. Employee exposure
One specific metric to keep an eye on is the risk level in your particular locales. This means looking at the number of new cases, the recovery rates, and the fatality rates. Knowing if the curve is getting steeper or flatter will help you make the right workforce decisions.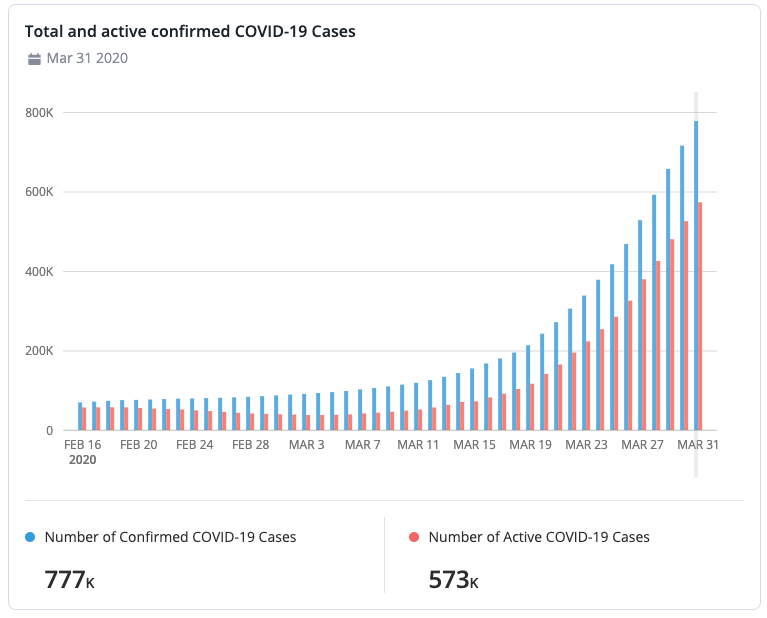 Another metric you may be able to use is exposure data inside your organization. For example, you can add any exposure data from employees that self-reported to you into Visier, which helps you gain a better understanding of how health risks may directly impact your workforce.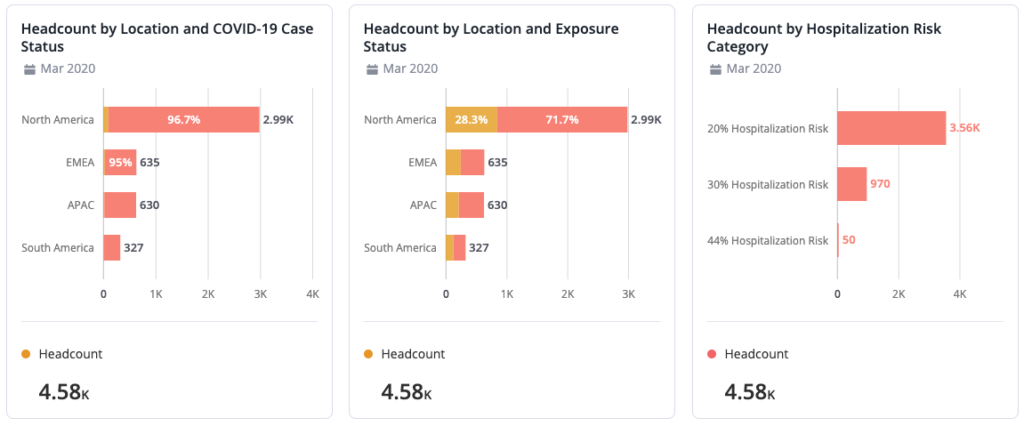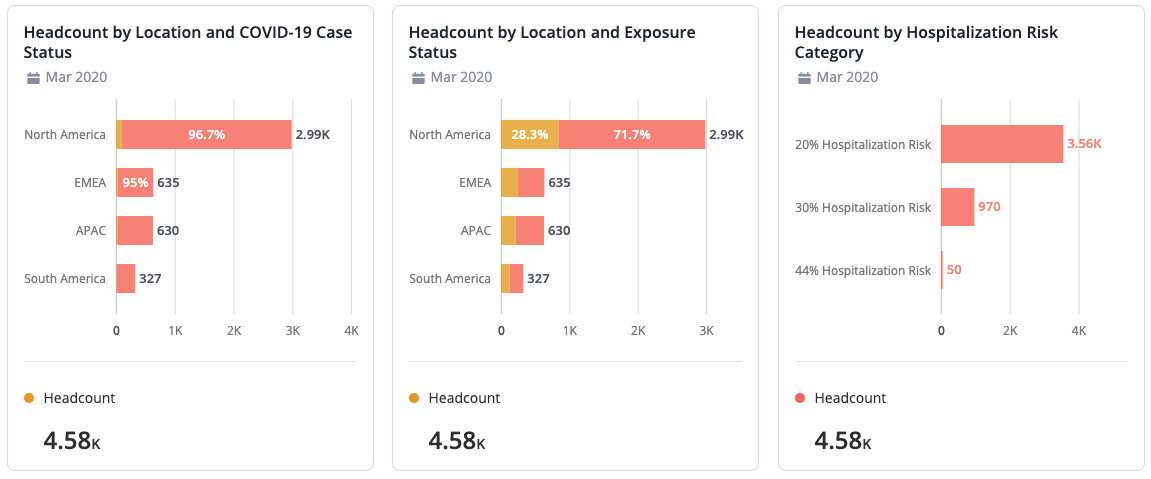 3. Hiring needs
Whether you're in a frontline or non-frontline industry, you may still need to find people in your local areas to fill roles left by sick leaves or voluntary turnover. However, that isn't the only reason to continue looking at talent in areas you're currently in or want to expand to. Even if you don't need more talent right now, this crisis is going to end and the economy will recover.
Now is a good time to look at whether your capacity to hire lines up with expectations or demand. Look at talent market data, as well as recruiter capacity, to help you develop your talent acquisition plan. It will also enable you to hit the ground running when this crisis ends.
Maintain sensitivity to employee's needs
Managing the costs that come with absences and sick workers is a challenge, but with the right data and analytics, it's easier to handle the impact. Remember though: your priority is to be a good steward to your employees. Take care of them and ensure their physical safety. That is the best thing you can do to help your workforce through this uncertain time. Then, you can focus on using the information you have to make better decisions about how to move through this crisis, and beyond it.
Share your people data insights
Share insights, ask questions, and discover the latest best practices on crisis management and employee safety using people analytics via the #AskVisier LinkedIn community.
Be the first to know!
Never miss a story! Get the Outsmart newsletter.