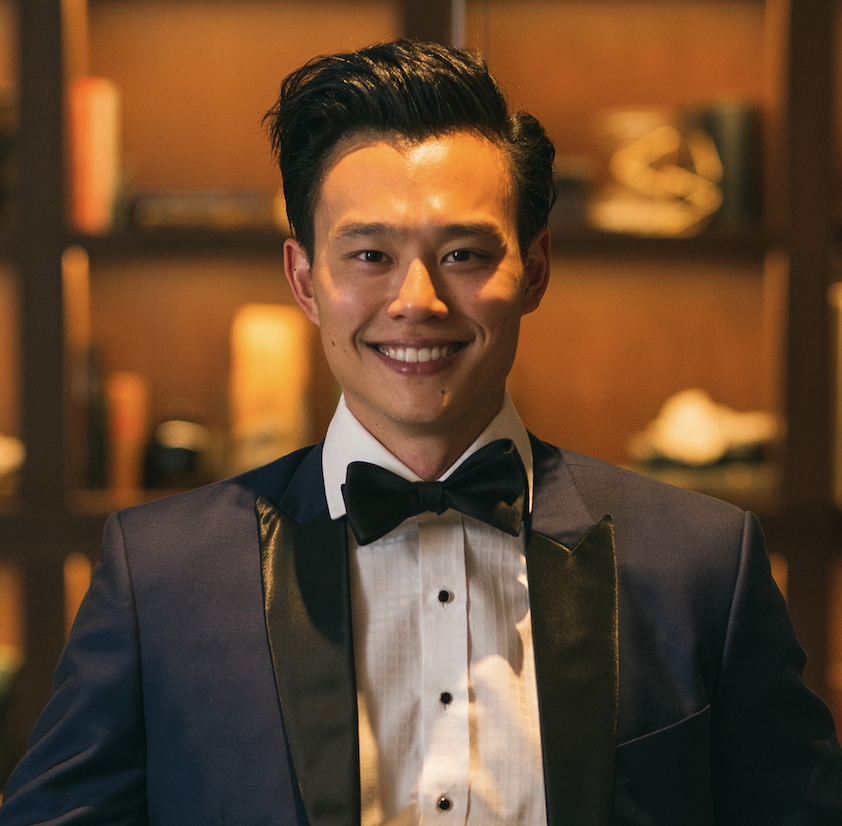 Name: Kyle Low
Title: Principal Solution Consultant
Residence: Vancouver, BC
Hometown: Vancouver, BC
Kyle's career always placed him in the HR tech space—his journey with Visier started almost 3 years ago when his friend told him about Visier (Thanks, Karra!).
After digging a little deeper, he fell in love with what our solution is capable of.
"I thought it was incredible that Visier focuses on delivering insights to decision-makers by making data more consumable and manageable."
Kyle saw the value Visier brings to our customers—he knew he had to join our journey!
At Visier, Kyle sits at the intersection of sales and consulting. He listens to our prospects to understand what their pain points are when it comes to people analytics. He then aligns Visier's solution to solve their problem and demonstrates it to show how we can help in their day-to-day.
Let's dive deeper into Kyle's work and his life:
Work
What brings you to work?
I really enjoy working with my colleagues! Every day, I know that I get to work with incredibly intelligent people that try their best to help our customers succeed. To me, that's exciting!
Are you working towards any career goals right now?
Tough question! Right now, I'm focused on working on challenging projects and helping Visier meet company objectives. I love the idea of supporting other teams. The more I can do, the better. I'm also improving my listening skills, analytical thinking, presentation skills, and reading a lot about team dynamics to understand how to build a high performing team.
What Visier feature do you think is super cool?
Overall, I love how we can take mass amounts of HR data and make it easy to consume, which helps create better, more informed decisions.
Life
What's the best piece of advice you were ever given, and who was it from?
Someone once told me: "Get a dog, just do it." So I did it…now I have a wonderful bernedoodle named Boba! You can see and follow his Instagram here.
Joking aside, someone else told me that "it's okay to feel like you've settled, but you also grow the most when you're uncomfortable."
What was the first concert you ever went to and how old were you?
Yellow Card! When I was 15 or 16.
What's one hobby you'd love to get into?
I very recently got into tennis and am loving it so far! I'd also love to take Boba to agility course training!
About the author: Visier Team
People-centered ideas and insights by the editorial team at Visier.
Be the first to know!
Never miss a story! Get the Outsmart newsletter.
Related Articles
ASK VISIER
Succession planning means having candidates ready to be promoted into crucial roles. Find out how Visier can provide valuable insights.
ASK VISIER
You're not a compensation expert but you need to advise your managers on compensation? Visier can tell you how well your organization pays people relative to their peers and the market and why this matters.
EMBEDDED ANALYTICS
To discuss how HR tech providers can build products that truly respond to their customers' needs, we brought together three experts.