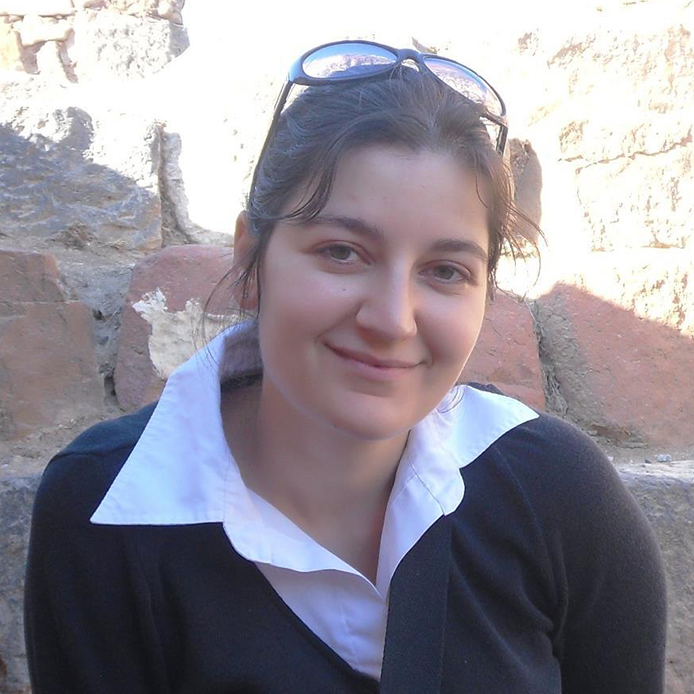 Name: Anna Mkrtchyan
Title: Senior Data Scientist
Residence: Burnaby, BC
Hometown: Yerevan, Armenia
Anna's journey with Visier started almost 3 years ago after attending Anton Smessaert's guest lecture at SFU. He spoke in her machine learning course about Visier's prediction model. Right at that moment, she thought to herself, "Wow, so cool! I'd love to work for a company that creates direct impact." Shortly after, Anna joined Visier as a Data Science Co-op for 8 months and transitioned into a full-time Data Scientist once her co-op term ended.
As a Senior Data Scientist at Visier, Anna is part of the product management team and it is her job to develop new features for our product by utilizing the data we have. She unlocks the full potential of our unique dataset by applying analytics and machine learning techniques to enrich the capabilities of our product, thus bringing value to our customers.
When it comes to analytics in the people domain, Anna thinks one of the incredible features is the ability to filter our unconscious biases in the decision-making process. This allows the user to make better decisions based on data rather than intuition.
Let's dive deeper into Anna's work and her life:
Work
What brings you to work?
Being able to create a direct impact on the lives of millions of people with our product! I also like the fact that our product can bring equality into the workplace and help people feel fulfilled and valued at work.
Are you working towards any career goals right now?
Currently, most of my goals are along the lines of coaching and mentorship since our team rapidly grew over the last six months. I also enjoy teaching and want to grow my experience in that area. As a result, my short-term goal is to help and coach my junior teammates so they can seamlessly integrate into our team, product, and workflows.
What Visier feature do you love the most?
I would say the Driver chart! This is because it allows the user to quickly understand how different groups of people are behaving in your workforce. Plus, it is a very powerful tool that is intuitive and easy to use.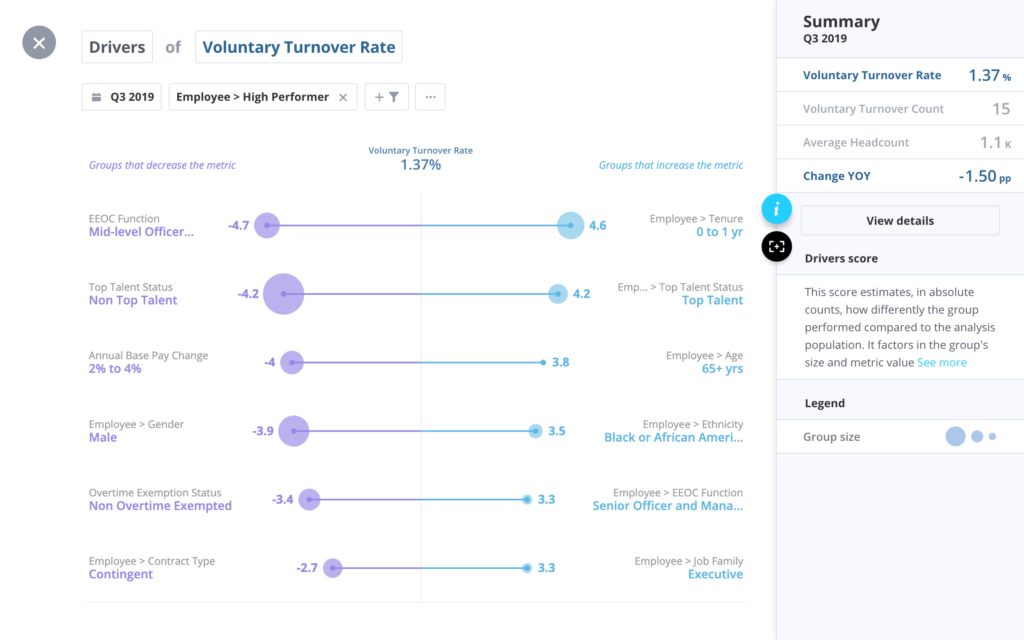 What's your top tip?
In your career, you should start simple, but allow your curiosity to drive you to ask more complex questions so you can dive deeper as you settle into your job. If you're curious to learn more, you're gradually building your expertise and this helps your work not feel as tedious.
Life
What was the best piece of advice you were ever given and who was it from?
My professor, Lindi Wahl at Western University, once told me:
"You need to know when to push forward and when to give up."

Lindi Wahl, Anna's Professor at Western University
Essentially, it is important to have the drive to work towards your goal, but it is also important to understand when you should step back and try something different when something isn't working.
When and what was the first concert you ever went to?
I was super excited to attend my first concert when I was a teenager! It was a rock concert by a small band called SARD in Armenia.
What's one hobby you'd love to get into?
I would love to get into baking bread from different regions! So far, I tried sourdough and it was really delicious. My next baking project is focaccia.
What book are you reading now?
I'm currently finishing up the book, Power of Habit by Charles Duhigg. It is basically an overview of how the habits of individuals and corporations are formed, and how these change over time. It is an interesting read!
What's a fun fact about yourself?
I practiced Wing Chun (a type of Chinese martial arts) for three years. I can't wait to get back to it when we get to do in-person activities again.
About the author: Visier Team
People-centered ideas and insights by the editorial team at Visier.
Be the first to know!
Never miss a story! Get the Outsmart newsletter.
Related Articles
ASK VISIER
Succession planning means having candidates ready to be promoted into crucial roles. Find out how Visier can provide valuable insights.
ASK VISIER
You're not a compensation expert but you need to advise your managers on compensation? Visier can tell you how well your organization pays people relative to their peers and the market and why this matters.
EMBEDDED ANALYTICS
To discuss how HR tech providers can build products that truly respond to their customers' needs, we brought together three experts.