Join HR practitioners all over the world for Outsmart, the global digital summit, LIVE online on June 3-4, 2020. Think iconic keynotes, thought-provoking breakouts, energizing panel discussions, and inspiring conversations–all without leaving your desk!
By now, we all know that the business landscape has changed because of COVID-19. Plans to reopen are in our sights but that doesn't mean that we will quickly return to business as normal. During the reopening of the economy, there will be changes that all organizations will need to adapt to.
This year, Visier Outsmart 2020 is full of sessions tailormade to help, inspire, and educate HR and people analytics leaders for the next decade of work. You can find the full agenda here.
In addition to this year's opening keynote speakers, Dave Ulrich and Dr. Roberta Bondar, many other thought leaders will share their insights. Our speakers include Elizabeth Jurcik of CommonSpirit Health, Mackenzi Wheeler of Kohler, David Burnley of Insperity, Nigel Dias of 3N Strategy, and more.
Here are some of the sessions you can look forward to:
Visier's Chief People Officer Paul Rubenstein in conversation with Yaarit Silverstone from Accenture and Clay Worley from NCI about the main challenges and opportunities facing CHROs today, tomorrow, and beyond.
Learn how Samuel Thayer of Compass Group and Dan Lapporte of Kaiser Permanente are using people analytics and strategic workforce planning to react, respond, and begin to recover from the pandemic.
HR industry analysts and thought leaders Stacia Sherman Garr of RedThread Research, Jason Averbook of Leapgen, and Megan Buttita of IDC, and Zachary Toof of Deloittewill come together to share the most important developments happening in the industry and where organizations can derive the most value out of their HR department.
Zachary Pitts, Senior Solutions Consultant at Visier will discuss the "why" behind employee engagement, and how to stay ahead as the business world continues to change in the new normal.
Get an overview of the current privacy landscape with John Rhodes of Insperity and Ruth Yeo, Visier's Privacy Director and Data Protection Officer. They'll share how the principles of privacy by design can contribute to your analytics program's success.
People analytics leaders from the biopharmaceutical, media, and technology industries discuss their strategies and successes in promoting people analytics adoption across their business units.
Check out the Visier Outsmart 2020 agenda today to learn more about our speakers and the insights you can expect.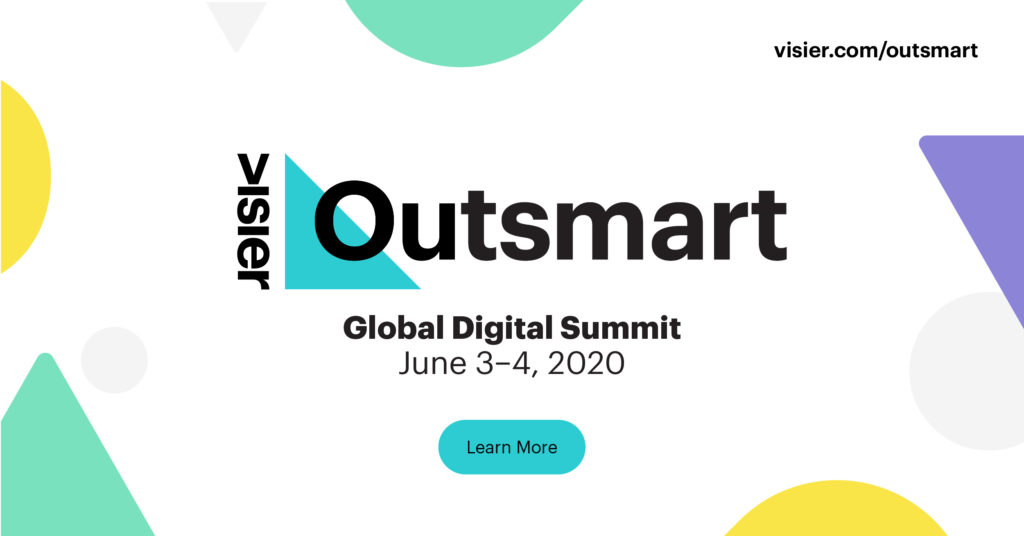 About the author: Visier Team
People-centered ideas and insights by the editorial team at Visier.
Be the first to know!
Never miss a story! Get the Outsmart newsletter.
Related Articles
ASK VISIER
Succession planning means having candidates ready to be promoted into crucial roles. Find out how Visier can provide valuable insights.
ASK VISIER
You're not a compensation expert but you need to advise your managers on compensation? Visier can tell you how well your organization pays people relative to their peers and the market and why this matters.
EMBEDDED ANALYTICS
To discuss how HR tech providers can build products that truly respond to their customers' needs, we brought together three experts.