They have yet to write the book "Workforce Analytics for Dummies." Until they do, working your way through all the myths and muddle on the web can be very confusing.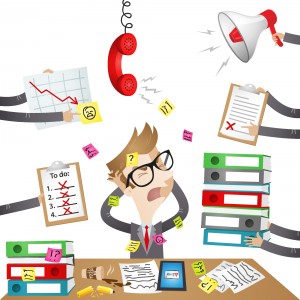 Meanwhile, you are trying to bring together all of your organization's data, from siloed systems and make it available across the organization – not an easy task!!
If this is the situation you face, here are five handy links to bookmark right now. These resources will help make things a lot easier as you work on determining the right metrics, reports and other necessary information to support your organization:
Must-Have Link #1: HR Metrics Standards and Glossary
What it is: A 32-page resource defining core, standardized metrics that are categorized by key areas such as productivity, compensation, and recruitment for quick reference.

Why you need it: Allows you to easily review a common set of HR metrics and choose those that best fit your organization. (Full disclosure: I co-authored this paper in my previous role.)
Must-Have Link #2: Dr. John Sullivan's HR Metrics and Analytics Insights
What it is: A portal of links to some of Dr. John Sullivan's best HR metrics and analytics articles.

Why you need it: Dr. Sullivan is the quintessential thought leader in the field of HR metrics. You will find a lot of useful content on a range of topics, such as how to calculate the costs of a weak performing employee.
Must-Have Link #3: McKinsey Quarterly Article On Using People Data to Create Value
What it is: A step-by-step guide to getting the most out of your HR analytics investment.

Why you need it: Covers many examples demonstrating how people data can deliver business value to organizations. A great resource if you want to develop a business case for a more data-driven approach to HR.
Must-Have Link #4: Khan Academy Math Videos
What it is: A comprehensive portal of video resources covering almost any math topic imaginable.

Why you need it: If your boss demands a quick definition for a specific statistical approach, go to this site, grab the information you need, and impress everyone with your mathematical zeal.
Must-Have Link #5: Workforce Planning and Analytics LinkedIn Group
What it is: A community of over 4,107 professionals in the HR analysis space.

Why you need it: This is the most active group featuring top quality discussions for HR practitioners looking to source, discuss and share ideas.
So there you have it: A collection of the best articles, papers and other resources to help you with better, faster HR analysis. If you come across any other handy links, feel free to comment on this post — Or catch me on LinkedIn!
About the author: Ian Cook
Ian is an advocate for the crucial role that people play in helping companies thrive. His career has focused on enabling people, teams and companies to perform at their best. For the last 15 years Ian has been helping leaders elevate their HR strategies and programs through the effective use of people analytics. At Visier, Ian led the development of our market leading solution and is now focused on the overall strategy for the people analytics business.
Be the first to know!
Never miss a story! Get the Outsmart newsletter.
Related Articles
TRENDS
Like Goldilocks and her porridge, many organizations find themselves struggling to understand Big Data. Good news for you, this data is just right.
TRENDS
Establishing ownership of workforce planning can help HR "get a set at the table" because it's essential to the day-to-day activities of business leaders.
TRENDS
Workforce planning is inconsistently defined and highly complex. Read more about the tricky business of operational and strategic workforce planning.