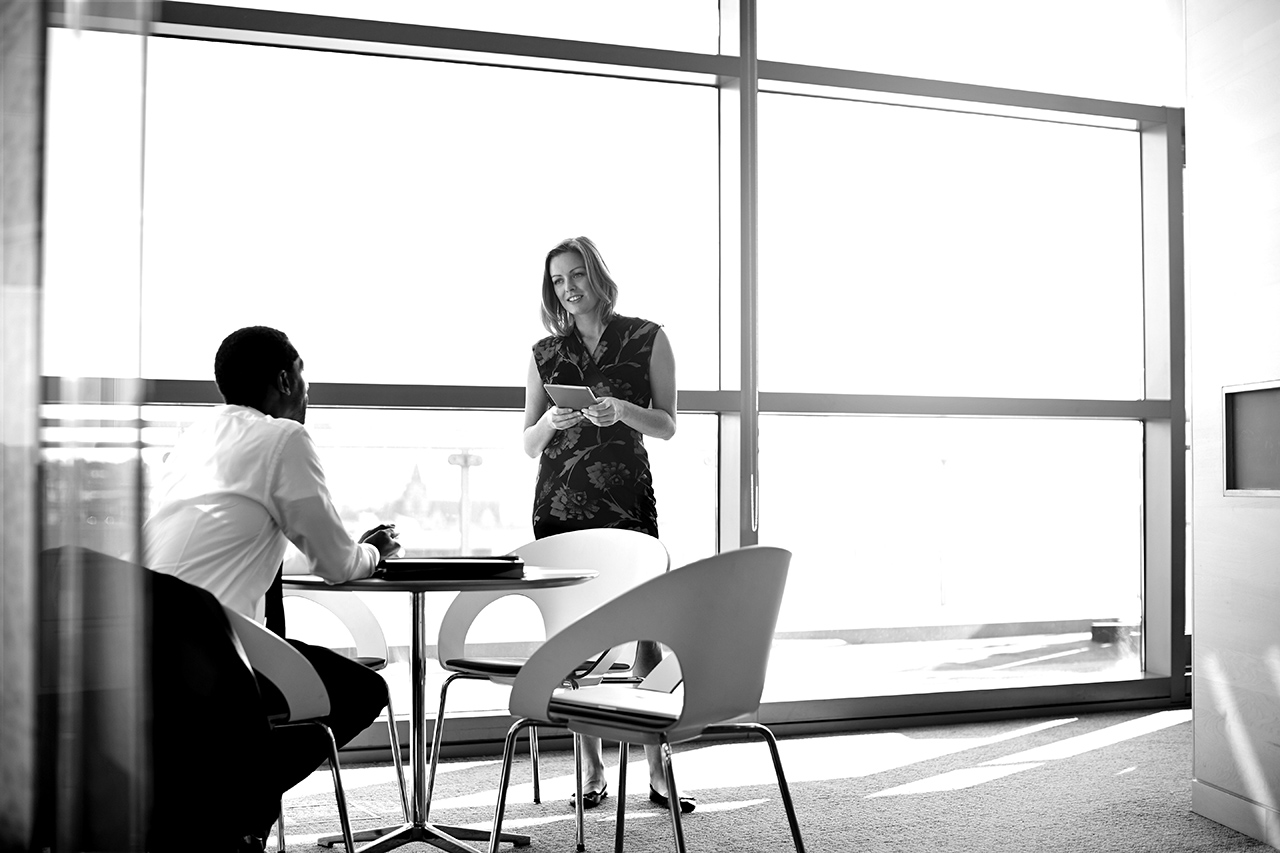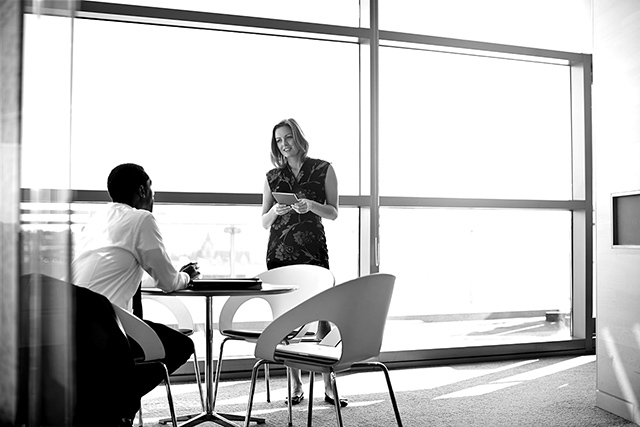 Help your workforce thrive
VISIER WORKFORCE INTELLIGENCE: REWARD
You manage what is likely your organization's greatest expense: its workforce. Yet, with ever-changing legislation, fluctuating absence and overtime rates, and hidden labor costs, how can you protect the bottom line while ensuring employee rewards are equitably connected to performance, engagement, and career progression? Visier answers all your important questions for you, instantly – without any data crunching on your part.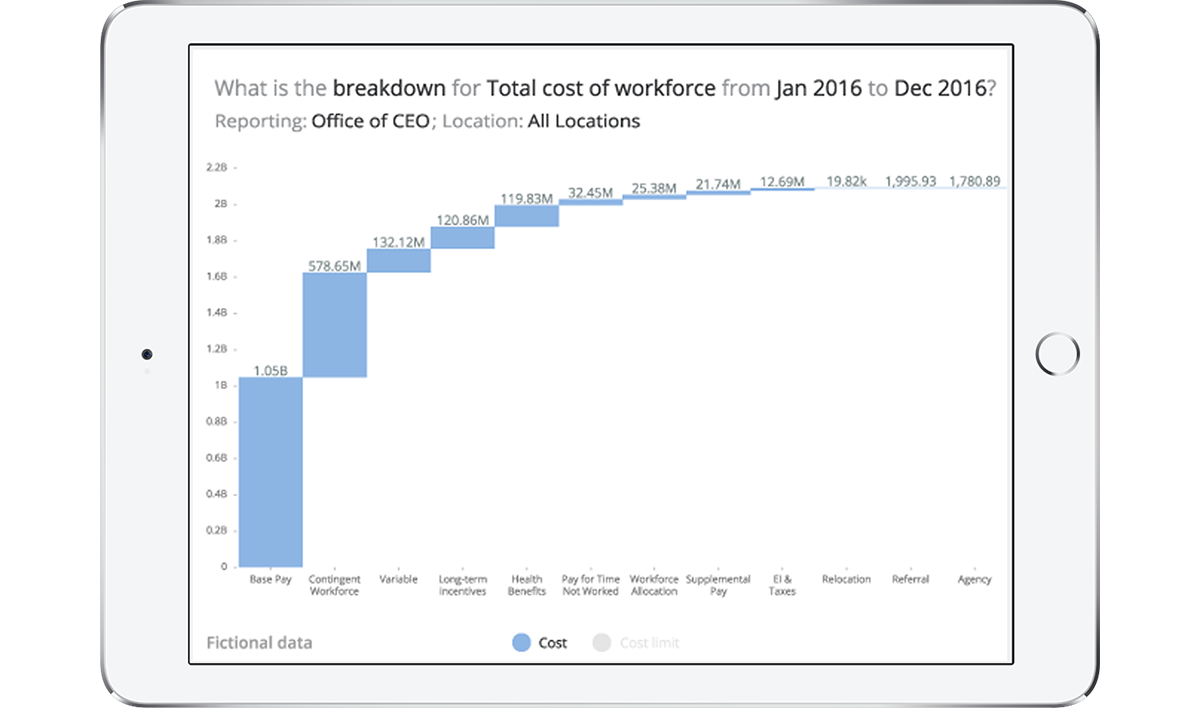 Understand your ever-changing total cost of workforce
Get a complete picture of workforce costs and how they are changing. Pinpoint exactly which workforce costs cause actuals to vary from budget. Create and compare comp and benefit scenarios to choose the most effective option when creating workforce plans.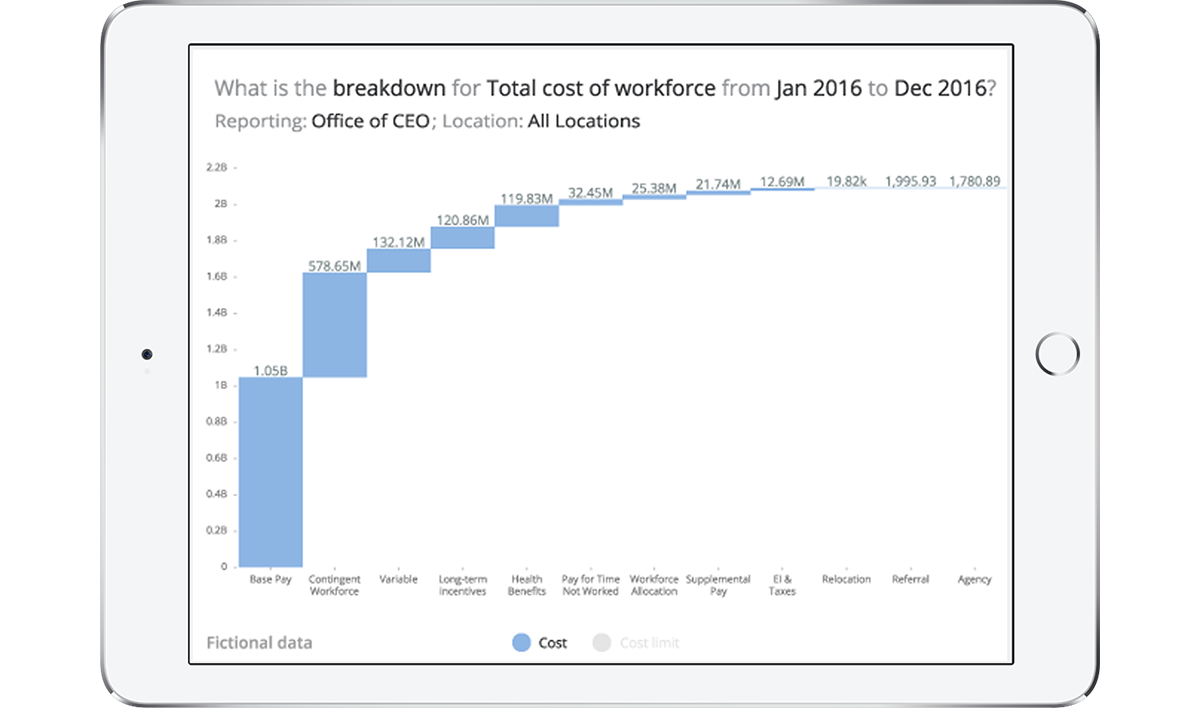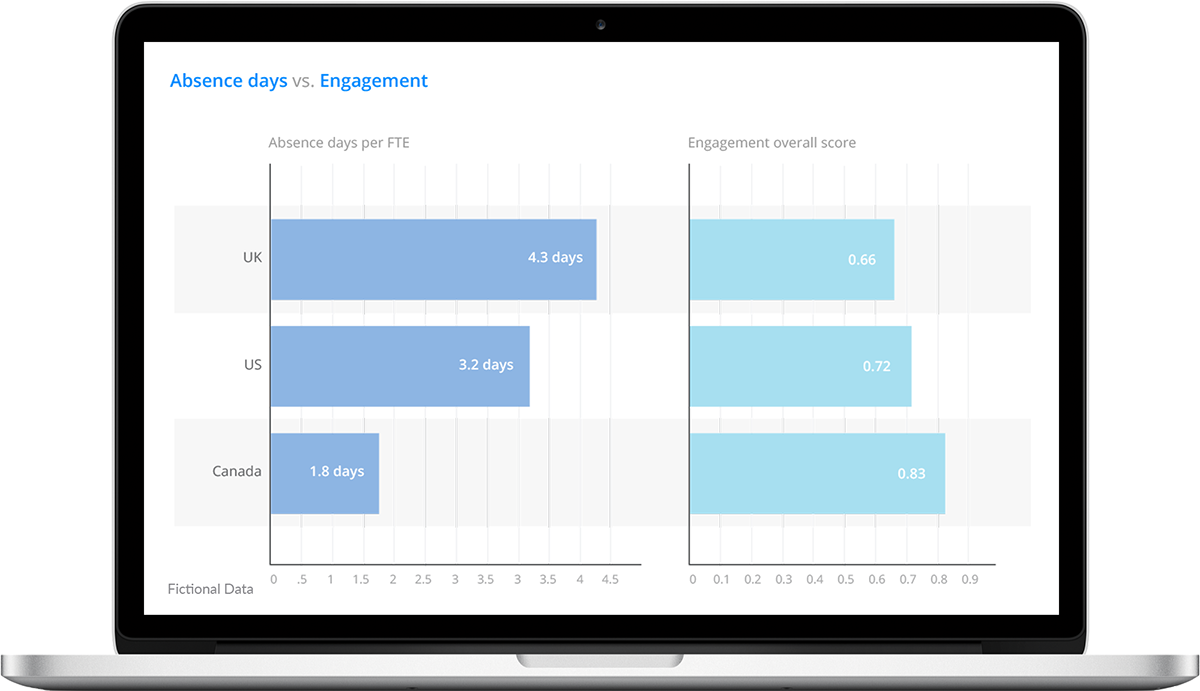 Reduce the impact of absence and overtime
Understand the factors that contribute to absence and overtime, so you can build programs to reduce their cost impact. Then continuously monitor the results of those programs and measure how they've changed the costs incurred by your organization.