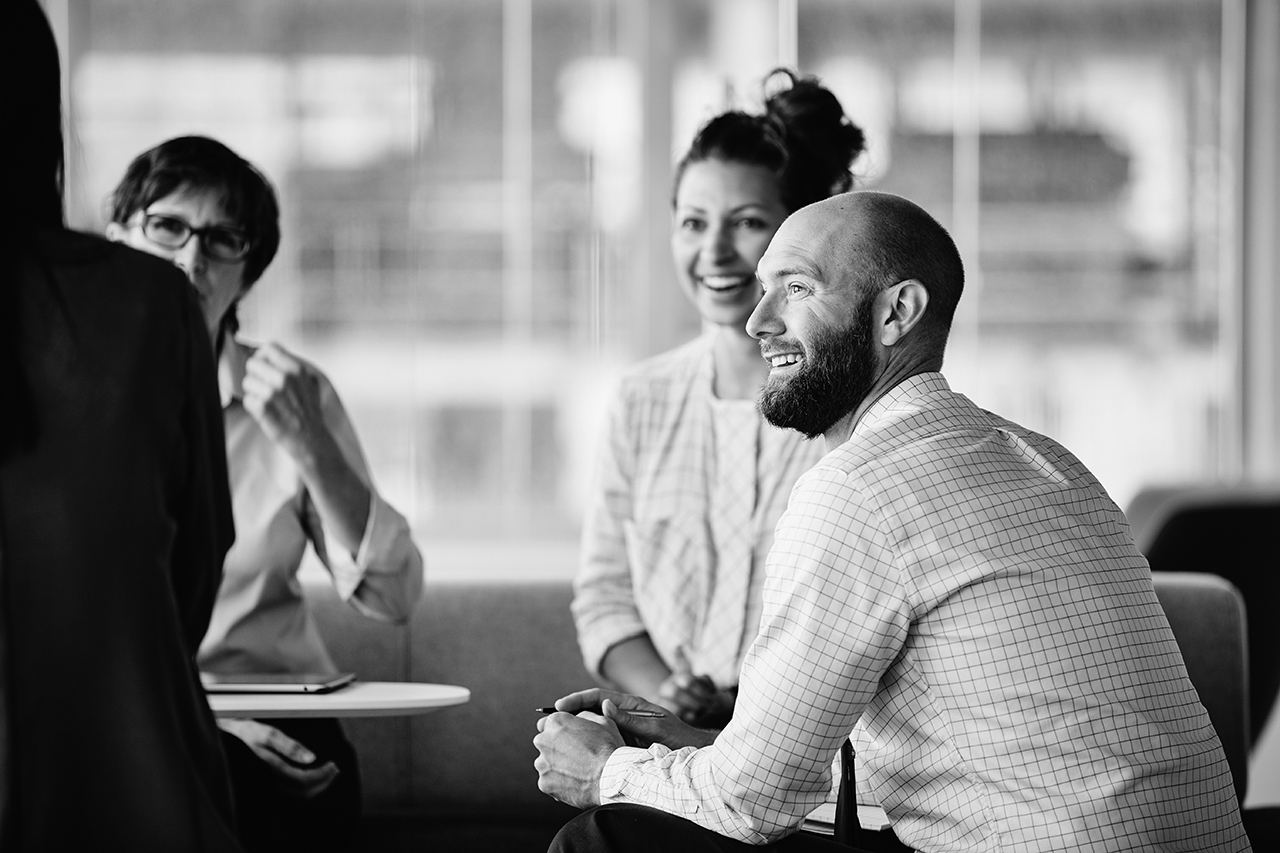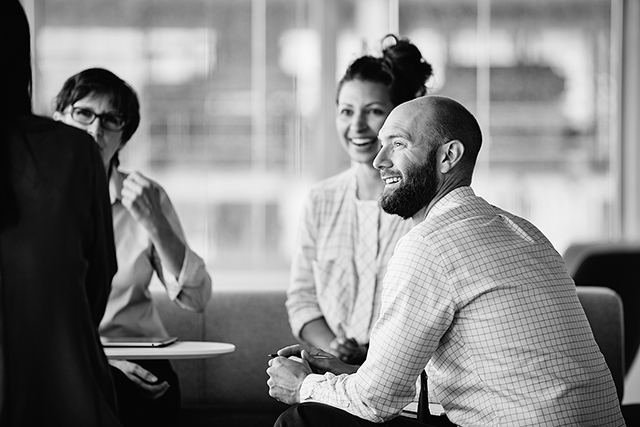 Optimize your talent investments
VISIER WORKFORCE INTELLIGENCE: DEVELOP
Effectively managing talent is a pivotal factor in the success of every business. Visier gives you the insights you need to design the most effective programs and make the best decisions. You'll be able to quickly see how workforce factors influence the development and engagement of your workforce.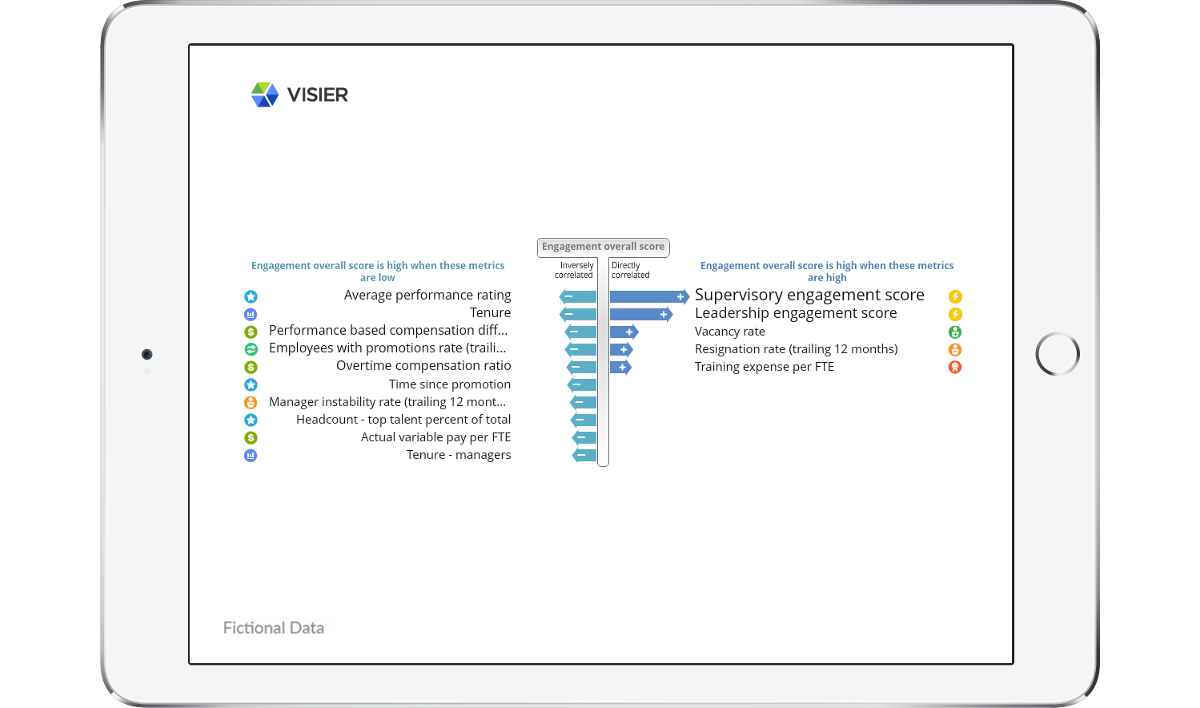 Discover what drives engagement
Gain insight into the factors and attributes that increase and decrease employee engagement. See how employee engagement affects revenue, profit, and other critical business outcomes at your organization.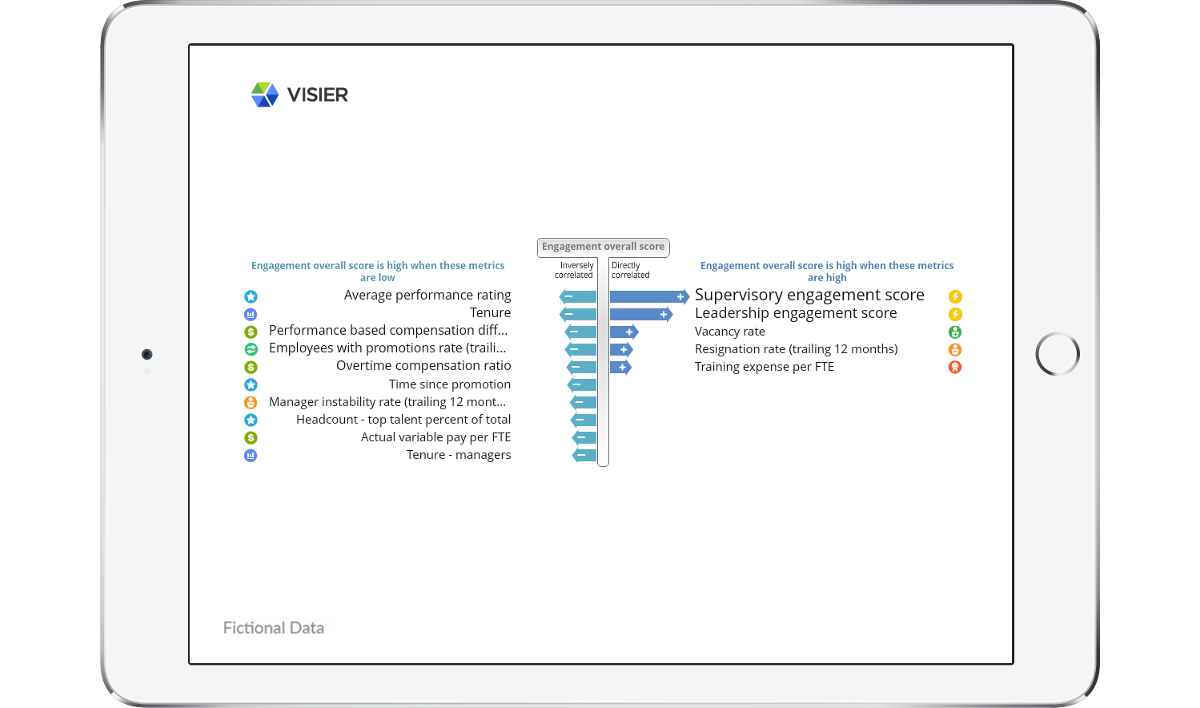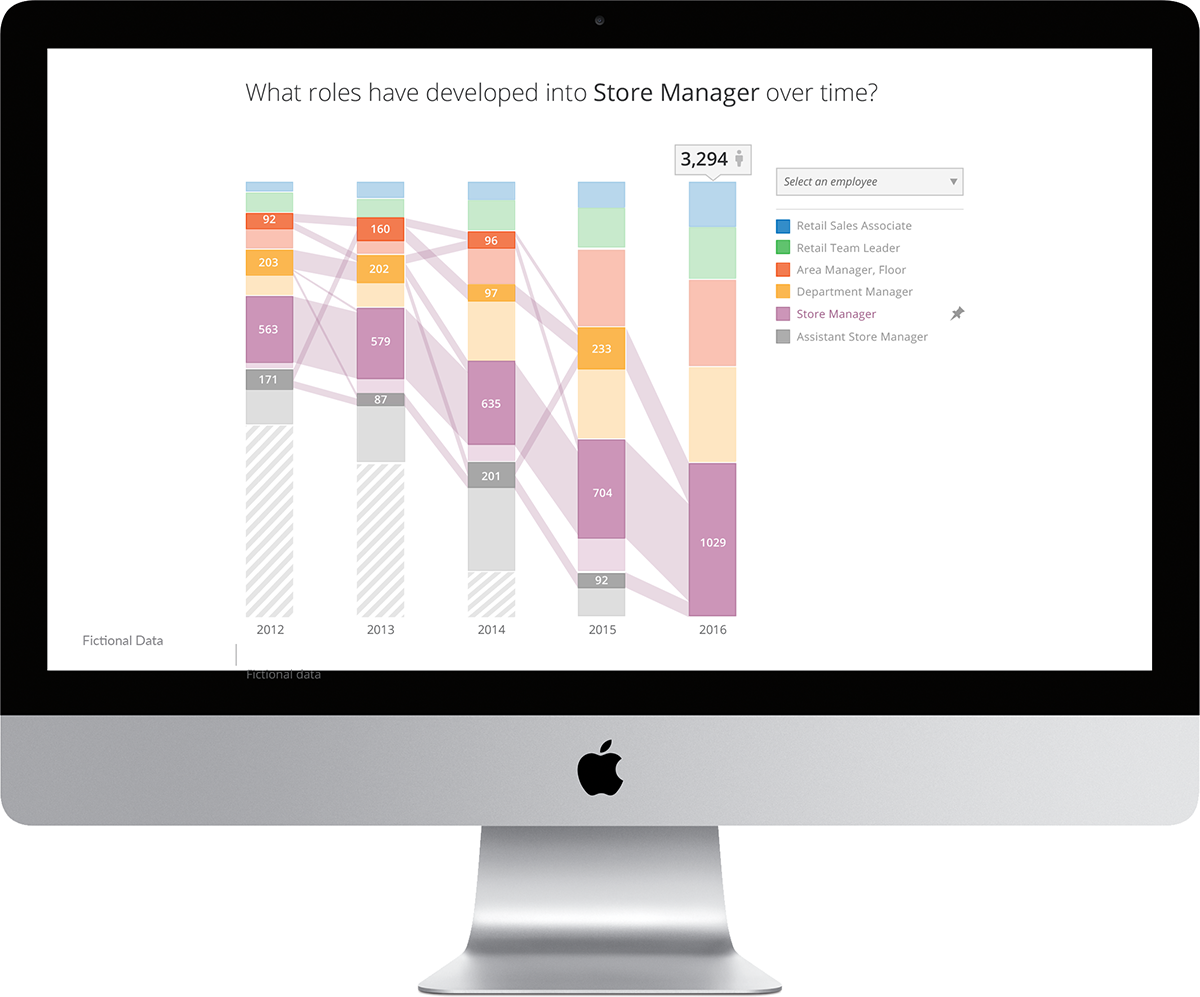 Stay on top of talent flow and succession
Track leadership growth and succession bench strength. Review successors for key positions and discover which organizations are most effective at developing talent. Know how long it takes to develop staff internally to qualify for key roles—so you can project how much external hiring or internal development is needed to fill the gaps.