Videos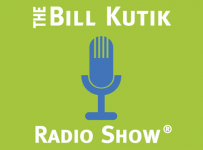 Hear from an influential CEO why HR professionals need to 'step up' and prioritize workforce analytics as mission critical for their organizations' success.
The Bill Kutik Radio Show is a bi-weekly online talk show hosted by Bill Kutik, a leading independent analyst in the HR technology marketplace. Produced by Knowledge Infusion, an Apprio company, the show features conversations with some of the industry's key thought leaders, including executives from leading technology providers.
John Schwarz, the Co-Founder and CEO of Visier, is an information technology professional and experienced technology industry executive. Among other accomplishments, John successfully led Business Objects, now part of SAP. After SAP's acquisition of Business Objects, John oversaw a dramatic continuing expansion of its business as a member of the SAP Executive Board. Prior to Business Objects, John held senior executive positions at Symantec and IBM. John is currently a director on the boards of Teradata, Synopsys and Avast and a former board member of SuccessFactors and Verity.
Listen to John Schwarz as he and Bill Kutik discuss the 35-year-old question of why HR, unlike colleagues in Marketing, Finance and other lines of business, have lagged so far behind in their adoption of Analytics and the demand for organizations to prioritize Analytics relative to HRIS, Performance and Talent Management information. John will also share his views on how an HR leader or practitioner can get started with Workforce Analytics, and most importantly, why Analytics is becoming more critical in the ongoing War for Talent.
Listen Now