9th HR Metrics Summit
Date: February 26-March 1, 2013
Location: Orlando, FL
Measuring to Drive Performance Improvements & Maximize Efficiency
Join us at the 9th HR Metrics Summit to learn from our expert thought leaders and innovative companies on how to effectively utilize HR metrics to align goals to business strategies and produce measurable results to validate your HR role.
This conference will allow you to explore HR metrics from the basis to the future trends such as social media metrics and globally standardized metrics. Learn best practices and hear case studies of effective performance measurement strategies and engage your peers and colleagues in learning about organizations that have applied performance management tools to help their organization's bottom line.
Benefits of Attending Include:
• Transform your HR department into a business-centric strategic partner
• Prove your value by developing methods to save your organization money
• Determine the best HR Metrics that will best fit your business needs by measuring what matters most
• Plus: How to capitalize on the emergence of big data – Get a seat at the table by communicating the ROI of your department
Visier is proud to be a Conference Sponsor. If you will be attending, please stop by our booth and check out the "New Face of Workforce Analytics," and see first-hand how we are revolutionizing HR analytics.
---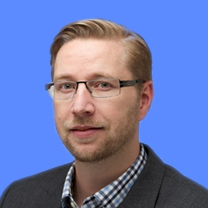 Join Dave Weisbeck, Chief Strategy Officer for Visier, as he presents "Best Practices to Business Impact Through HR Metrics," Thursday, February 28 from 9:45-10:30 am.
Business leaders understand that measurement is the key to improvement, and HR is being challenged to increase their impact through metrics to improve the productivity of the organization's workforce. Compounding this challenge is a rapidly changing technology landscape, ever increasing volumes and complexity of data, and continuously changing business strategies. Best practices and the experience of others provide for invaluable insight to navigate new technologies, discover new approaches to manage data, or find focus to making real business impact by measuring what matters most.
This session will cover:
Reviewing results of Visier's annual survey on HR Metrics and Planning
Exploration of leading edge technologies in analytics
Best practices for applying HR Metrics to your organization
Dave Weisbeck leads the overall solutions success and strategy at Visier. Dave is a seasoned software executive who has experience ranging from building development teams to growing multi-billion dollar businesses as a General Manager. Prior to joining Visier, Dave spent over 15 years in the information management and analytics industry, which included time spent helping to build Crystal Decisions and Business Objects products and product strategy. Most recently Dave was the Senior Vice President and General Manager responsible for Business Intelligence, Enterprise Information Management and Data Warehousing at SAP.
Dave has recently been appointed to the HR.com Advisory Board.
More Info